Barbeques Galore 32-inch Turbo Charcoal Built-In Stainless Steel BBQ Grill with Charcoal Tray - 32CHARCOALG
Special Order
Leaves our warehouse in 4-6 weeks
Payments as low as
$45.47
per month.*
Learn more
Short Description:
The Turbo Charcoal is the perfect blend of form, function, and value for charcoal grilling with a large, 30" grilling surface, stainless steel cooking grates, a 6" height-adjustable charcoal tray, additional adjustable vents, and a slide-out charcoal tray. Barbeques Galore has manufactured the Turbo line of BBQs for over 40 years.
Barbeques Galore has manufactured the Turbo line of BBQs for over 30 years.
The new Turbo Charcoal 32" Built-In Grill features plenty of space for all the meat you could think to throw on it and stainless steel cooking grates. The charcoal tray is height-adjustable to control temperature, and additional adjustable vents on the sides of the hood allow for precise temperature control. The integrated temperature gauge on the hood gives you convenient and accurate temperature readings throughout the cooking process. Also, the grill comes with a sliding ash tray for easy cleanup.
Features
304 Stainless Steel Construction
Stainless Steel Cooking Grates
6" Adjustable Charcoal Tray
Adjustable Vents in Hood
Slide-out Ash Tray
Built-In Temperature Gauge
---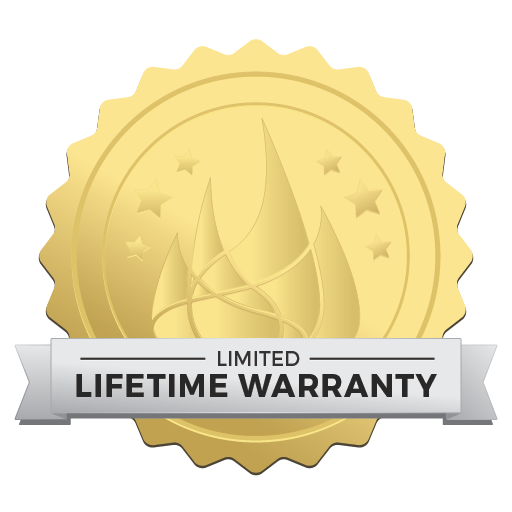 Limited Lifetime Warranty
Barbeques Galore will warrant to the original purchaser of this product that it will be free of defects in material and workmanship for set periods from the original date of purchase when used under normal outdoor use and correct assembly on the cooking grids and stainless steel burners, flame tamers, valves, plastic components, electronic components, and all other stainless steel parts.
Please see owner manual for details.
Customer Reviews
You may also like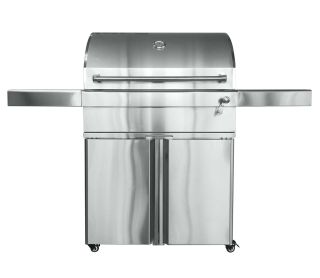 Free Shipping
Special Order