Voodoo Cajun Beer Can Chicken Recipe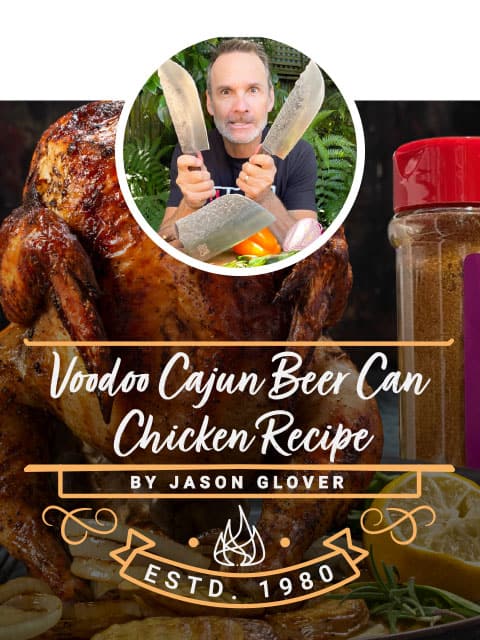 A brilliant way to roast a chicken on the grill! Learn how to cook the most tender, fall-off-the-bone chicken right on a beer can with social media superstar Jason Glover of @Dadsthatcook. Perfect for any day of the year, this moist and crispy chicken is a fun way to grill up a chicken for the whole family!
1 Whole Chicken (3 to 4 lbs)
1 tsp. Corn or Flour Tortillas (or Combo) if you prefer
3 Cloves of Garlic
3 Pieces chopped onion
12 oz. beer of your choice

Ingredients for Injection
½ cup Room Temperature melted butter
2 tbsp. Holy Voodoo Rub
1 tsp. Garlic Powder
½ cup Apple Cider Vineger

Ingredients for Rub
Olive Oil
Holy Voodoo seasoning from Meat Church to cover the outside of the chicken.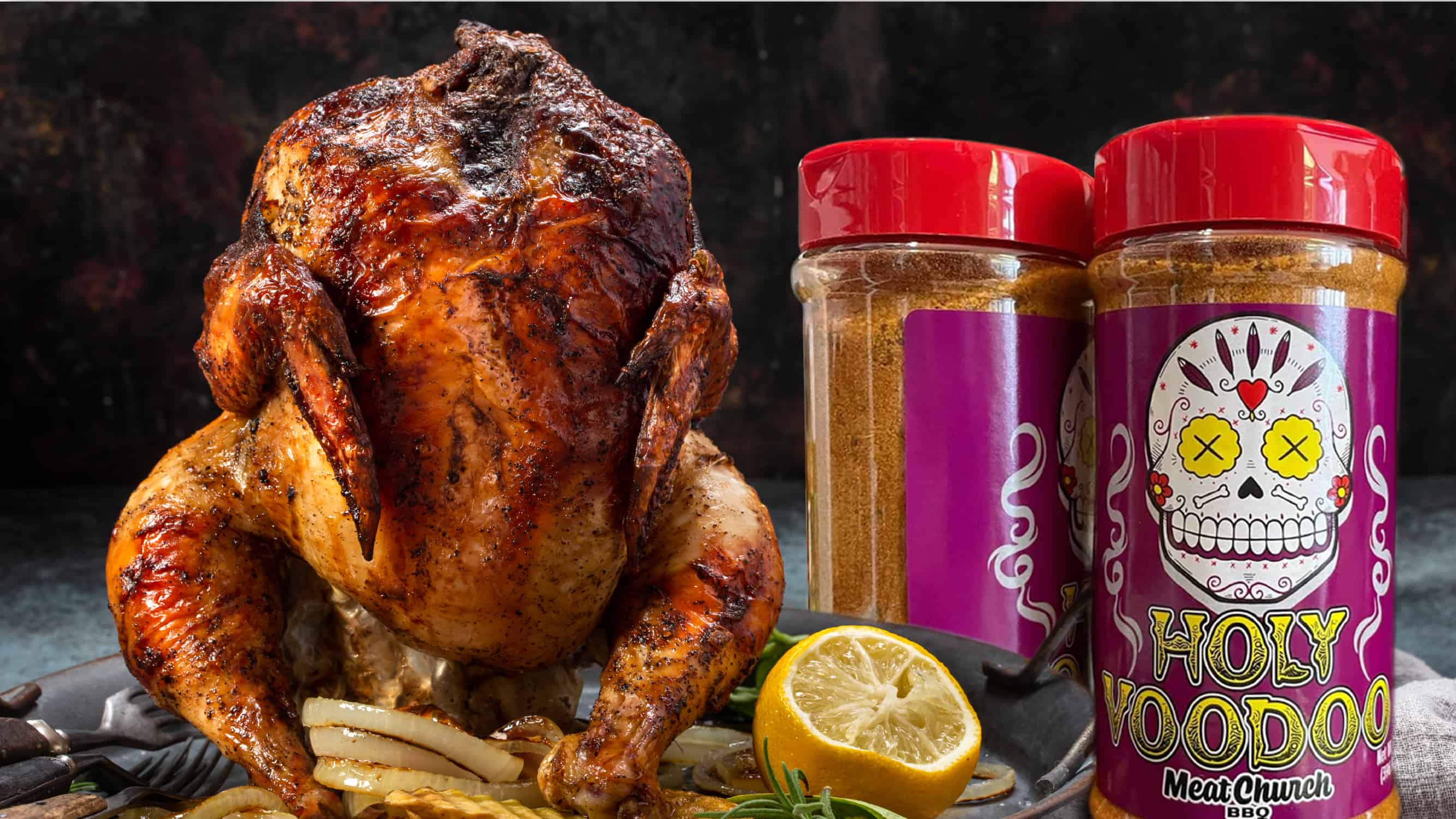 Instructions
Whisk all injection ingredients together.
Using a kitchen syringe, inject the liquid into various spots on the chicken.Try to be even as possible, injecting about 1/2 of the mixture into the breasts,and the other 1/2 throughout the rest of the chicken.
Rub the chicken down with olive oil, and apply an even layer of HolyVoodoo Rub to the bird.
Drink half of the beer (LOL), widen the opening of the can or use a ceramicbeer can like I have, then put the beer, garlic, onion and a teaspoon of theHoly Voodoo rub in the can.
Place the bird on the can.
Preheat your smoker to about 400 F degrees. I used red wine barrelsoaked oak pellets for my pellet smoker.
Smoke the chicken for about 1 hour, or until the internal temperature of thechicken reaches 165 F Degrees.