Nick Hill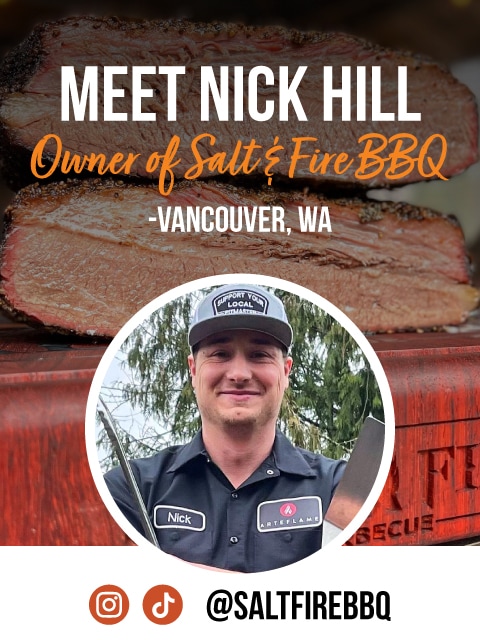 Who is Nick Hill?
A rising barbecue social media star, Nick Hill of @SaltFireBBQ is here to show people how anything can be cooked over a fire with his fun and delicious food! Inspired by his wife to share his incredible grilling skills, Hill has garnered more than 163K followers on TikTok and Instagram combined. From his simple beginnings of helping his father cook on a smoker, the barbecue guru took his passion for the craft to new heights with his own custom-built 16-ft trailer smoker and catering business. Since then, he has explored cooking anything and everything he can on the grill, from cheese-stuffed meatloaf to a whole gator!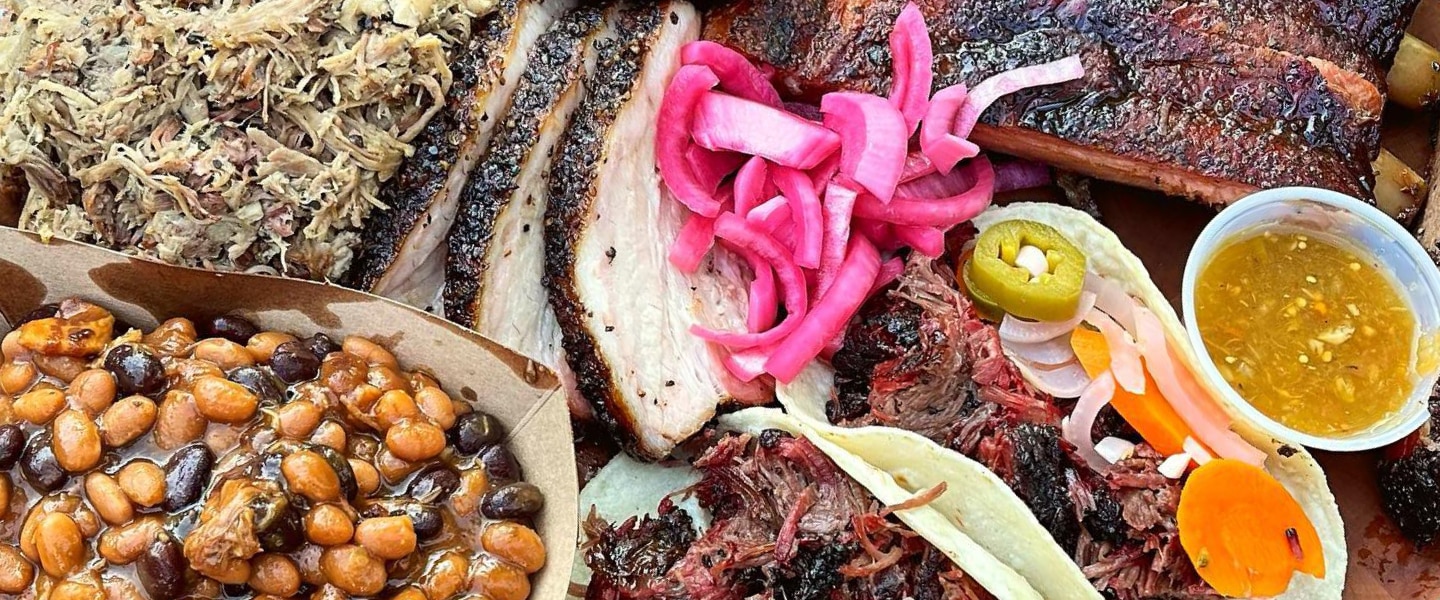 Meet Nick Hill
What got you interested in barbecuing?
Nick: I've been a foodie for as long as I can remember. My dad and stepdad owned a smoker and would use it to make ribs and pulled pork frequently. I eventually started helping them with the process and began to create my own rub recipes. When I moved out on my own, it offered me the freedom to cook what I wanted, how I wanted, and when I wanted. I got my first smoker and ended up falling even more in love with the process. I took it to the next level by continuing to build on my knowledge and found that grilling and smoking was my true passion.
Who inspired you to get into barbecuing?
Nick: My Dad and Stepdad. Helping them cook delicious meals on the smoker really inspired me to get into barbecuing.
What are some of your culinary influences?
Nick: Alton Brown was my biggest influence growing up. His knowledge of food science has helped me a considerable amount. Since then, Jeremy Yoder with Mad Scientist BBQ was influential in expanding my knowledge of bbq. Also, Kyle Rensmeyer from Holy Trinity BBQ, a local bbq food truck, has been a massive influence in my following my passion for cooking traditional central Texas-style bbq.
What inspired you to share your BBQ through social media?
Nick: My Wife without a doubt. She had been encouraging me for years to start a social media page and when I decided to start doing some catering, I needed a place to showcase my abilities.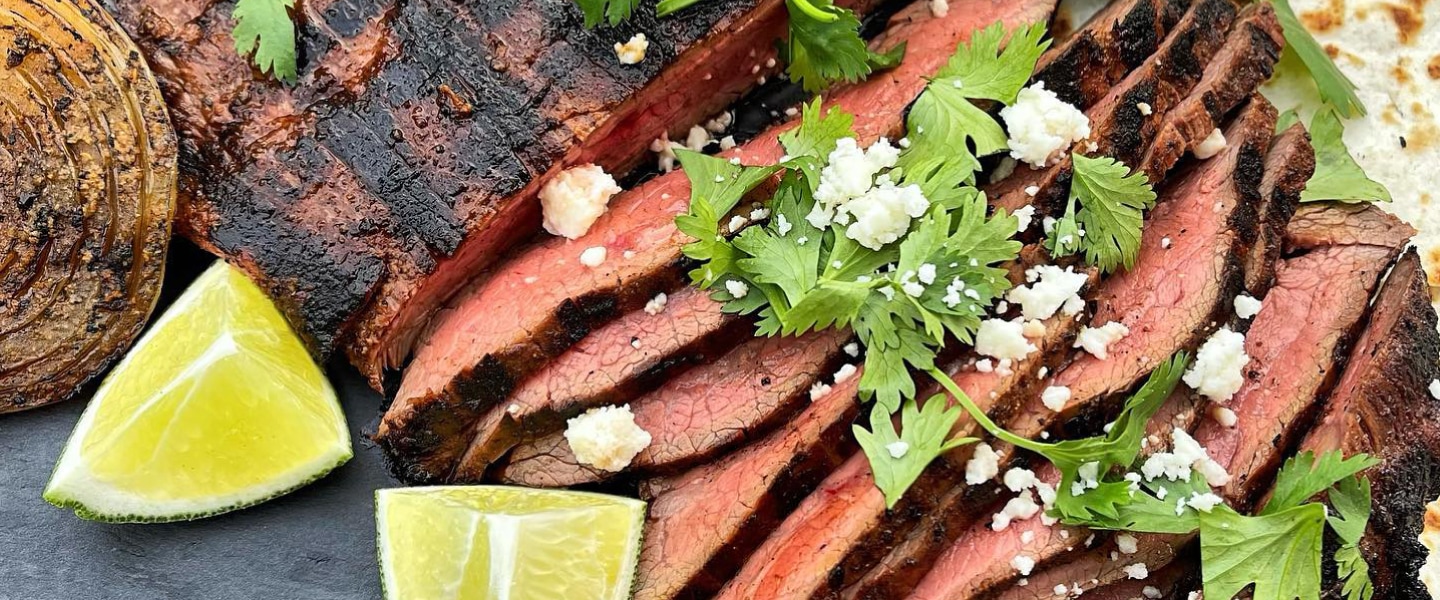 Who are some of your grilling heroes?
Nick: Alejo Frugoni (@alfrugoni), Big Javi (@bigjavs_bbq), Brandon Petrasso (@beefbaecon)
What are your best BBQ memories? What is the funniest?
Nick: My best bbq memories are from when I built my very own trailer smoker. It was a 16-foot long trailer with a 300-gallon smoker on it. It solidified my passion for bbq. In 2021, I was invited to Alabama to cook with some absolutely incredible home cooks. We cooked on the beach over a live fire for 4 days straight. My funniest memory was when I smoked a cheese-stuffed meatloaf for the first time and it completely fell apart when I tried to pick it up off the smoker; I ended up getting it all on video. I also dropped a 20lb cutting board on the juiciest most delicious-looking burger I've ever made and it turned into a complete pancake.
Can you tell us the most daring thing you've ever done while barbecuing?
Nick: Cooking a whole gator for the first time was probably the craziest thing I've ever done on a smoker or grill. It turned out incredible for a first-timer doing one.
What is the biggest lesson you've ever learned from barbecuing?
Nick: Patience is key, always have a plan B for dinner, and resting your meat is one of the most important steps in the cooking process.
What do you hope people get out of @saltfirebbq?
Nick: I hope to continue to inspire people to cook outside. Anything can be cooked over fire. To encourage people to not be afraid to try new things and always enjoy the process. For myself, I hope to turn social media into a full-time job at some point down the road.

What are some of your favorite things to grill?
Nick: Brisket and pork ribs are my favorites to cook on a smoker. Next would be good fish and skirt steak on the grill.
If you had your own cooking show, which celebrities would you bring on and why?
Nick: Alton Brown, so he can impress me with his knowledge in person, Bobby Flay, so I could throw better bbq than him, and Iron Chef Masaharu Morimoto, so I could sit in awe of his culinary abilities.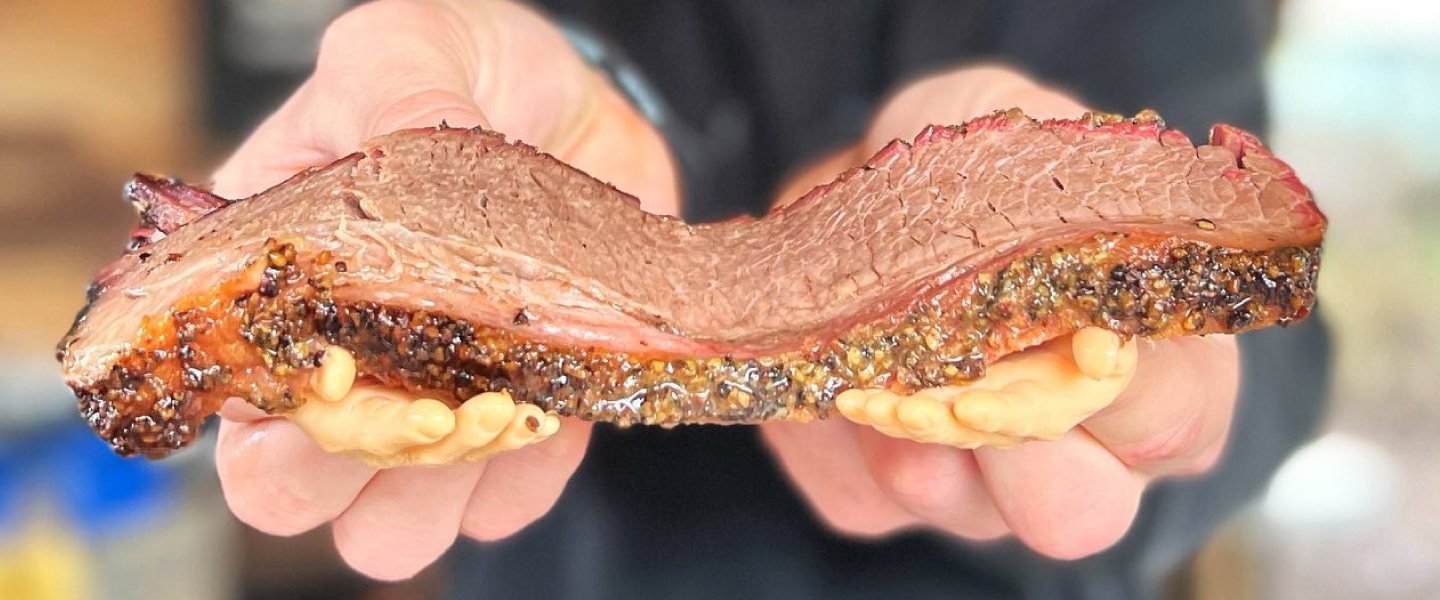 When you're not grilling, what are some of your favorite BBQ joints to go to?
Nick: Holy Trinity BBQ in Portland and Three Pigs BBQ in Seattle.
What two items would you take with you if you shipwrecked on a deserted island where all your food and water needs were taken care of?
Nick: My thermometer pen and a fire starter
If you could choose one song to play every time you walked into a room for the rest of your life, what song would you choose and why?
Nick: "Lateralus by Tool because I absolutely love that song, but to have it play every time I ever entered a room for the rest of my life might make me wish I was deaf.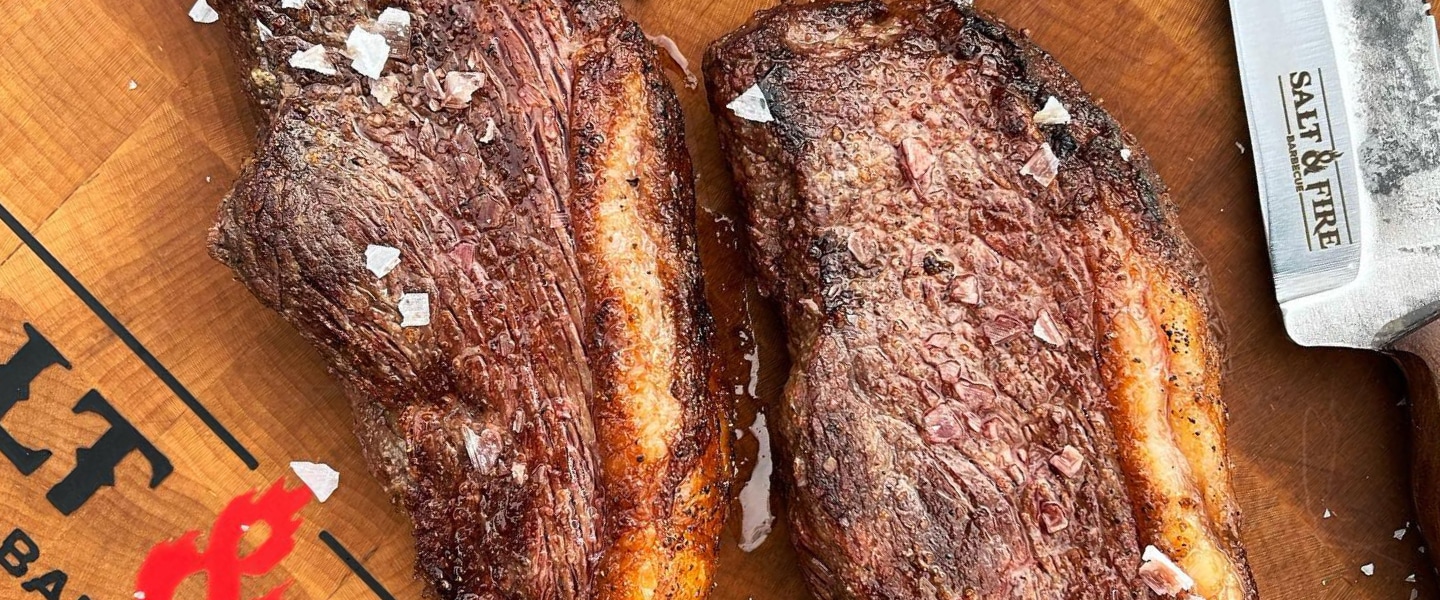 What's next on the horizon for you and the @saltfirebbq brand?
Nick: I hope to get to a point where I can offer services to run other people's or companies' social media pages. In addition to that, I'd like to work with elite companies out there through mutually beneficial relationships where we are true partners. I'd like to create a website and blog to highlight more in-depth recipes and create longer content.