Coyote Grills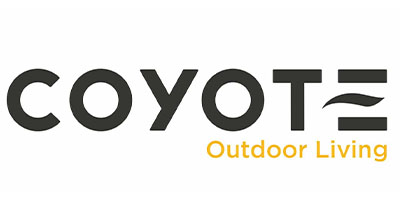 Coyote Outdoor Living's passion for design, value and the outdoor lifestyle is demonstrated in our outdoor culinary and entertainment products. We are dedicated to elevating and improving every moment spent, memory made, and bite or sip taken in outdoor spaces.Based in Dallas, Texas, Coyote Outdoor Living specializes in the design, development, and production of high quality outdoor kitchen equipment. Coyote is committed to making outdoor kitchens an attainable reality for anyone who is passionate about cooking, entertaining or simply relaxing outdoors. We are proud to offer durable products at great values so we can enable all outdoor chefs and enthusiasts to build the outdoor kitchen of their dreams.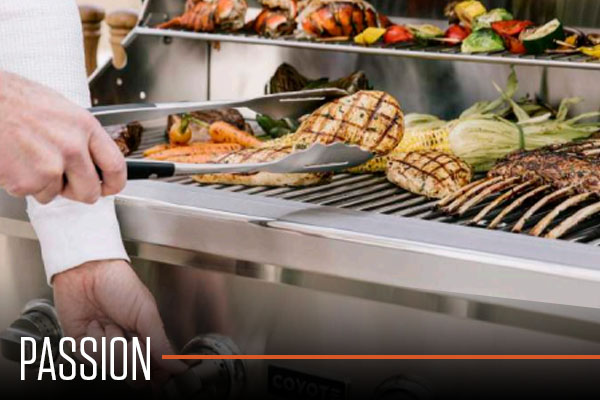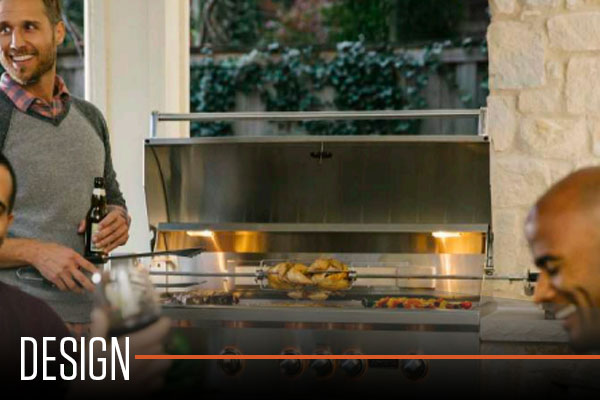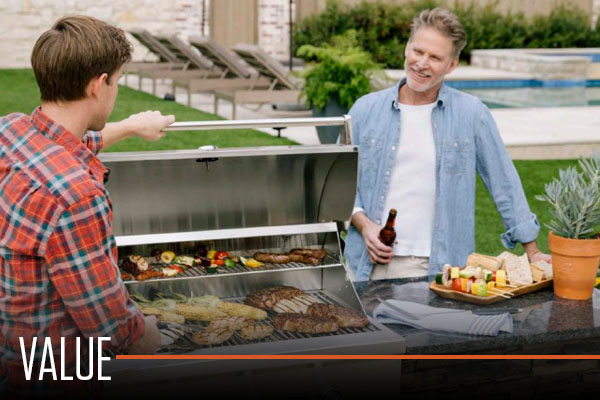 Coyote Grills
Coyote Outdoor Living understands the importance of delivering durable products that last a life time. All of our grills are built with premium grade 304 stainless steel throughout and have features such as double-walled stainless steel hoods, cast stainless steel burners and zinc nickel alloy knobs. Our specially designed firebox combined with our professional burner system delivers a perfect, even cooking experience every time.
Shop Coyote Grills
---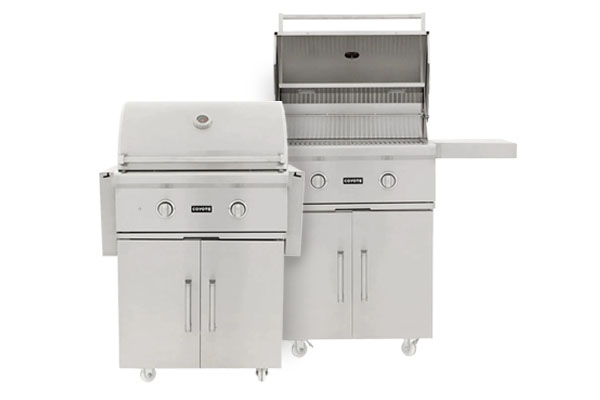 Coyote Freestanding C-Series Grills
Merging durable design with professional-style grilling features, the Coyote C-Series gas grill will be the center point of your outdoor kitchen. This 28-inch freestanding gas grill is pre-assembled, so you can start grilling as soon as you get it out of the box.
Shop Coyote Freestanding C-Series Grills
Coyote Freestanding S-Series Grills
S-Series grills fulfill the need of even the most demanding outdoor gourmet chef. Each grill features ceramic briquette heat control grids for maintaining the most precise temperature for your outdoor cooking needs.
Coyote Freestanding S-Series Grills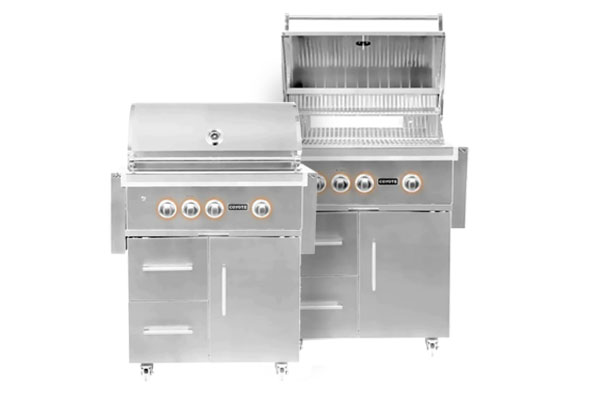 ---
Coyote Built-In Grills
Coyote Outdoor Living's grills are built to suit grillers of all types. Coyote models are the ideal appliance for larger spaces, urban living, and unparalleled convenience and portability. Providing an ample 875 square inches of grilling space and featuring five high-performance Coyote cast stainless steel Infinity Burners™.
Shop Coyote Built-In Grills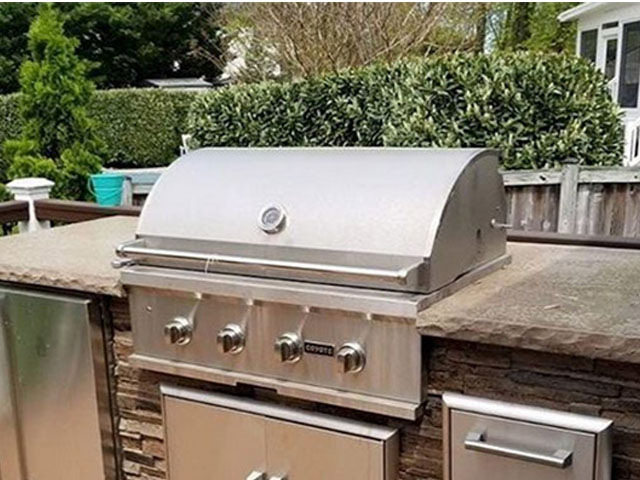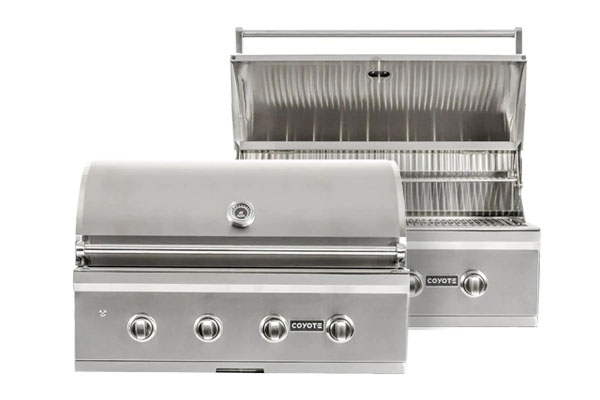 Coyote Built-In C-Series Grills
If you have ample space at home, consider Coyote as an excellent choice to elevate your grilling area. This option boasts four high-performance Coyote cast stainless steel Infinity Burners™, and all our C-Series grills are equipped with interior lighting, enhancing your outdoor culinary endeavors whether it's daytime or nighttime.
Shop Coyote Built-In C-Series Grills
Coyote Built-In S-Series Grills
The Coyote S-Series grills aspire to exceed the highest standards. This grill series, available in a 30", 36", or 42" size, offers various luxury items standard on every grill such as the Coyote stainless steel Infinity Burners, a rotisserie with an infrared burner, smoker box, and RapidSear™ burners to help lock in natural juices and nutrients. Knobs backlit with LED lighting offer a great assist in nighttime cooking and an impressive aesthetic.
Coyote Freestanding S-Series Grills
---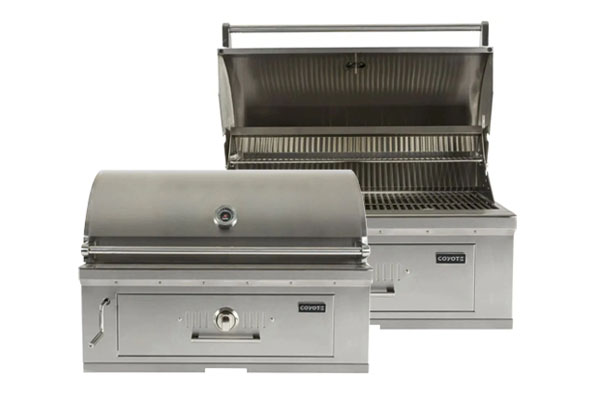 Coyote Charcoal Grills
Rediscover the fundamental pleasure of grilling with the authentic charcoal experience.
Shop Coyote Charcoal Grills
Coyote Pellet Grills
The Coyote Pellet Grill heralds the next generation of outdoor cooking with the look, versatility, and superior functionality of a luxury indoor appliance. The state-of-the-art digital touch screen, three food temperature probes as well as a range of even heat settings, allows you to utilize this high-end outdoor grill in a similar fashion to an indoor oven.
Shop Coyote Pellet Grills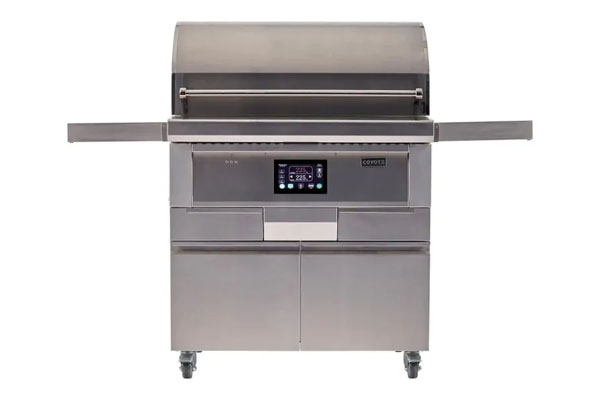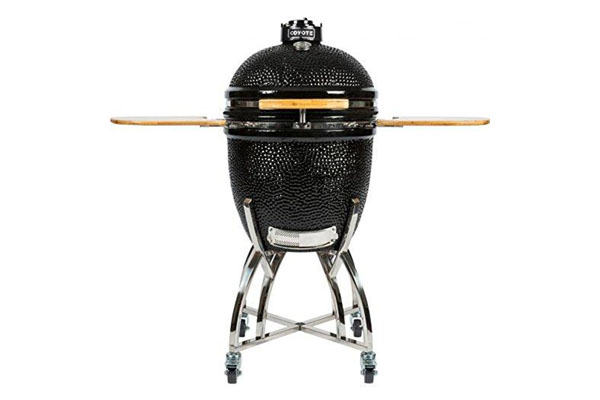 Coyote Kamado Grills
Coyote Outdoor's Asado Cooker is an extremely versatile outdoor appliance and will add value and enjoyment to every outdoor living experience. Not only can it be used for grilling, but also in baking pizzas and bread; smoking large cuts of meat at slow temperatures, as well as searing vegetables and fish with temperature-controlled perfection.
Shop Coyote Kamado Grills
Coyote Hybrid Grills
Many outdoor cooking enthusiasts appreciate how charcoal grilling and smoking can almost seem poetic… the slow cooking, the importance of precision temperature control, the natural smells; the style is truly a culinary art form.
Shop Coyote Hybrid Grills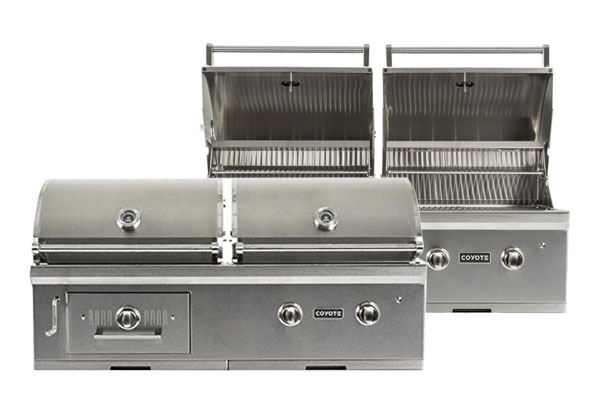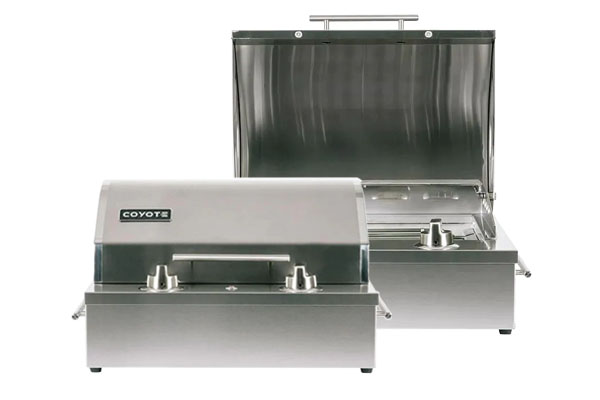 Coyote Electric Grills
The introduction of the new Electric Grill expands the category to allow urban apartment dwellers and those who have downsized with limited outdoor space, to recreate the nostalgic enjoyment of backyard barbeques with family and friends.
Shop Coyote Electric Grills
Coyote Flat-Top Grills
Flat Top Grill has a heavy gauge food grade cooking surface with 400 sq. in. cooking area that allows even heating and easy cleaning. It has two individually and accurately controlled heat zones.
Shop Coyote Flat-Top Grills
---
Coyote Island Components
Coyote Outdoor Living has simplified the construction process by using structural high-strength aluminum panels (precast with a stone, wood, or concrete face) that can be assembled in a few hours with a couple of people. Ready-To-Assemble aluminum panels are self-supporting and durable powder-coating finish that will stand up to the harshest outdoor elements.
Shop Coyote Island Components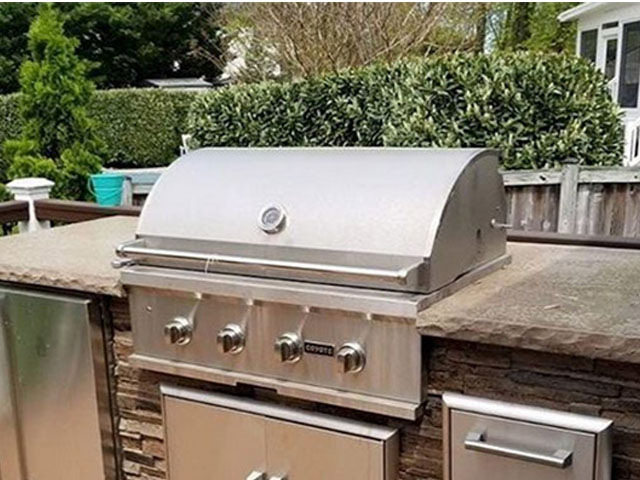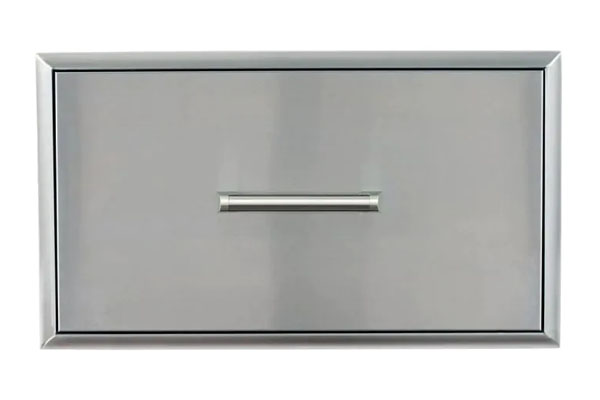 Coyote Storage Drawers
Shop Coyote Drawers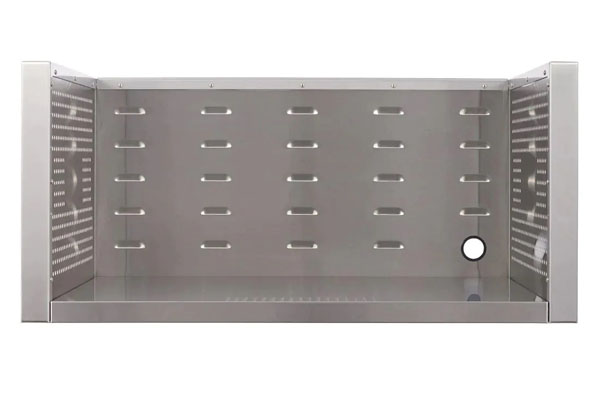 Coyote Insulated Jackets
Shop Coyote Insulated Jackets
---