Big Green Egg Kamado Grills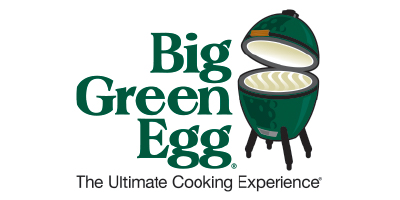 Can I grill in the winter? This is a question never asked by Big Green Egg owners! When using gas grills or pellet cookers in cold weather, you may need to let the grill warm up longer, use more fuel, or even add a warming blanket around the cooker.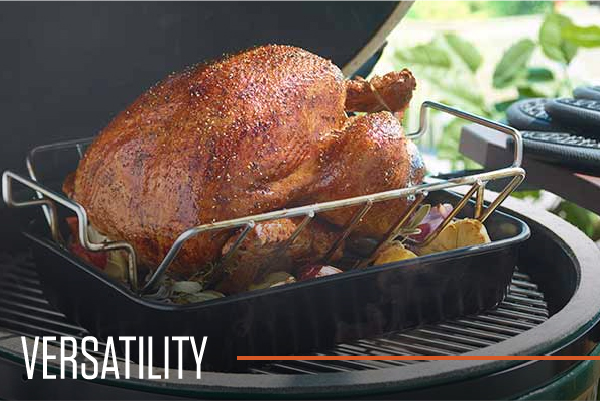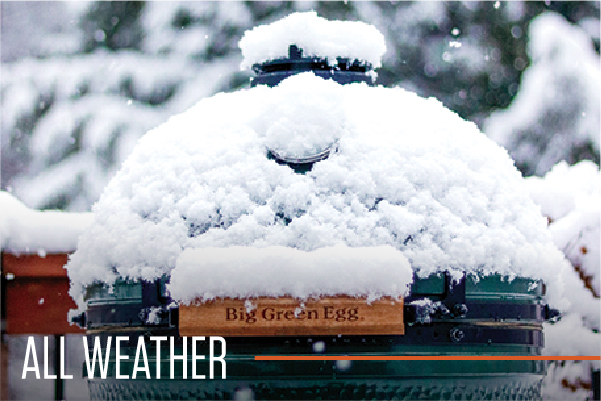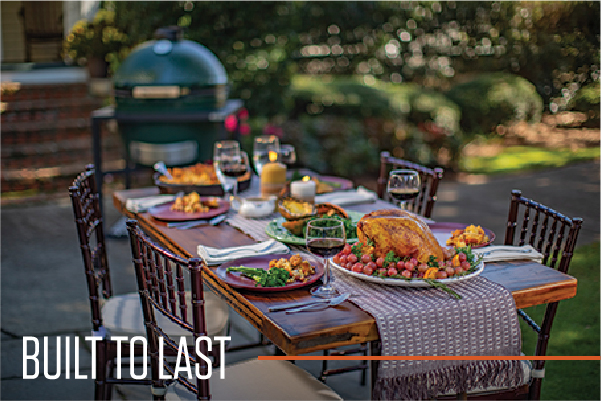 Big Green Egg Kamado Grills
The Big Green Egg reaches perfect cooking temperature and is ready to use in just minutes. Our 100% natural lump charcoal is made from only the best cuts of natural hardwood for superb performance and results. Lighting the charcoal is always quick and easy, as the design of the Big Green Egg allows air flow to circulate efficiently. Use our SpeediLight natural charcoal starters, or an electric or butane starter … and never buy lighter fluid again!

The Big Green Egg features a professional grade stainless steel cooking grid and an elegant green exterior with a lifetime glaze that maintains its good looks and wipes clean easily without chemical cleaners. Inside, residual heat burns away any grease build-up – just like a self-cleaning oven – and ash build-up is minimal.
Shop Big Green Egg Grills
Big Green Egg Grills
The EGG is much more than just a grill … it's a complete outdoor cooking system engineered to be stronger, more durable and provide better heat retention than any other outdoor cooker on the market. Convenience, ease of use and fantastic cooking results truly set the EGG apart. Once you taste the difference, you'll agree!
Big Green Egg Features:
Easy lifting Hood
rEGGulated Vent Cap
Air-tight ceramic chamber
Flow Draft Door
Sealed Fire Box
Precise Temp Control
East Start
Safer to Use™
Easy Clean up
Egg Nest
29" 2XL Egg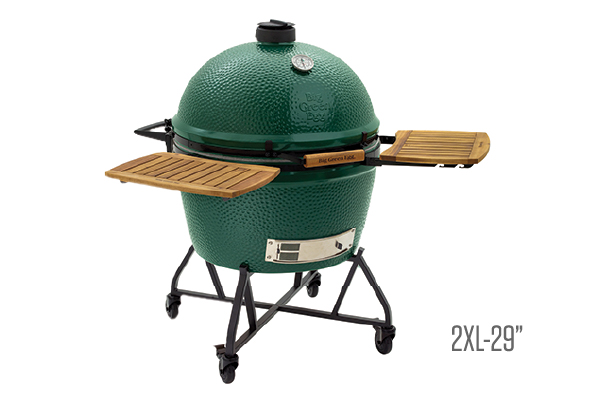 Shop 29" Big Green Egg Grills
24" XL Egg
Shop 24" Big Green Egg Grills
18.25" Large Egg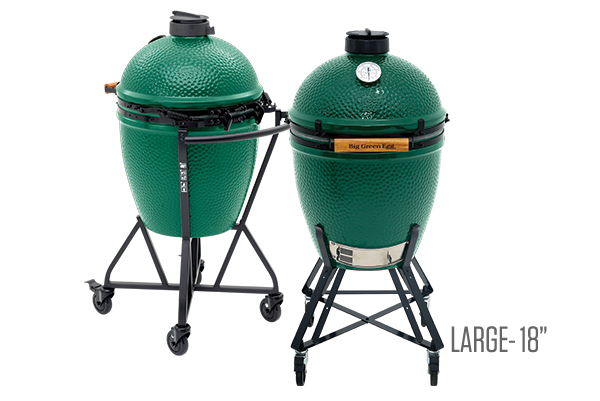 Shop 18.25" Big Green Egg Grills
---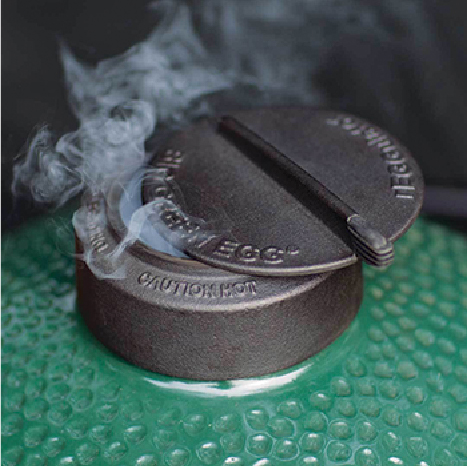 rEGGulator VENT CAP
The new patent-pending rEGGulator Vent Capt controls the amount of air flowing through the cooking chamber.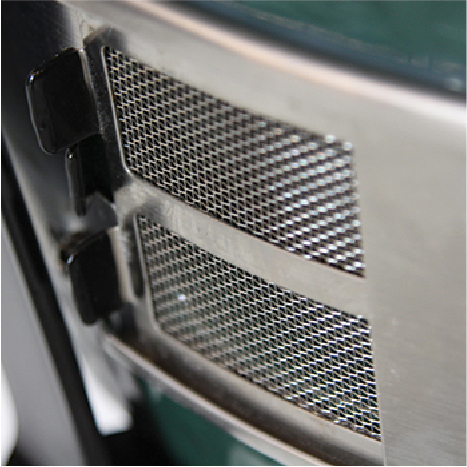 FLOW DRAFT DOOR
Patented, Precions Flow Draft Door controls the amount of air entering the fire box.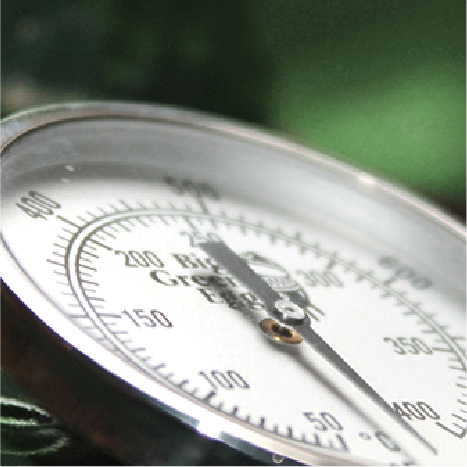 PRECISE TEMP CONTROL GAUGE
Adjusting the patented airflow systems; a high quality temp gauge provides precise readings to 750°F/400°C.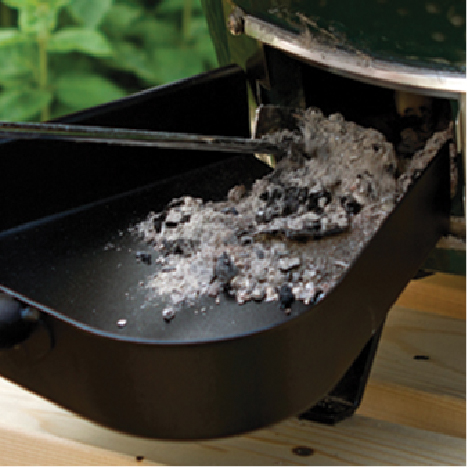 EASY CLEAN UP
The ash in the bottom of the EGG should be cleaned out every 3-5 cooks, making sure the charcoal is fully extinguished.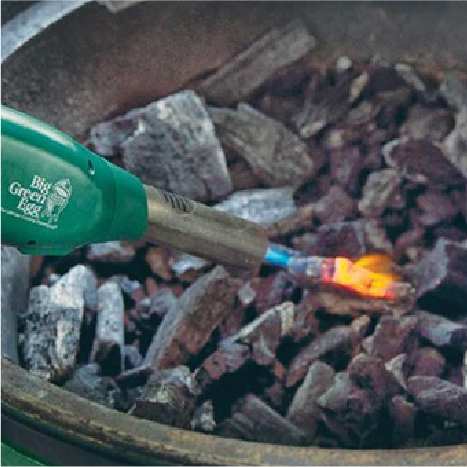 QUICK & EASY START
Lighting the charcoal is simple, and the EGG reaches cooking temperature in minutes.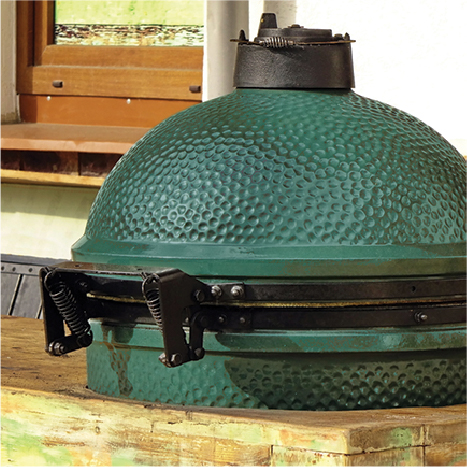 SPRING ASSITED HINGE
Powerful Spring And Smooth Push-Pull Rod — Powerful spring and smooth push-pull rod can help you open and close your Egg dome easily.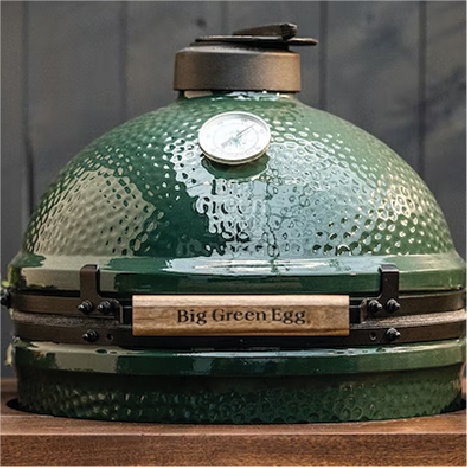 AIR-TIGHT SEAL™
Air-tight ceramic cooking chamber retains heat and keeps food moist.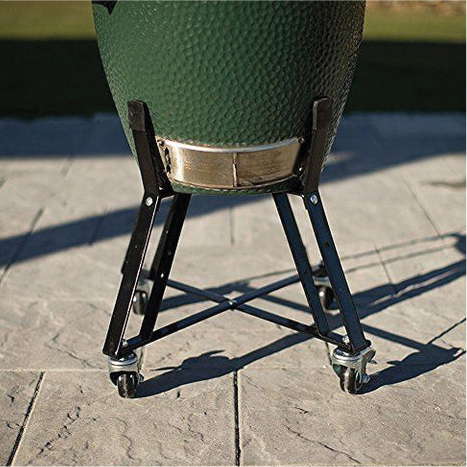 EGG NEST
EGG Nests are designed to raise your EGG, the best ceramic grill, to a comfortable cooking height while allowing for easy mobility.
---
Complete your ultimate outdoor kitchen with specialty cooking attachments to complement your grill. By selecting products specifically designed for unique outdoor cooking purposes you can tailor your setup to suit how you entertain.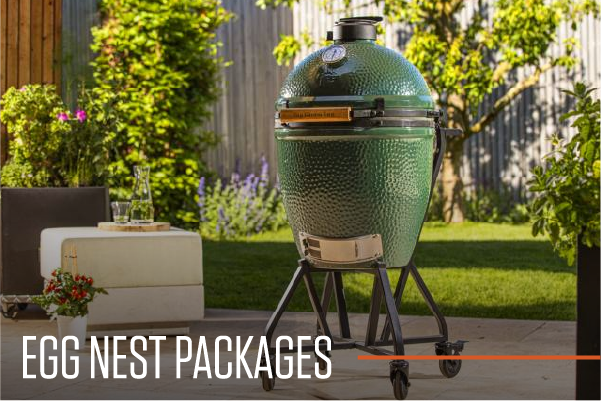 Egg Nest Packages
Shop Egg Nest Packages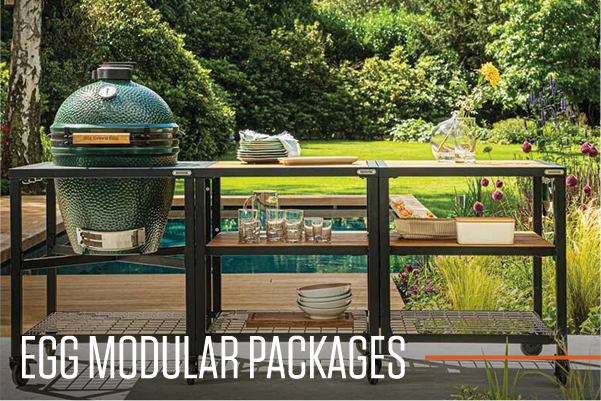 Egg Modular Packages
Shop Egg Modular Packages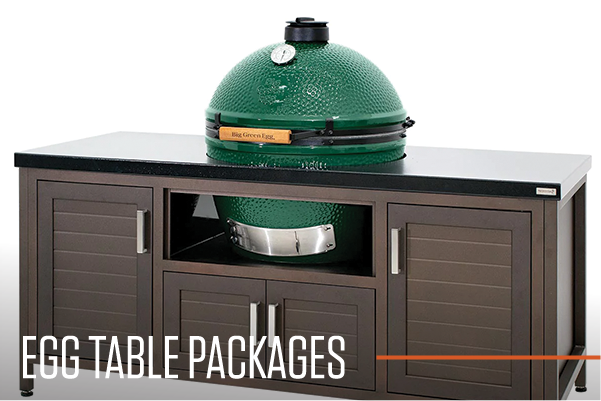 Egg Table Packages
Shop Egg Table Packages
---