Chuck Matto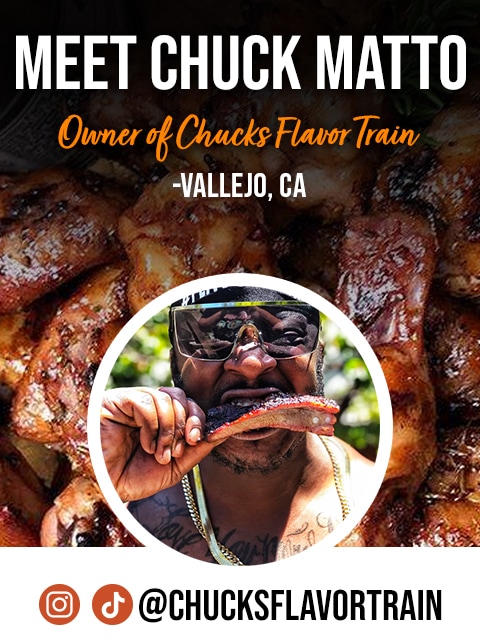 Who is Chuck Matto?
TIkTok barbecuing sensation and featured on "Fire Masters" on the Cooking Channel, Chuck Matto is a rising star in the grilling world with his enthusiastic personality and eye-catching food! The creative mind behind the TikTok sensation, ChucksFlavorTrain, Matto serves up both charm and fun with his deliciously barbecued food! Gifted a smoker in 2016, Matto's love of barbecuing was ignited and @Chucksflavortrain's frame quickly grew and turned into a triple threat brand of private cooking, event catering, and recipe development! With a grill full of heart and flavor, Chuck Matto's Flavor Train is ready to show everyone the fun and life in barbecuing!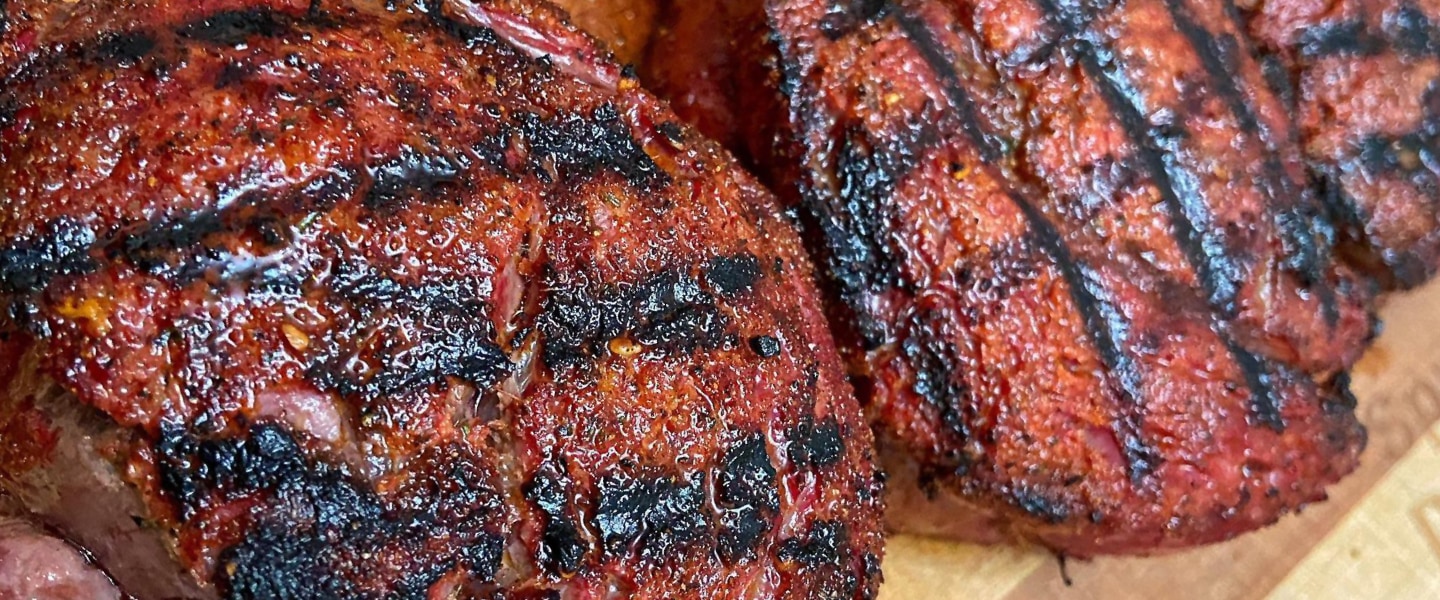 Meet Chuck Matto
What got you interested in barbecuing?
Chuck: Growing up, grilling steaks and burgers was something my dad did frequently so it's always been a part of my life. However, when I got a smoker for Christmas six years ago… that's when everything changed.
Who inspired you to get into BBQ-ing?
Chuck: I was gifted a smoker for Christmas, and after that I just jumped in. I smoked a rack of lamb for my first cook and was addicted.
What are some of your culinary influences?
Chuck: My mom, first and foremost. She taught me flavors, proper seasoning and about cooking with love Matty Matheson and Guy Fieri… two huge personalities who make amazing food!
What inspired you to share your bbq through social media?
Chuck: I learned from lot of pages who share through social media so it only made sense…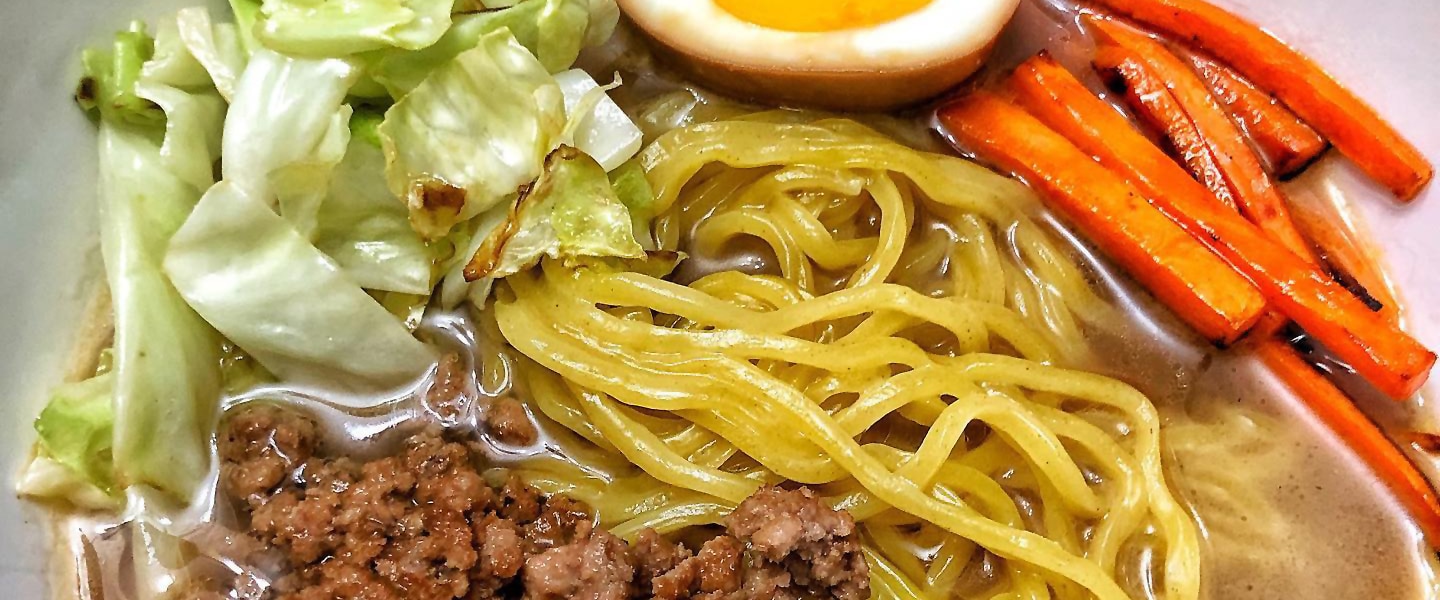 Who are some of your grilling heroes?
Chuck: Harry Soo is a BBQ wizard and genius. Jeremy Yoder is a scientist and explains things in great depth. And lastly Kosmos Q. He shared a lot of top level comp tricks and he does it in a fun way.
What are your best BBQ memories? What is the funniest?
Chuck: My best BBQ memory is probably cooking for the 49er linemen. The funniest memory is my first whole hog cook. It was for a super bowl party and it was horrible. I wanted to leave without serving but luckily my wife forced me to stay lol.
Can you tell us the most daring thing you've ever done while barbecuing?
Chuck: Probably grilling sweetbreads… while it was simple and easy to do, it isn't a dish a lot of people enjoy/like to handle, especially when it's not fried. But, they came out amazing and everyone loved them!
What is the biggest lesson you've ever learned from barbecuing?
Chuck: Trust the process, have fun with it and just keep cooking!
What is your proudest moment as a pit-master?
Chuck: When my daughter said she was proud of me and saw me on the TV and that made her happy.

What qualities do you believe makes a good barbecue grill?
Chuck: A grill should first and foremost be well built. Quality construction and sturdy. It should be easy to clean and maintain with easy access to all areas and components. It should be capable of grilling at a low temp or searing at an extremely high temp. It shouldn't be difficult to use and it should provide consistent cooking experiences every time.
If you had your own cooking show, which celebrities would you bring on and why?
Chuck: I wouldn't really want a show to bring on celebs. I'd rather highlight my friends/other talented home cooks who could use the platform.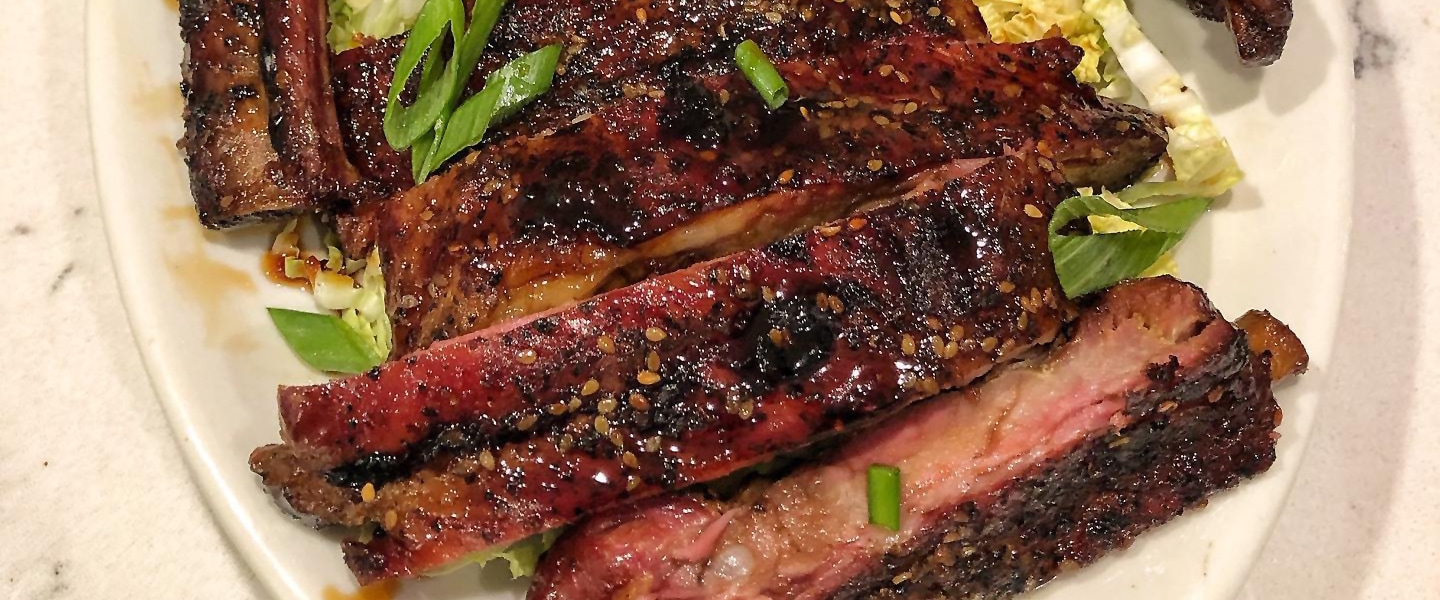 When you're not grilling, what are some of your favorite BBQ joints to go to?
Chuck: Aptos BBQ and Mission St BBQ
Name the three barbecue tools you can't do without?
Chuck: Aluminum foil, gloves and a thermometer
What pit-masters or grillers do you follow on social media (or admire their work and career in general)?
Chuck: @slapyodaddybbq, @brews_and_ques, @pun_vs_food @TFTI.BBQ @kendrickbbq @grillnation @overthefirecooking
What is your favorite style to barbecue or smoke?
Chuck: My own… California BBQ. It's a fusion/mix of my own life experiences and flavors with a Texas touch and a Carolina kiss!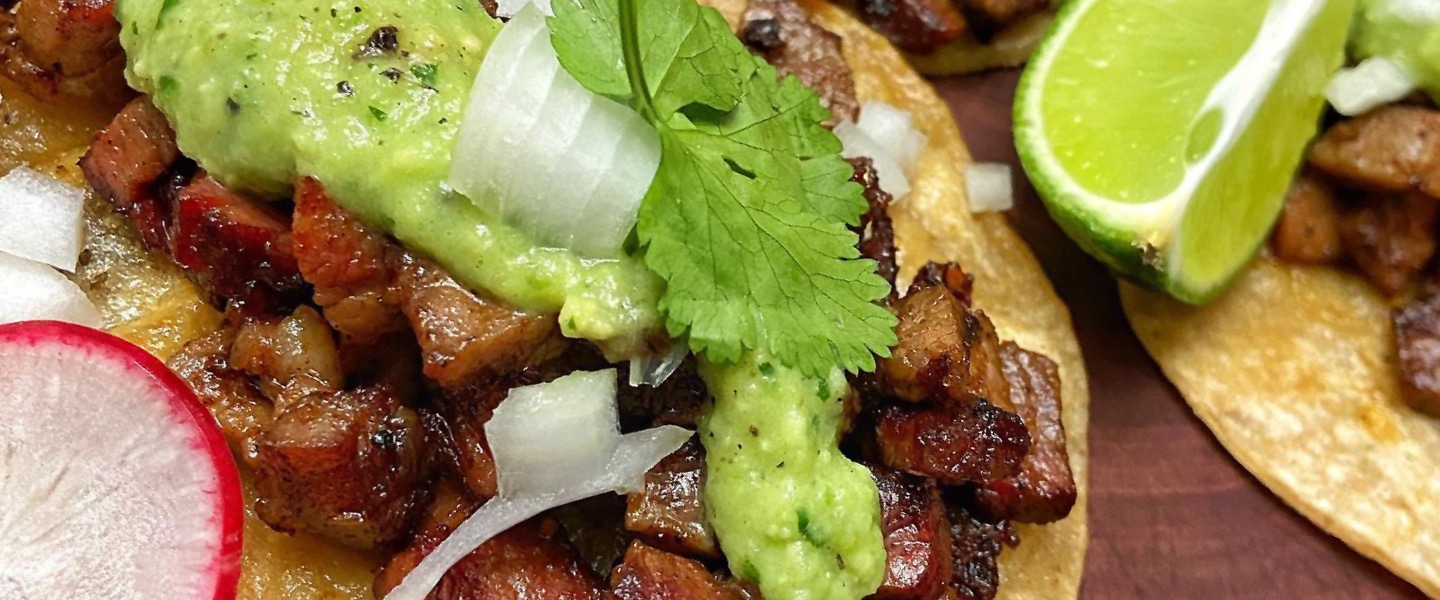 What's next on the horizon for ChucksFlavorTrain and yourself?
Chuck: I'm hoping to continue to grow and build! I've been doing events with the 49ers so hopefully that continues. In addition I recently started doing dinners at a wine bar so if you're near Danville CA, check me out at the Find Wine Bar! And holler at me at [email protected] if you ever want to book a dinner!