Best Pellet Grills and Smokers for 2022
Best Pellet Grills And Smokers For 2022

Pellet smoker grills are the new innovative way of grilling. More and more people are beginning to realize the efficiency and usefulness of pellet smoker grills over conventional propane-powered or freestanding charcoal grills.
Most pellet grills and smokers are heavy-duty and can cook just as long as a regular smoker. Place meats in the pellet grill and cook overnight or for a quick 15-minute steak. There is a wide range of possibilities when it comes to using a pellet smoker grill. Anything is possible when using the best pellet smokers and top pellet grills!
1. Best Built In Pellet Grill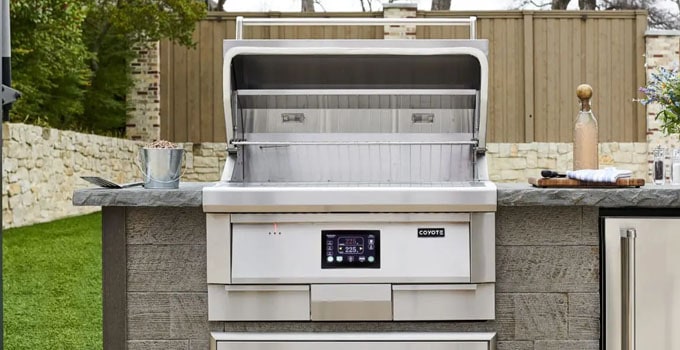 Coyote 36-Inch Built-In Pellet Grill
Built-in pellet grills provide all of the delicious flavors of a smoker without the flare-ups. The Coyote 36-Inch Built-In Pellet Grill brings you this classic, barbecue flavor with modern technology that makes smoking simple.
This stainless-steel design makes this grill durable enough for constant outdoor use. The ability to hold 15-pounds of pellets guarantees long smoking sessions with any flavor you want to use. An interior grill light makes evening grilling and smoking easier than ever.
Enjoy temperatures as low as 175 degrees or as high as 700
120V; 5A; 60HZ Electric ignition system
Interior grill light for convenience
Laser-cut grill grates
Digital touch control interface
Spring-assisted hood
2. Best Pellet Smoker Grill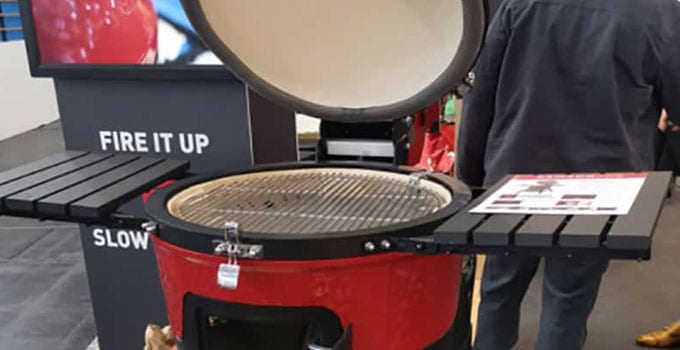 Kamado Joe – Pellet Joe Red
Ceramic grills have a reputation for producing quality food. Smokers are known for the rich flavor they infuse into different meal options. With Kamado Joe's Pellet Joe Red, you get the best of both worlds. This grill has all the benefits of a kamado grill with the ease of use of a pellet smoker.
Get ready for tender and flavorful food when you use this grill. You're in charge of the outcome of your food with this smoker. It even has built-in WiFi for constant monitoring and remote temperature control.
Dropdown chute makes loading pellets easy
Maintain optimal temperature with thermostat control
Two meat probes, one pit probe
WiFi temperature control
Drip bucket for liquids
Smoke tower
3. Best Pellet Smoker Grill With Rotisserie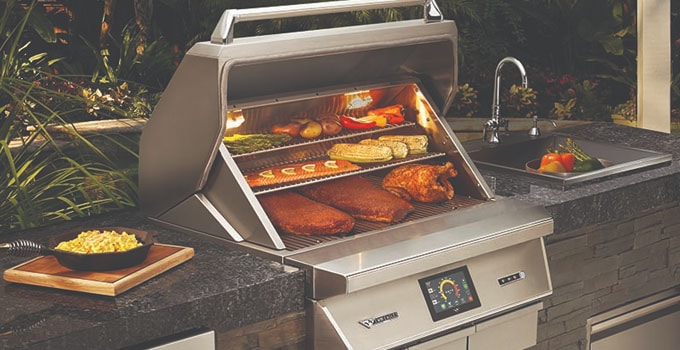 Twin Eagles Wi-Fi 46" Pellet Grill And Smoker With Rotisserie
Rotisserie-style cooking is an unbelievably effective way of cooking meats. Little did you know, a rotisserie cooks meat more evenly than many other cooking methods and techniques. The Twin Eagles Wi-Fi 46" Pellet Grill and Smoker with Rotisserie comes with the option to add a heavy-duty rotisserie system that runs on a chain-driven, 100 lb. motor.
Seamless heli-arc welded construction
Signature hi-polished accents
3-tiered cooking racks
Heavy-duty 120V auger motor
Smoke Plus
Pellet storage drawer
4. Best Pellet Smoker Grill With Wi-Fi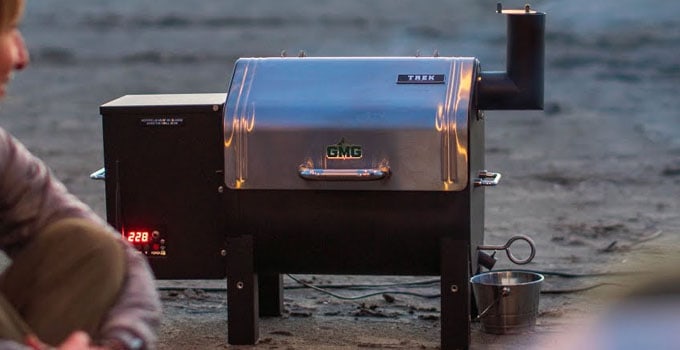 Green Mountain Grills Trek Prime Wifi - Stainless Steel
Mobile-controlled pellet grills add a whole new level of control to grilling. You can more precisely check the temperature and know exactly how long the food has been cooking.
The Green Mountain Grills Trek Prime Wifi - Stainless Steel comes with access to a mobile app for these features, as well as a custom tote bag and other cooking accessories that could be useful while grilling or smoking.
Wi-Fi enabled, mobile app controls
Custom tote bag
Comes with two rubs, two sauces, and two bags of pellets
Computer-controlled
Dual voltage control (12 Volt or 110 Volt)
200 sq. in. cooking area
5. Best All-In-One Pellet Smoker Grill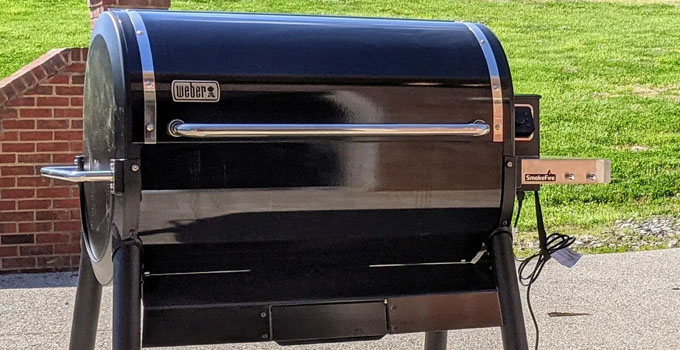 Weber Smokefire EX6 Wood Fired Pellet Grill
The Weber Smokefire EX6 Wood Fired Pellet Grill can sear or smoke food. It has all the elements you need for smoking, all in one. You can utilize it for cooking steak, brisket, pie, and countless other varieties of foods. Pretty much anything you can cook on a normal grill, you can cook in a pellet smoker; however, meats grilled in the pellet smoker tend to retain more of their juices and flavors.
Many Weber grills, of all types, are exceptionally high-quality and do not fail when it comes to grilling.
200-600-degree Fahrenheit temperature range
Porcelain-enamel finish
DC powered engine designed to prevent auger jams
Meat probe included
Ash and grease drawer
Stainless steel side table
Best Pellet Grills And Smokers For 2022
The best pellet smoker is the Pitboss Vertical Pellet Smoker. Vertical smokers are very useful for cooking multiple pieces of meat all at once. Some horizontal smoker grills are limited due to minimal cooking space and do not provide enough racks for keeping different types of meat and foods separated while cooking. Vertical pellet smokers also allow meat juices to trickle down the levels of cooking racks, allowing the meat to stay moist and flavor loaded. Experience all the wonderful possibilities when cooking on the best vertical pellet smoker!
Another exceptional pellet smoker grill is the Louisiana Grills Estate 860 Pellet Smoker Grill. This could be the option for you if you need more grill capabilities than smoking features. Try cooking a steak in the best pellet smoker grill we have and see how it tastes. It will take much less time than when you cook a steak on the average-joe grill, and it tastes a million times better. Even better yet, experiment with flavorful smoke with the best wood pellet grills we have to offer you! Be sure to check out all the top-rated pellet grills we have in stock!
Any of the other top-rated pellet smoker grills can get the job done. Each one has its special features and limitations; it all depends on what you need for grilling and smoking.