Green Mountain Grills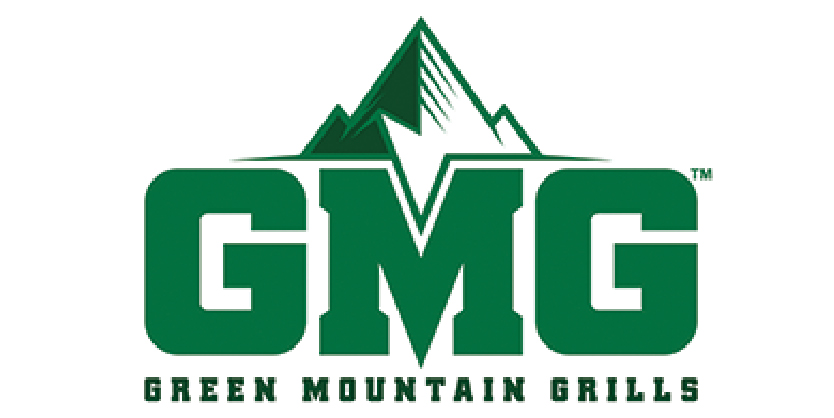 Grill smarter. Eat better! Our grills give you complete control at your fingertips. Control and monitor your grill on-the-go, remotely with our server mode or from your home WiFi network.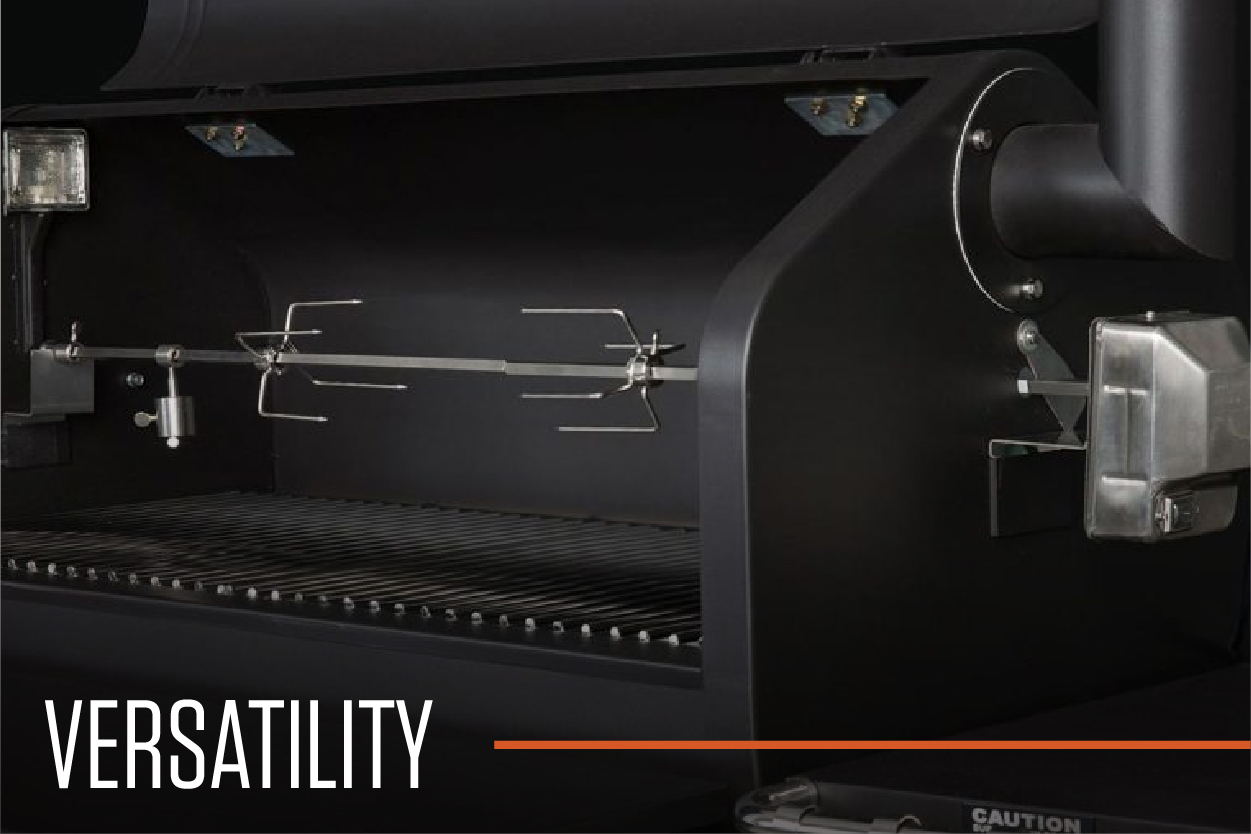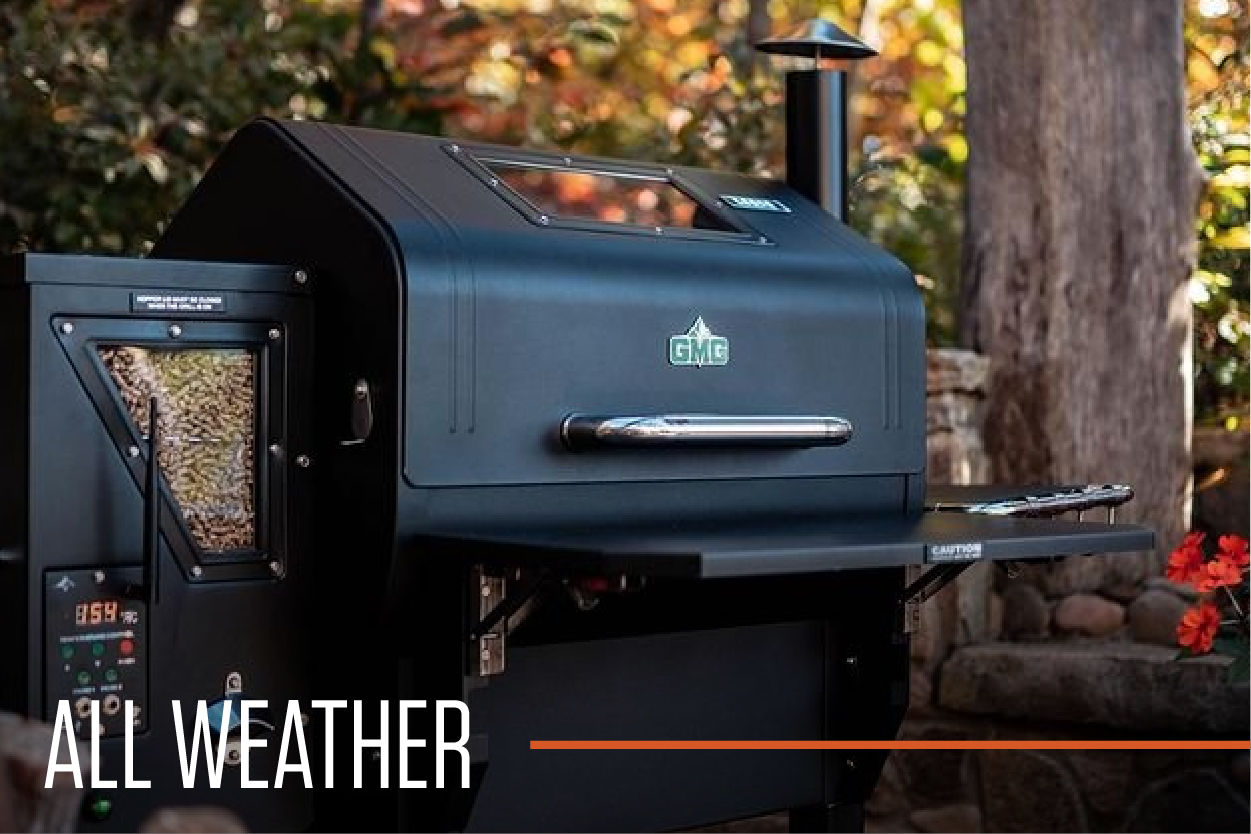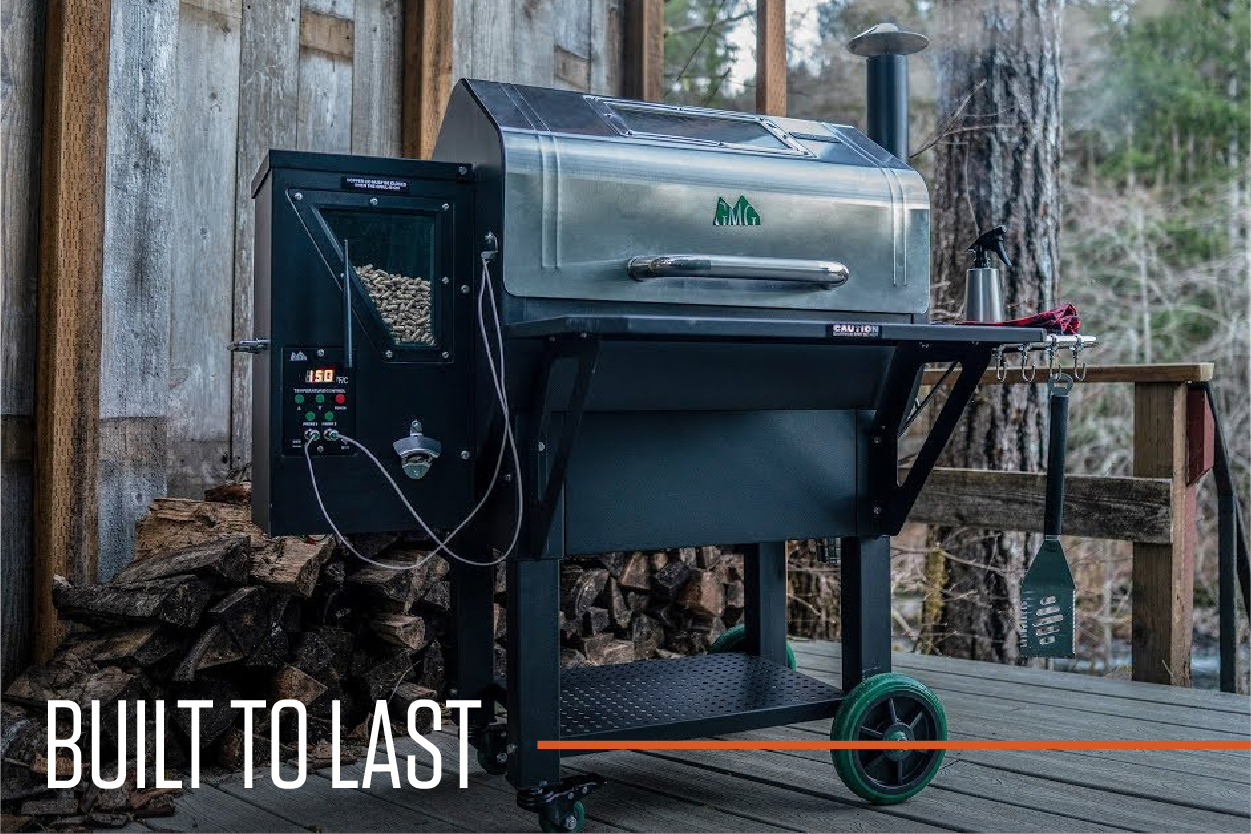 Green Mountain Grills
We discovered something we loved–REALLY loved. It was grilling with wood pellets, which were so much better than either charcoal or gas! But the pellet grill we owned needed some improvements, so we decided to make our own. We loved it so much we ended up starting our own company!
Shop Green Mountain Grills
GMG-Ledge Prime

The LEDGE PRIME model comes with a redesigned digital controller that allows you to control and monitor your grill through our iOS or Android mobile application, dual meat probes and a USB port. With the new grill and pellet view windows you can keep an eye on your food without letting smoke/heat escape and see your pellet supply. Our 13.5 in. peaked lid provides enough space for a stand-up chicken to a dozen racks of ribs.
GMG Ledge Prime:
12v Direct Power
Variable SPeed Fan
WiFi Smart Control
Dual Meat Probes
Venturi-Style Frirebox
Internal Grill Light™
Low Pellet Alarm
Bottle Opener
52" GMG Ledge Prime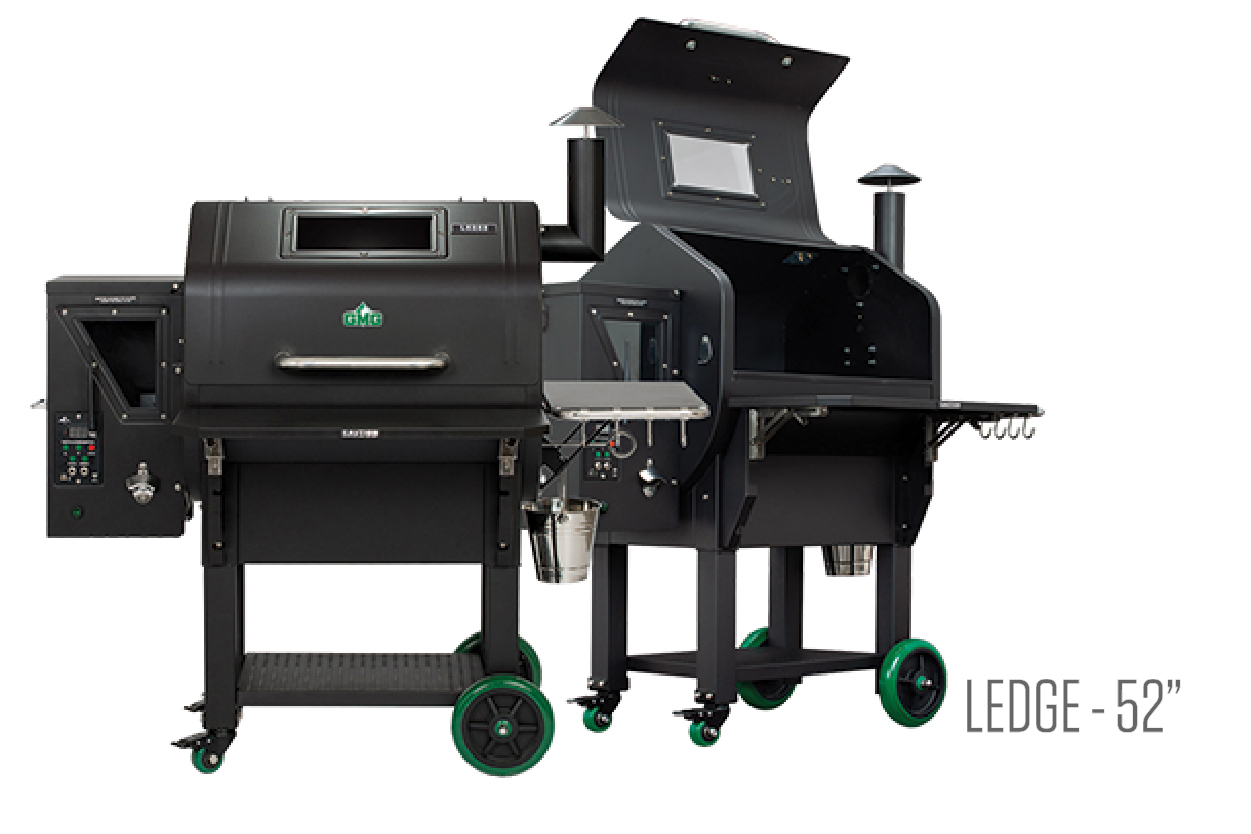 Shop GMG Ledge Prime 52" Grills
52" GMG Ledge-SS Prime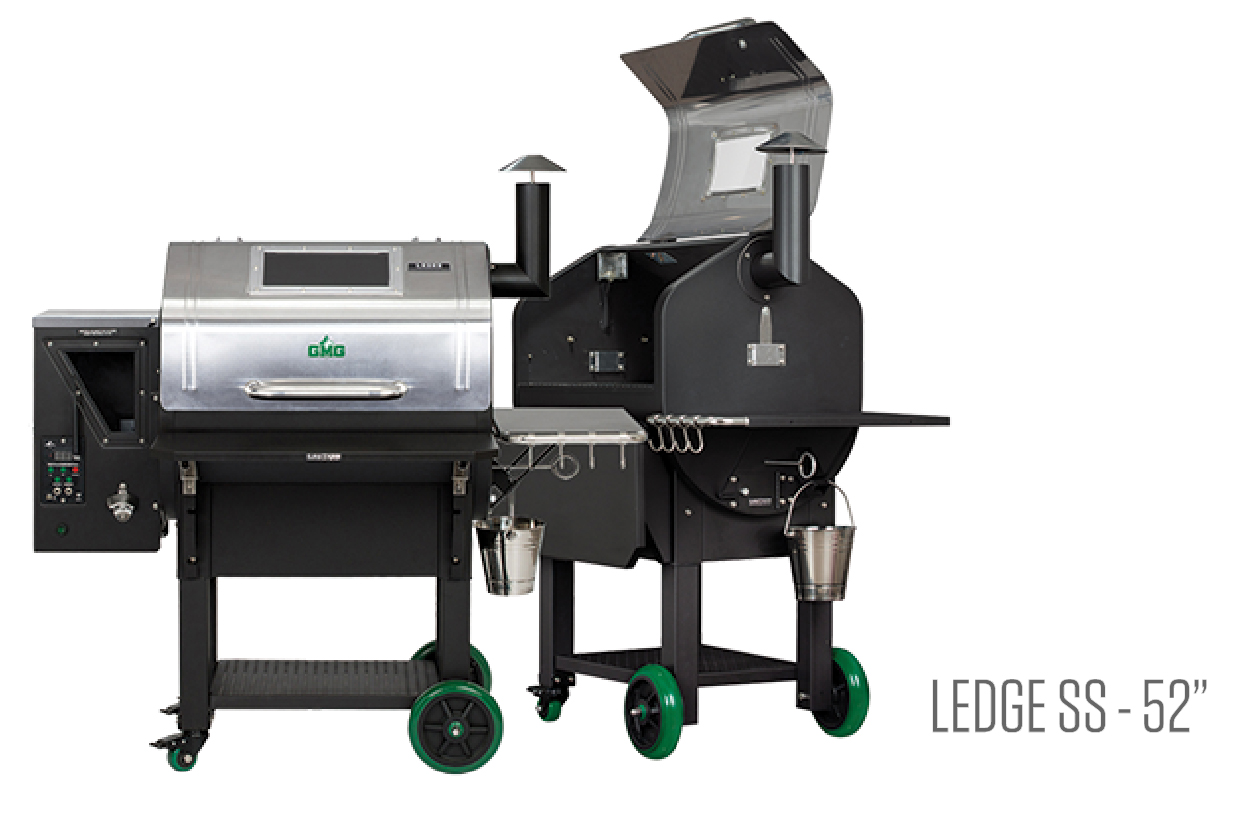 Shop GMG Ledge-SS Prime 52" Grills
---
Green Mountain Grill Features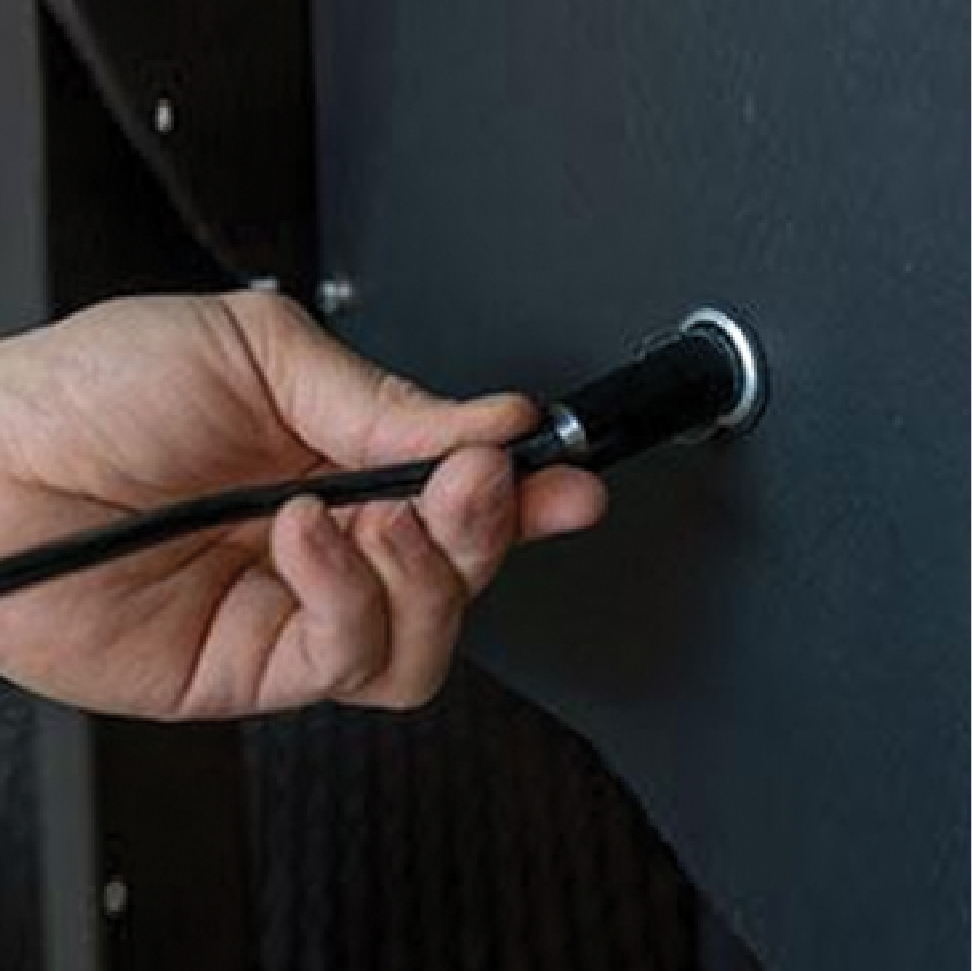 12V Direct Power
The new standard in outdoor bbq provides for more safe and efficient power consumption, faster start ups, and greater pellet fuel economy.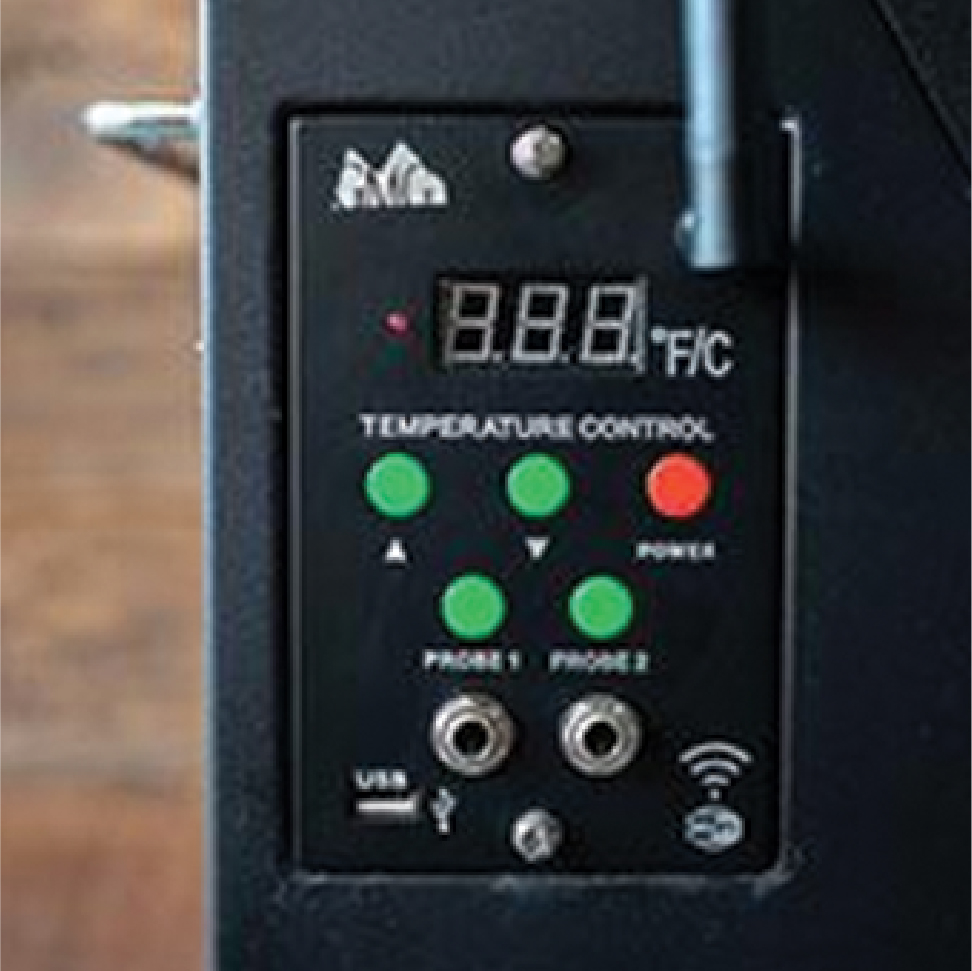 Digital Controller
Designed for precise temperature management with a 150°-550°F range with 5° increment control.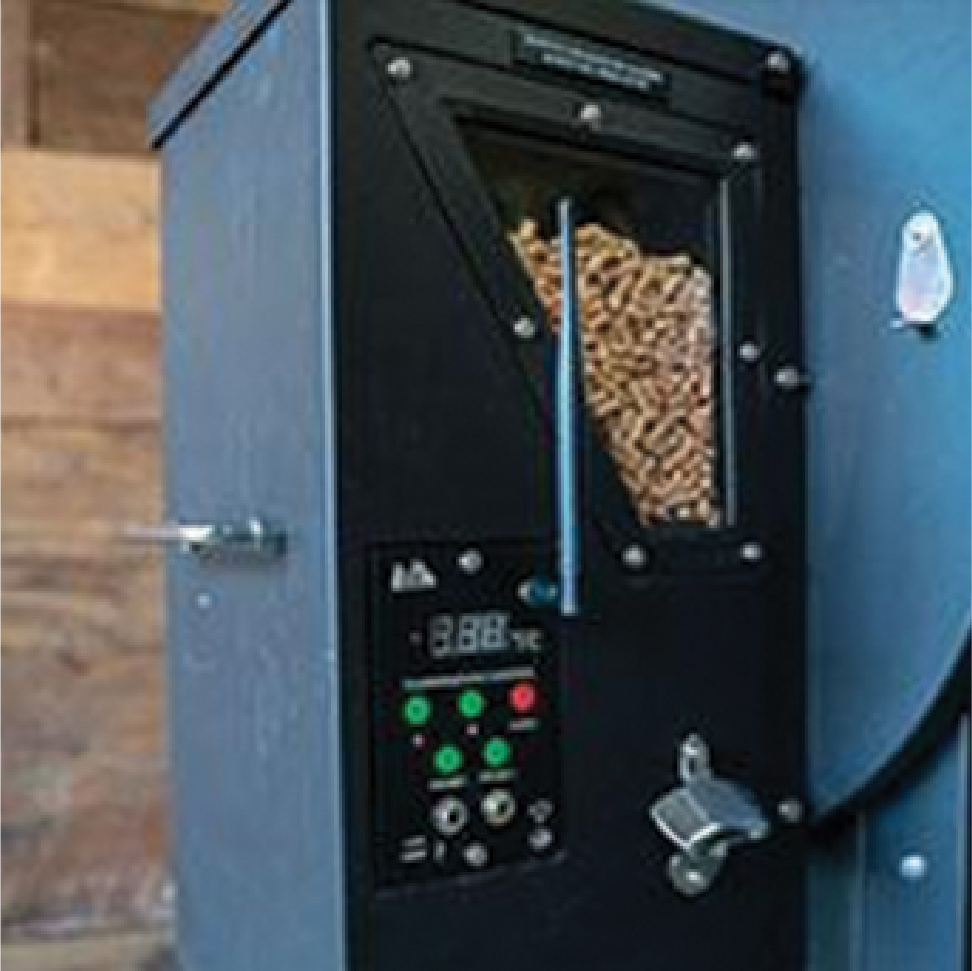 Pellet Hopper
Optimal 18 lb pellet capacity with pellet view window to keep an eye on your pellet usage.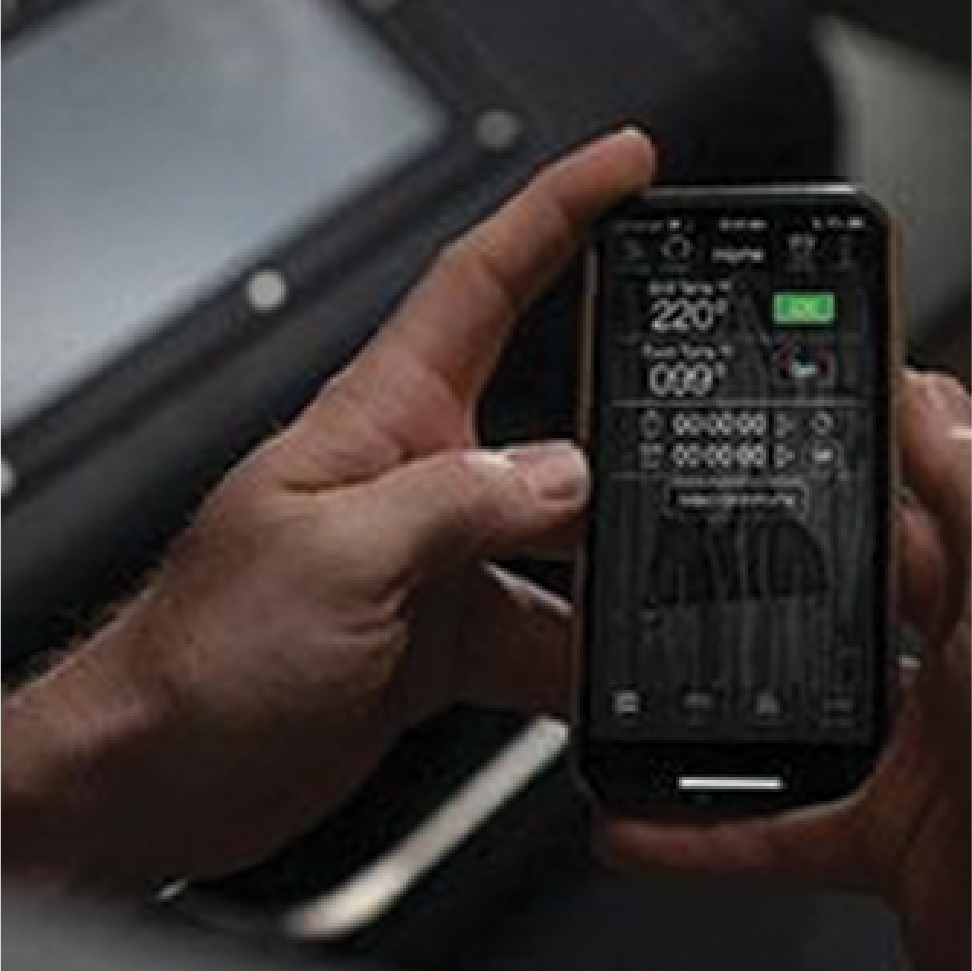 WiFi Smart Control
Control and monitor grill and internal food temps to-the-degree and on-the-go from the GMG App.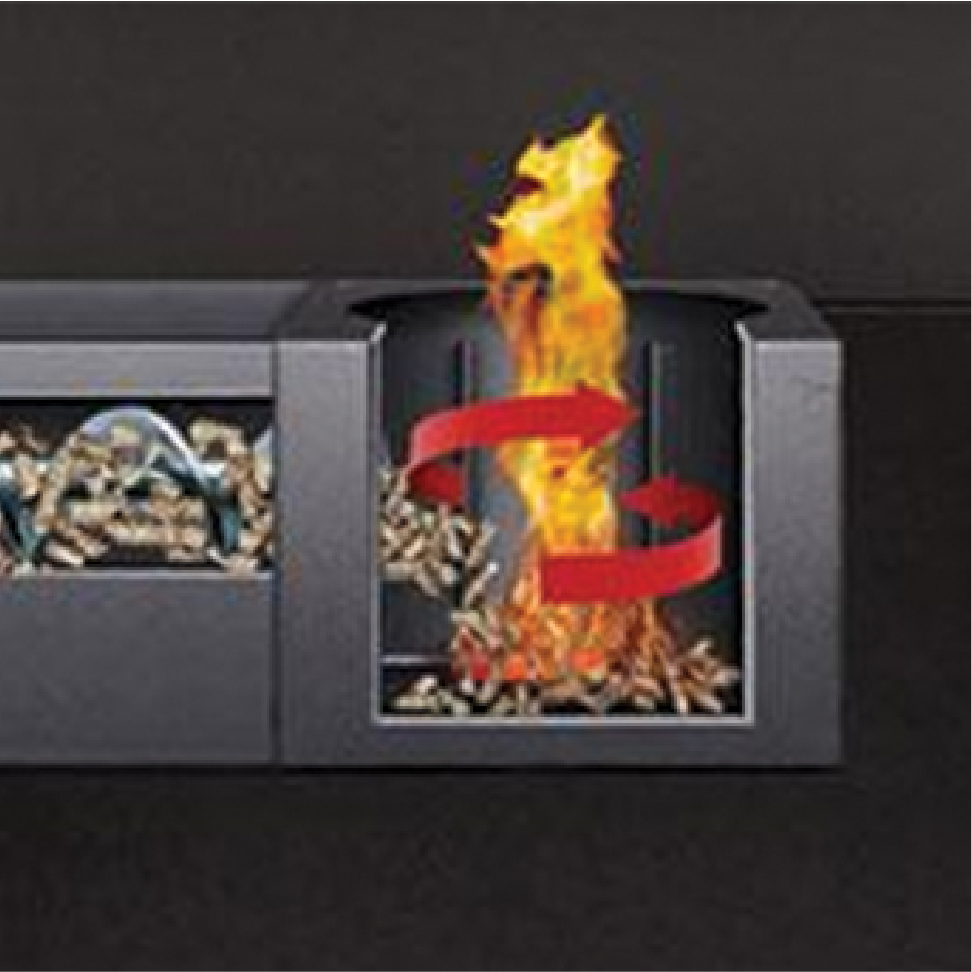 Firebox
The Venturi-style design creates a burn pot cyclone of airflow for maximum heat distribution and complete combustion.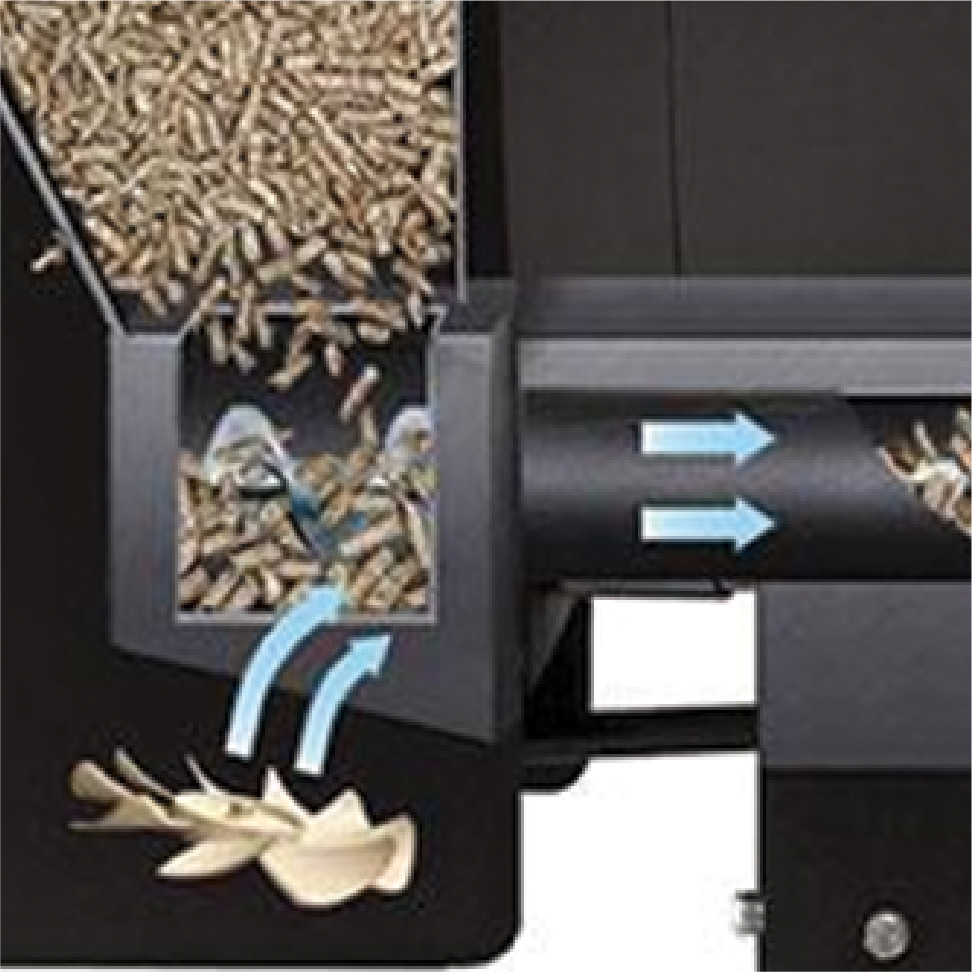 Auger System
Includes a micro-adjusted variable speed fan and motor with increased RPM's to maintain a precise efficient feed.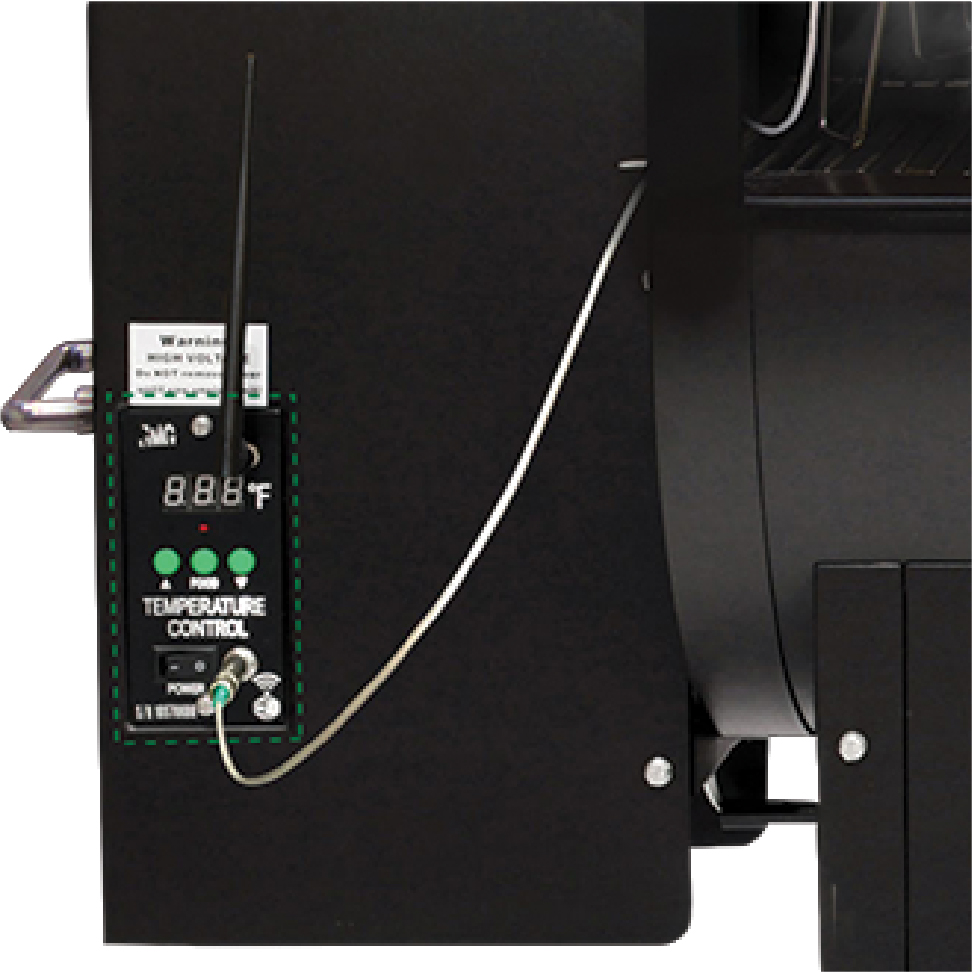 Digital Controller™
Manages the internal temp by controlling the fuel and oxygen supply to the firebox.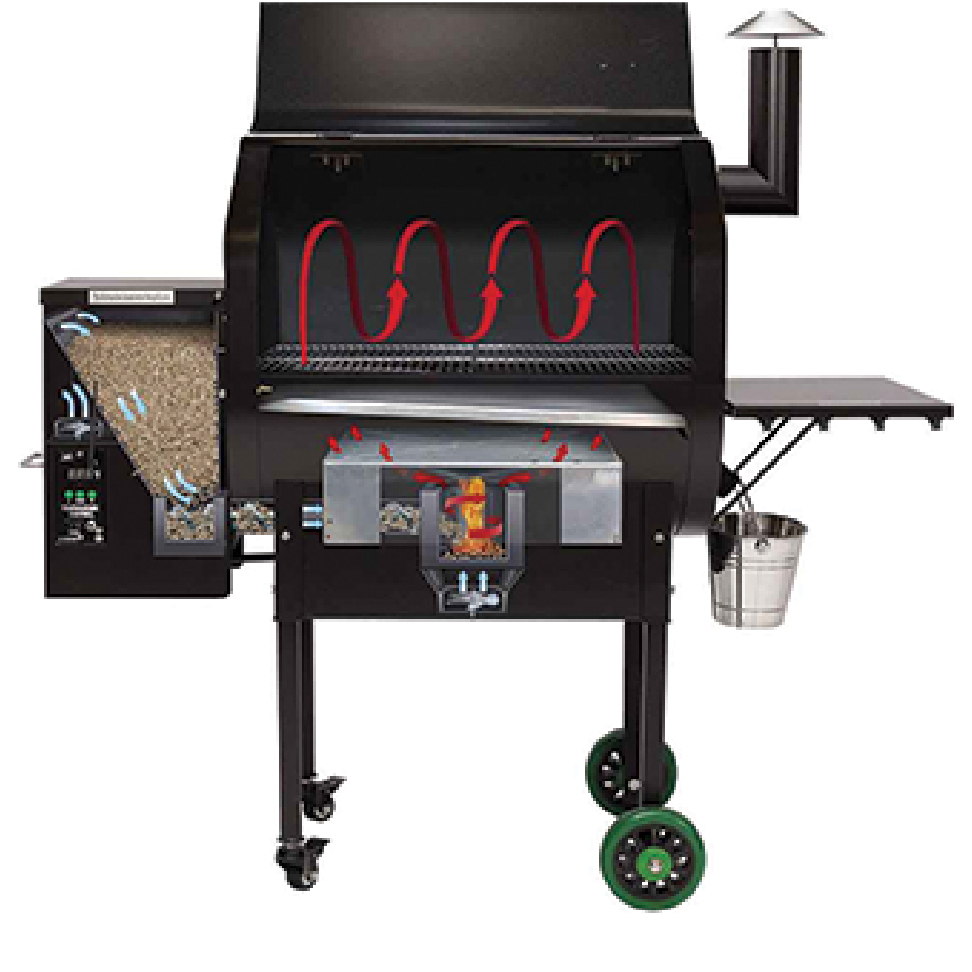 Heat Distribution
The Heat Shield* that covers the Firebox distributes the heat on both sides of the grill.
---
Green Mountain Grill Accessories
Complete your ultimate outdoor kitchen with specialty cooking attachments to complement your grill. By selecting products specifically designed for unique outdoor cooking purposes you can tailor your setup to suit how you entertain.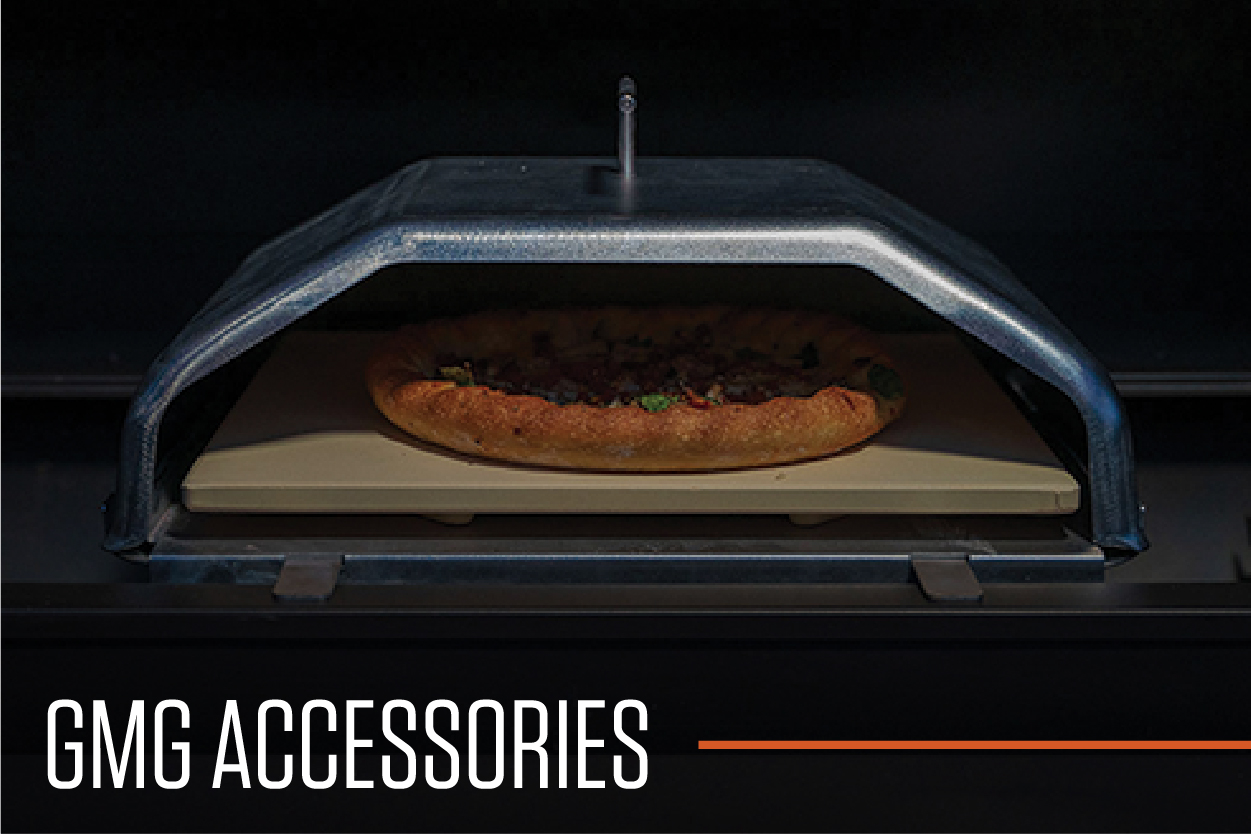 GMG Accessories
Shop GMG Accessories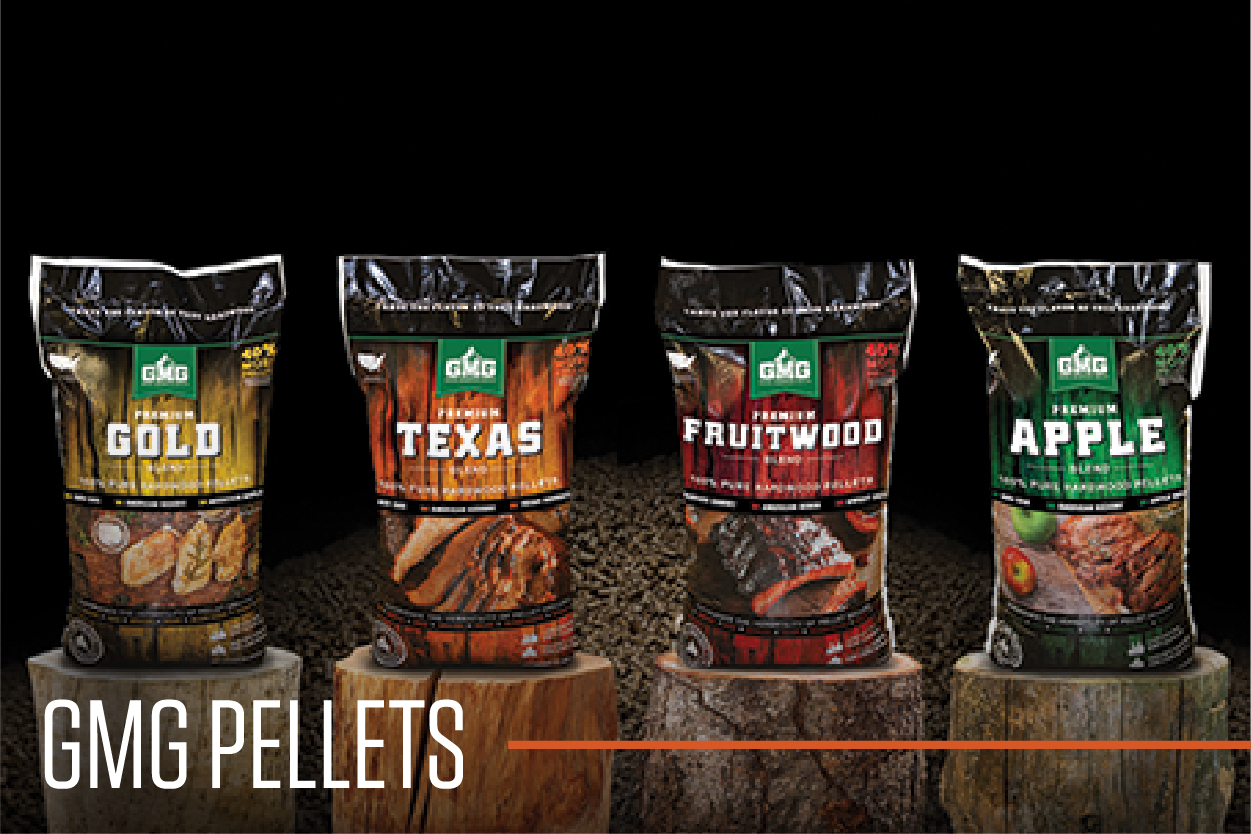 GMG Pellets
Shop GMG Pellets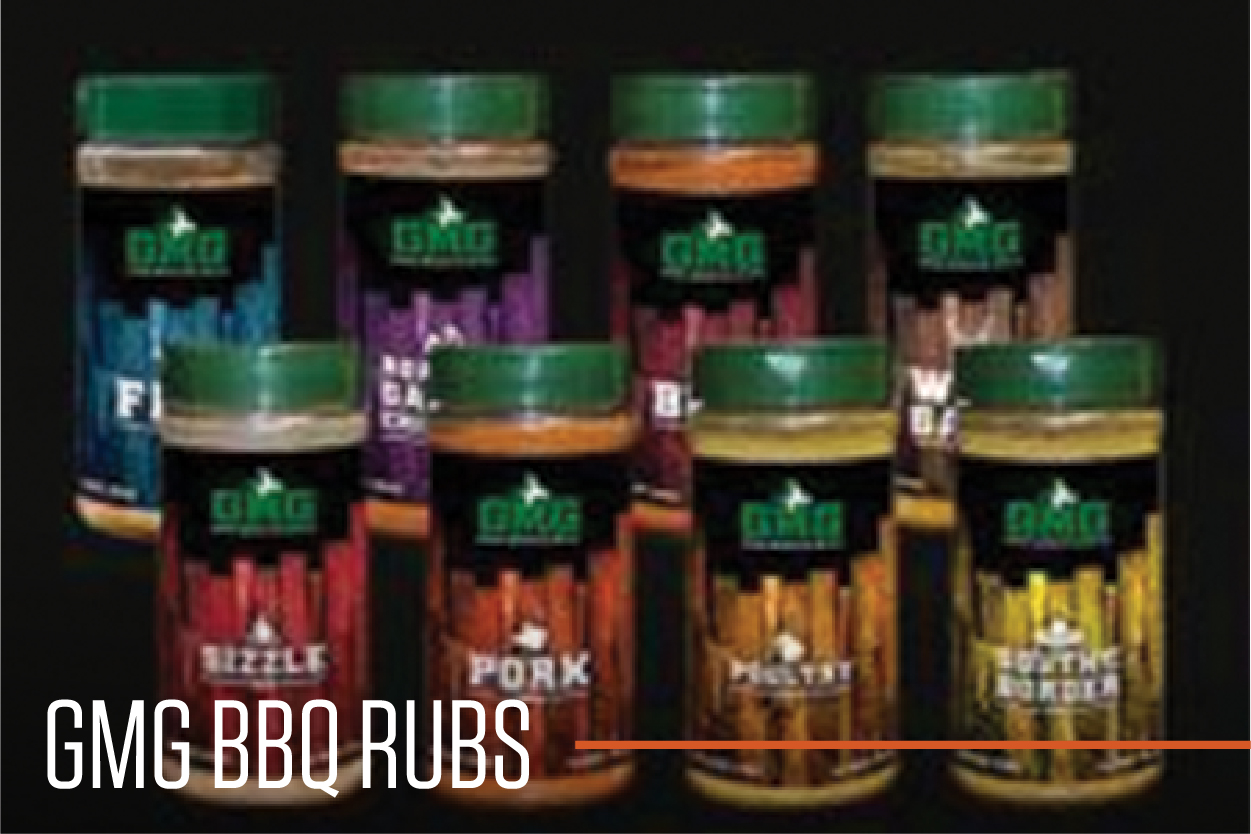 GMG BBQ Rubs
Shop GMG BBQ Rubs
---
BBQ Smokers Buying Guides