Best Portable Gas and Charcoal Grills for 2022
Best Portable Gas And Charcoal Grills For 2022

Grilling on the go is all the more so exhilarating than grilling at home. With a portable grill, you can whip up some burgers while camping, in the back of a truck, or in the center of an empty field. Tailgaters and event planners can find incredible uses for one of these top-rated portable gas grills, but anyone can benefit from the convenience they deliver.
Additional features on a portable gas grill can also come in handy, features such as Wi-Fi connectivity, an extended cooking area, fold-out side shelves, and integrated temperature gauges. Anything that can make the grilling experience simpler will be in your favor, but remember to look for your personal preferences, as well.
1. Best Portable Gas Grill With Wi-Fi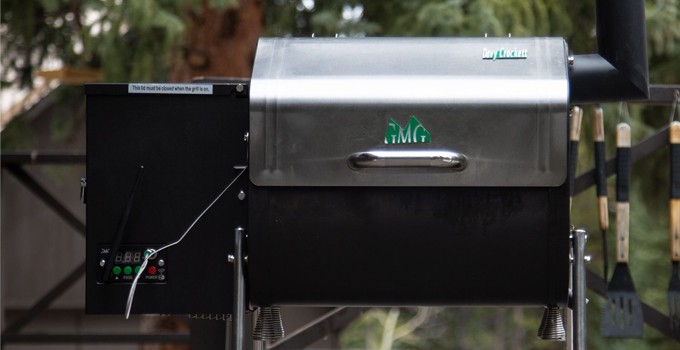 Green Mountain Grills Davy Crockett WiFi Pellet Grill
The Green Mountain Grills Davy Crockett Wi-Fi Pellet Grill can withstand cooking temperatures from 150 degrees all the way up to 550 degrees Fahrenheit. The stainless steel assembly holds in every ounce of heat and provides an efficient approach to grilling. The added benefit of Wi-Fi connectivity is also beneficial since it allows you to keep a close eye on the temperature and time as your food grills.
Wi-Fi-enabled
Automatic ignition system
Comes with two 8-lb bags of GMG Gourmet Blend Pellets, two GMG sauces, two GMG rubs, tote bag, and a custom cover
200 sq. in. cooking area
Plug for 12 Volt use included
Dual voltage control: operates on 12 or 110 Volt
2. Best Portable Gas Grill / Griddle Combination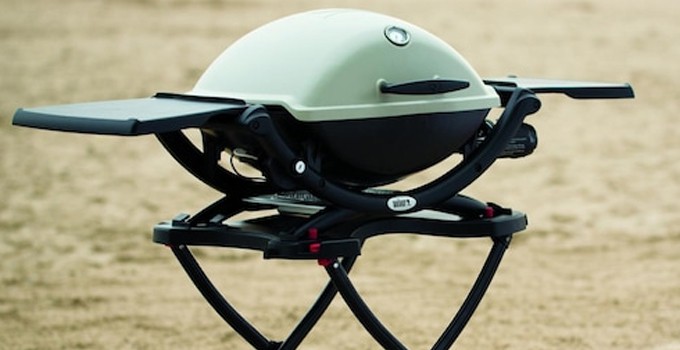 Weber Q2200 Portable Grill
Some dishes may seem impractical with the gaps between the grill grates, but some portable grills, like the Weber Q2200 Portable Grill, have the ability to transform into a griddle. To achieve this, you will need to buy a Q 2000-series compatible griddle to attach to the cooking surface.
This Weber grill utilizes ergonomic side handles and cradles on the front and back to make portability easy, so camping is feasible.
60,000 BTUs of power
Five Burners - four main burners and one infrared rotisserie
Interior halogen lighting
Exterior LED lighting
Rotisserie kit included
304 stainless steel construction
3. Best Portable Grill – Lightweight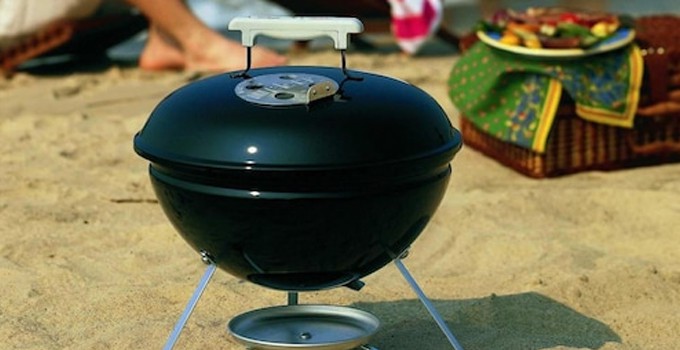 Weber Smokey Joe Premium 14-Inch Charcoal Grill
Charcoal grills are a little less convenient because of the grill's shape and that a giant bag of charcoal will be necessary to lug around with it, but there is something more authentic to charcoal-fueled flames. The Weber Smokey Joe Premium 14-Inch Portable Charcoal Grill is light, weighing only 11 pounds, and is super straightforward to use. Take this grill camping or give it a permanent place at home on the back patio.
Glass-reinforced nylon handle
14 ½" diameter triple nickel-plated cooking grate
Porcelain-enameled coating on grill exterior
Rust-resistant
Fade-resistant
10-year limited warranty
4. Best Portable Gas Grill – Kamado Style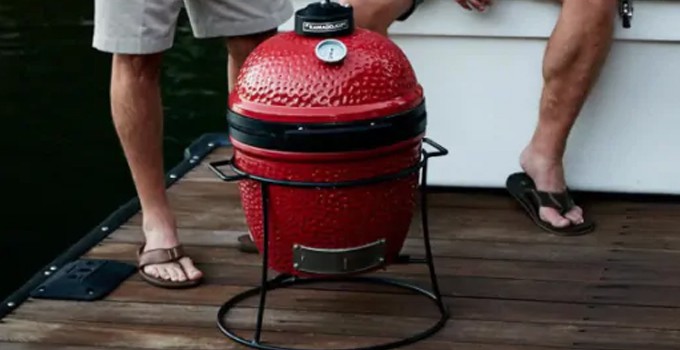 Kamado Joe Jr Ceramic Grill On Stand
Kamado grills can be as portable as any other grill. Some Kamado grills are large and complicated to transport or even move, but the Kamado Joe Jr Ceramic Grill on Stand is light and designed expressly for portability. The ceramic grill does not rust or wear down quickly over time and will resist the forces of nature during any type of camping. Perfect for tailgates, picnics, pool parties, camping, and more.
Weighs 68 lbs.
148.5 sq. in. cooking surface
Grate gripper, ash tool, flexible cooking rack, and heat deflector
13.5" diameter
Ceramic body with cast iron stand
304 stainless steel cooking grates
5. Best Portable Grill For Small Events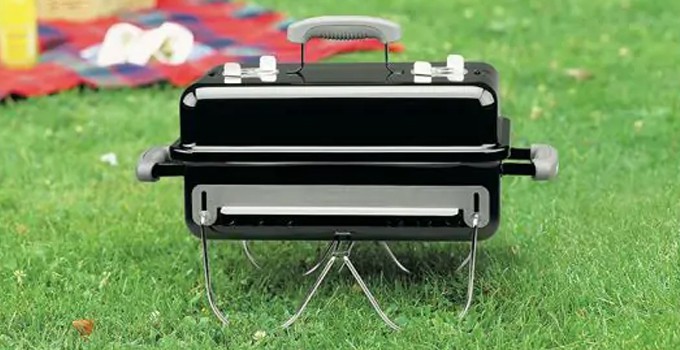 Weber Go-Anywhere Charcoal BBQ Grill
Grills like the Weber Go-Anywhere Charcoal BBQ Grill are perfect for homeowners and event planners alike. It could be useful to pretty much anyone needing to grill on the go. Football season may be over for now, but tailgating is the picture-perfect reason to have this Weber grill.
Charcoal grill
160 sq. in. total cooking area
Two glass-reinforced nylon handles
Four rust-resistant aluminum dampers
Plated steel cooking grate
Heavy-gauge steel charcoal grate
6. Best Portable Grill For Indoors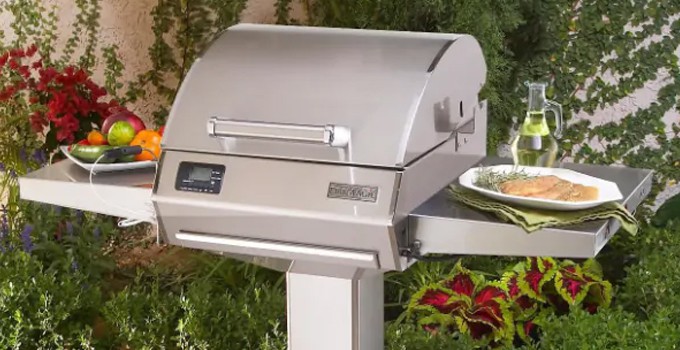 Fire Magic Electric E251s Patio Post Mount Grill
The Fire Magic Electric E251s Patio Post Mount Grill is an admirable option for portability if you need to grill indoors. It sits sturdy on any countertop space and has similar capabilities as outdoor portable grills. Provides quick, clean, and easy grilling.
Digital thermometer
Stainless steel cooking grids
252 sq. in. cooking surface with 64 sq. in. removable warming rack
Complete 304 stainless steel construction for durability
Double-walled oven lid
Easy-to-clean drip tray
Best Portable Gas Grill For You
Accurate temperature gauging is a crucial aspect of using smaller grills since natural temperature fluctuations are inevitable. Grills that can connect to Wi-Fi can help solve this problem, that is why the best portable gas grill is the Green Mountain Grills Davy Crockett WiFi Pellet Grill Package. It has Wi-Fi, plus it comes with extra pellets and everything you might need, besides the food itself.
Indoor and outdoor grilling are two different things. Make sure to thoroughly examine each one of these grills to get a grasp on what each entails.