Choose The Right Wood For Your Smoker

Most people get excited at the mere thought barbecues. The aroma that comes from grilling a succulent steak on a warm summer day (really, any day if we're completely honest…) is no doubt one of the best feelings you'll ever have in your life.
A bit of a stretch? Perhaps not, if you're a true pitmaster.
That aside, people forget that smoking isn't just about infusing a generic smoky flavor to foods. It's also about adding an alluring hue to the food to engage all five senses. You need to pick, choose, and blend your woods the same way you would your spices, and there's a way to do it.
In this guide, you'll learn everything you need to know about how to choose the right wood for your BBQ smoker and the ultimate smoking wood chart every true barbecue aficionado needs to master.
Choosing Wood For Your Smoker 101: Know Your Wood
There's that pesky tree in the backyard you've always wanted to get rid of. Now that spring's rolling in and you're ready to bust out the smoker; you've found the perfect reason to chop it down.
What a great way to kill two birds with one stone – get rid of the tree and keep your smoker well-fed for a while to come. It's absolutely genius, right? Well, no – it's not.
Some woods are not meant for smoking food. You should stay away from resinous wood species like cedar, pine, and essentially any type of softwood. The resin they produce will render your food inedible if you use them in your smoker.
You also need to allow your wood to season before you light it up. Dry it out in the sun for at least a month before you pop it in the smoker.
Oh, and one more thing. It's a rookie mistake to soak your wood before you toss it on the coals. Some people believe that doing this produces more smoke. However, the "smoke" they're observing is water evaporating. So it'll take a while before the actual smoky aroma of the wood chips begins to work its magic on your food.
Smoking Wood Chart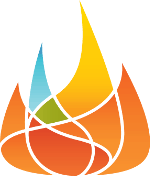 Highly Recommended by Pitmasters
Wood
Flavor Profile
Fish and Seafood
Chicken
Turkey
Beef
Pork
Lamb
Ribs
Alder

Smooth, slightly sweet with a
delicate woody flavor

Almond

Sweet, nutty and slightly ashy flavor

Apple

Sweet and delicate fruity flavor

Apricot

Mild sweet and fruity flavor

Birch

Caramel-like flavor

Cherry

Very sweet and fruity

Coconut

Coconut flavor with a bit of fruitiness

Corn cobs

Sweet and slightly fruity

Grapevines

Tarty flavor

Guava

Sweet aromatic flavor

Herbs

Rich, herbal flavor

Hickory

Sweet with a strong bacon tang

Lilac

Mildly floral flavor

Maple

Mildly sweet

Mesquite

Strong, intense woody flavor

Mulberry

Sweet with a tangy flavor
reminiscent of blackberries

Oak

Mild woody flavor

Peach

Mildly fruity with a bacon tang

Pear

Sweet and delicate fruity flavor

Pecan

Pecan

Walnut

Bitter – best combined with sweeter woods
Alder
This wood has gained popularity, particularly in the Pacific Coast. The smoke from alder chips has a smooth taste with a hint of sweetness that makes it ideal for all kinds of meat like fish, seafood, poultry, beef, pork, and lamb.
Almond
This particular kind of wood has a nutty flavor with a subtle ashy taste to it. It goes well with poultry, but many people approve of its taste when used on other kinds of meat as well.
Apple
The light smoky flavor of apple wood-chips goes best with chicken, red meat. Because it is subtle, meat grilled with this type of wood can take a while to absorb the full flavor making for true "slow and low" cooking.
Apricot
This has a mild fruity flavor to it that is reminiscent of hickory. It's ideal for smoking light meat like fish, chicken, turkey, and pork.
Birch
Birch's caramel flavor makes it perfect for smoking light meat as well.
Cherry
Cherry wood chips are one of the most popular pellets among barbecue lovers. You just can't go wrong with it. It's perfect for all kinds of meat.
Coconut
While it's not common to use coconut wood chips in barbecue, they lend a subtle but delicious flavor to light meat like fish, seafood, chicken, and pork.
Corn Cobs
These produce a sweet and mildly fruity flavor that is ideal for chicken, turkey, and pork.
Grape Vines
These go well with all kinds of dark meat, chicken, and lamb. It renders a "tarty" flavor to the meat that many barbecue enthusiasts love.
Guava
This kind of wood is generally difficult to come by although it is in abundant supply in tropical regions. It goes particularly well with fish, seafood, chicken, pork, and red meat.
Herbs
Wood chips derived from herbs like rosemary, sage, oregano, and basil add a unique flavor to light meats. They should, however, be used sparingly as the flavor can get quite overbearing.
Hickory
Hickory wood chips are considered universal since they are ideal for both grilling and smoking. It's a popular choice for dark and lighter meat since it infuses a savory bacon tang to food.
Lilac
These wood chips produce very light smoke with subtle floral overtones. It works perfectly with lamb and seafood.
Maple
This is one of the most popular choices for barbecue wood chips for smoking and grilling. It has mildly sweep maple syrup overtones and is ideal for smoking poultry, pork, and beef.
Mesquite
If you want to prepare a Texas-Style barbecue, then you can't go wrong with Mesquite wood chips. They have a strong and intense woody flavor that pairs well with dark meat, as well as lighter meat like poultry and pork.
Oak
Oak wood-chips are versatile and render a medium-strong flavor to the meat. Its taste is somewhat of a cross between apple and hickory and goes well with fish, seafood, poultry, and pork.
Peach
This wood variety has a flavor that's quite similar to hickory but with mild fruity notes. It's ideal for smoking beef, lamb, and poultry.
Pear
The sweet and delicate fruity flavor of this wood works well with a variety of dark and light meat. You can't go wrong with it.
Pecan
This wood has a flavor that's quite similar to hickory but is more subtle. Pecan chips work well with both dark and lighter meats to infuse a mild bacon tang to it.
Walnut
These wood chips are known to produce a lot of smoke, which could give the meat a slightly acrid taste. It should, therefore, be used sparingly and combined with sweeter-flavored woods for the best results.
Find a Flavor That Works for You
If you're up for a little-mix and match, there's nothing wrong with experimenting with different wood chips to get different smoke flavors. Some of the popular combinations include combining hickory with cherry or hickory with apple. Use the smoking wood chart in this guide as a starting point if you want to try out some new smoky flavors for your meat.
Thinking of buying a Big Green Egg to smoke your meat? Check out our blog to learn about some of the top features that make it a popular choice for many barbecue enthusiasts.