The Best BBQ Smokers for 2023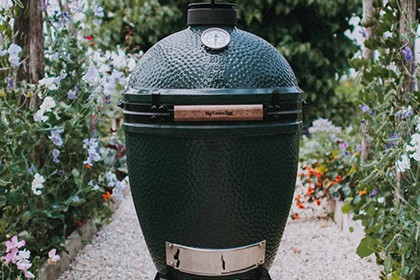 Big Green Egg
Ceramic, steel construction
Heat recovery system automatically adjusts airflow for consistent temperature control
Wide array of different sizes from '2XL' to 'Mini'
Internal dome thermometer
Various temperature control options for roasting, baking, steaming, searing, smoking, and grilling
Can reach as high as 750 degrees F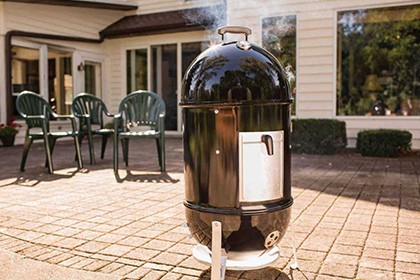 Weber Smokey Mountain
Porcelain-enameled bowl and lid are hard coat anodized to prevent corrosion.
Capacity of 481 square inches can hold up to 40 pounds of charcoal briquettes
A cover is included during purchase
12-inch-diameter aluminum cooking grate & two large 16-inch vents
A thermometer in the lid helps gauge internal temperatures.
Dual cooking grate design for versatile cooking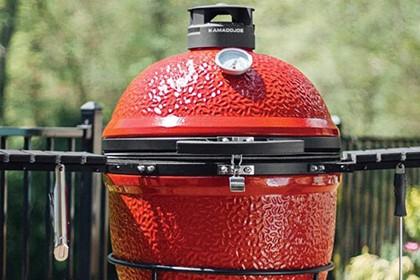 Kamado Joe
304 stainless steel body and cooking grate for durability
Bi-metal heating feature to keep temperatures even
Ceramic heat deflector for even temperature distribution
Adjustable size of the grilling surface for slow smoking and grilling
Rack configuration adds cooking flexibility and versatility
Built-in thermometer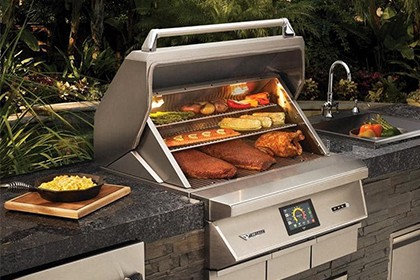 Twin Eagles Grill & Smoker
3-tiered cooking racks for smoking, grilling, and rotisserie
Bake, smoke, sear, grill, rotisserie, and full remote control features, this smoker and grill are adaptable to any cooking style.
Precise regenerative heat and smoke at a temperature range of 140°-725°F
Wi-Fi enabled digital thermometer
Grill and smoke up to 200 pounds of food at once
304 stainless steel construction; seamless heli-arc welded burners.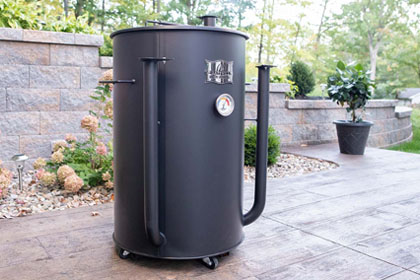 Gateway Drum Smokers 55 Gallon Charcoal BBQ Smoker
Logo Plate
Three cooking levels
One plated-steel cooking grate (22")
ARemovable, high-capacity fire basket
Lid hook inside grill lid
Fixed, center-mounted 3" Custom Dial Thermometer 50° – 500°F
Desgined to maximize flavor, moisture, and tenderness of your barbecue
Air adjusting exhaust pipes
Designed fully assembled and arrives with user guide included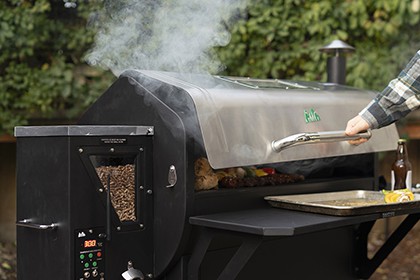 Green Mountain Grills
Unique combustion system for steady temperatures
Adjustable Digital Controller
Microprocessor-controlled electric auger motors, 5200 pellets and a fan-forced gas system
Even heat distribution, temperature control, amazingly long burn times for authentic smokey flavor
Temperature range of 250°F to 500°F
Convenient temperature display, a battery-powered spark ignition system, and an efficient wood-burning furnace
What is a BBQ Smoker
A BBQ Smoker is a device that cooks food using indirect heat. Heat and smoke are kept inside the smoker and travel over meat or other food. This method allows for long, slow cooking without burning the outside of the food. A typical smoker can maintain a low temperature of around 225 degrees Fahrenheit (107 degrees Celsius).
Various foods can be smoked, including sausages, fish, briskets, ribs, poultry, and many vegetables like onions, potatoes, and peaches.
BBQ smokers are a crucial part of the outdoor barbecue experience no matter the season. They are equally important for those who cook outdoors year-round and those who want to replicate their favorite restaurant meals at home
What to look for When Buying a Smoker
A BBQ smoker is an investment, so you need to make sure you've chosen the right one. But what makes a good smoker? Here are four things to consider before buying:
Price
As with any other type of appliance, the cost of your smoker will depend on its size. Smaller smokers that can fit in your backyard start around $100, while larger versions that can feed a crowd can cost several thousand dollars.
Longevity
A good BBQ smoker should last you for many years, so it's essential to make sure it's made from durable materials like steel and cast iron. The higher the quality of the material, the longer the grill will last you.
Usability
You want your BBQ smoker to be easy to use and clean since owning one is like having a mini-business at home. Look for features like side tables and handles that allow you to move your smoker quickly when not in use.
Cooking Capacity
If you enjoy small dinners or barbecues for two or three people, a smaller model might be okay. However, if you enjoy large parties and crowds, look for larger models that can accommodate more food for everyone.
Types of BBQ Smokers
The first thing you need to do is decide what kind of smoker you want and which will meet all your barbecuing needs. There are many different types such as: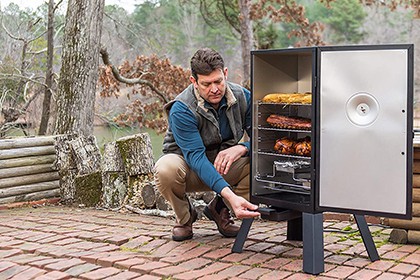 Electric Smoker
These units can reach very high temperatures and are used mainly for smoking your favorite meats quickly over short periods. Since heat is generated electrically, it comes directly from the heating element and is distributed evenly throughout the chamber by convection. This allows you to cook meat faster.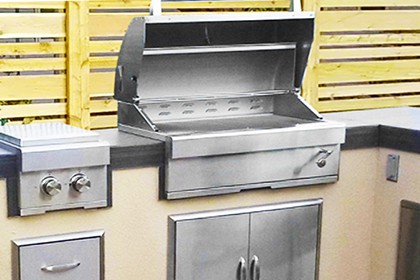 Charcoal Smoker
Charcoal smokers are among the most famous smokers used in commercial and home use. While they are usually smaller than other types of smokers, they are just as capable of producing a juicy, delicious meal. Charcoal smokers use charcoal to create direct heat, which can be regulated by adjusting air vents.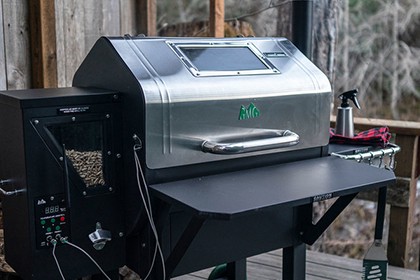 Pellet Smoker
Because many people want an all-in-one solution to their smoking needs, pellet smokers are extremely popular. They are also comparatively high-tech. Their design makes them as much like an oven as a smoker. A pellet smoker is not cheap, but it's a worthy investment if you want to get the most out of your BBQ.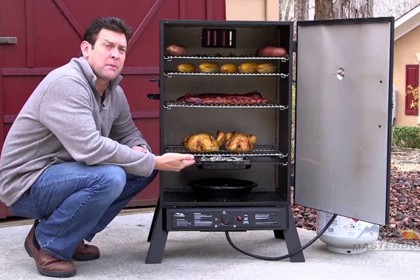 Gas Smoker
The most common grill for homes and restaurants, choose from a wide range of sizes, such as small as one cubic foot to as big as 300 cubic feet or more. It is fueled by propane or natural gas, making it easier to regulate temperature control. It can also be easily transported because they are built on wheels.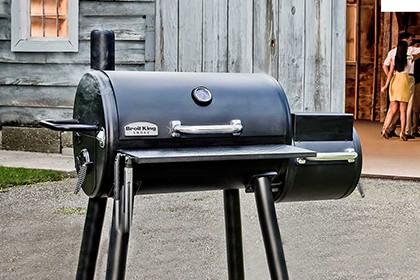 Offset Smoker
Offset smokers can be used for smoking, grilling, and barbecuing at low temperatures and high heat for searing and quick cooking times. Their barrel-shaped design allows the smoke to cook food from two different directions, making it very efficient in producing tender, juicy meats with great flavor layers.
Kamado Smoker
With superior heat retention and durable ceramic construction, Kamado Grills are known to be one of the most popular bbq smokers out there. Combined with fuel efficiency and high moisture retention, a kamado grill is a great choice to go with if you are looking for versatility and enhanced flavors in your smoking game.
Each one has its pros and cons, but we'll start by outlining some of their similarities.
They all cook with indirect heat
No matter what kind of smoker you pick, you don't directly cook food with fire
They all require some fuel source- charcoal is the cheapest way to go
They all produce delicious food - there's no such thing as a bad meal cooked in a smoker
They all take time and practice to learn how to use without burning yourself or setting your house on fire!
To help you choose, we have included all relevant information that you need to know about each type of smoker. This will give you a good idea of what it is like to use every kind of smoker and which one will suit your needs best.