Jason Glover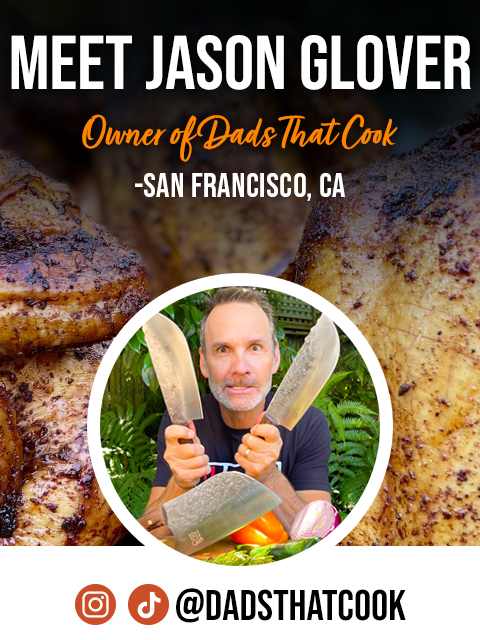 Who is Jason Glover?
Proud father and inspired griller, Jason Glover of @DadsThatCook is on a mission to create incredible meals with fathers that love to cook! After leaving his job in video production and the tech world, Glover took his passion for cooking meals that bring happiness to his family to the world outside. Inspired to bring together other dads who enjoy cooking for their family, Glover created a community for like-minded fathers to share all their favorite meals, heartwarming stories, and support each other through fatherhood and life. From his kitchen to other dads' barbecue grill, Jason Glover is ready to travel the country and world to share amazing family recipes and full-belly laughs with everyone!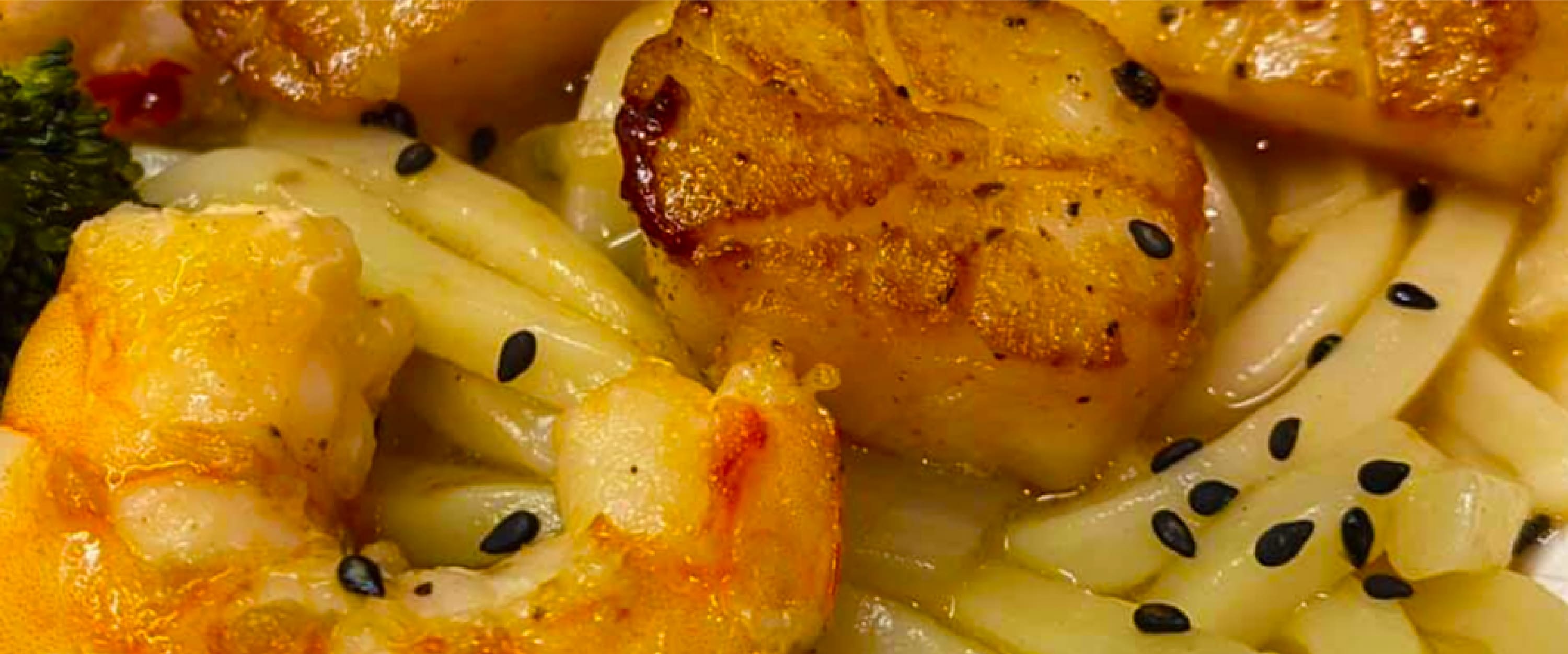 Meet Jason Glover
What got you interested in barbecuing?
Jason: What got me into barbecuing was ultimately my family. As a family, we spend a lot of time outdoors – camping, in our RV, in our backyard – and wanted to eat outside plus entertain. Grilling became a natural part of the outdoor experience!
Who inspired you to get into barbecuing?
Jason: My fellow dads! Other dads like me were who inspired me to get into barbecuing! When I started Dads That Cook, I began to grill a lot with other dads who demonstrated their recipes. I knew I wanted to share those recipes with my family and start creating my own BBQ dishes.
What are some of your culinary influences?
Jason: Some of my culinary influences were my mom, my grandmother, the original PBS chefs on television, and now fellow dads – those professionally trained and all the home chefs out there too.
What inspired you to share your BBQ through social media?
Jason: BBQ is natural for all the dads out there. My focus for my social media is all about inspiring dads to make great food for their families. BBQ is a big part of how we can bring our family to the table and make them really happy.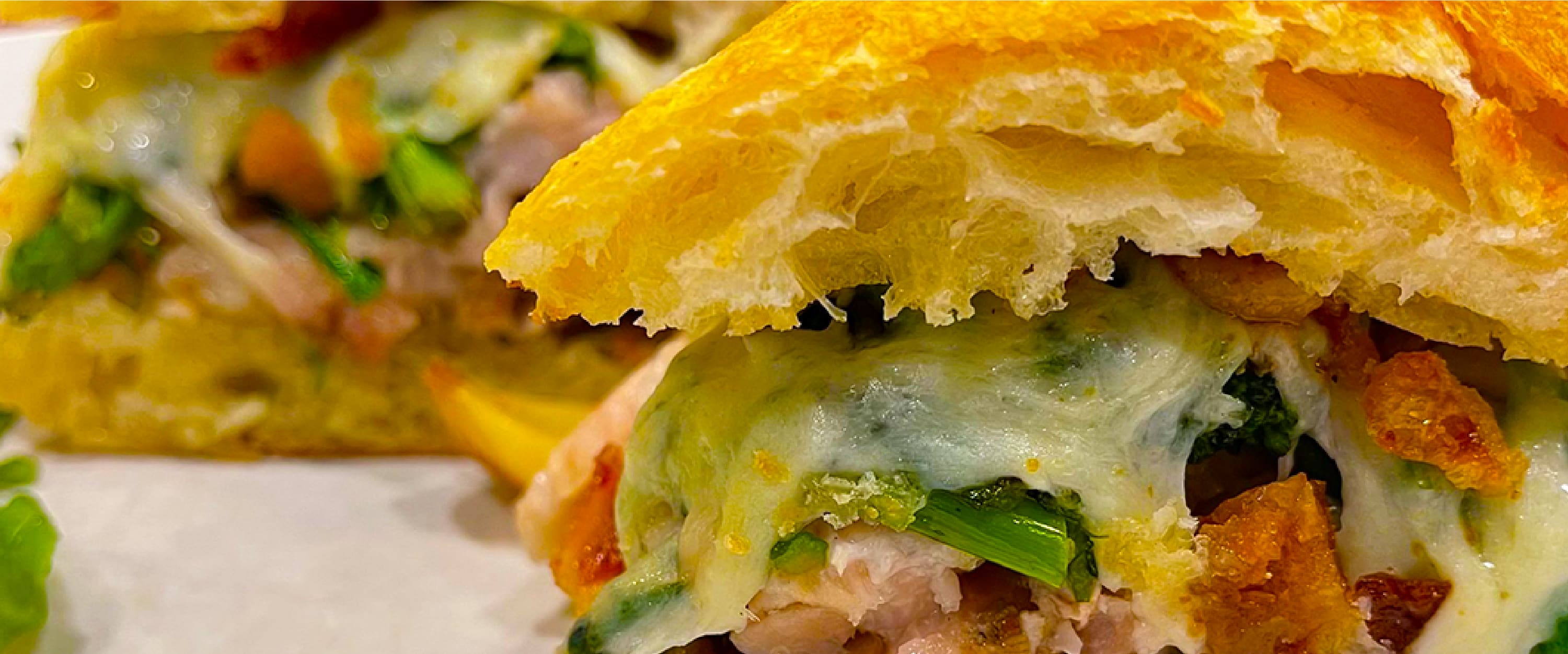 What do you hope people get out of the Dads That Cook YouTube series?
Jason: I hope what people get out of my Dads That Cook Youtube series is an inspiration to cook. Inspiration to make crazy good food because great food is what brings a family together to gather around the table and laugh, tell stories, and bond.
Who are some of your grilling heroes?
Jason: My grilling heroes are the dads out there slaying it on the Q. Some of the guys I've had on Dads That Cook are champions on the grill – for example… Jason Ganahl, Matt Frampton, Jonathan Jones, and Jody Flanagan.
What are your best BBQ memories? What is the funniest?
Jason: One of the best memories is inviting four different families over to our backyard for Easter and I grilled a feast of favorites that everyone loved.

Can you tell us the most daring thing you've ever done while barbecuing?
Jason: One of the most daring things I can remember ever doing on the grill was trying out a new creation for a big group of family and friends. Fortunately, it was a success!
What is the biggest lesson you've ever learned from barbecuing?
Jason: The biggest lesson that barbequing ever taught me was how it's easy to create lasting memories with great barbecuing and family and friends enjoying a fantastic meal together.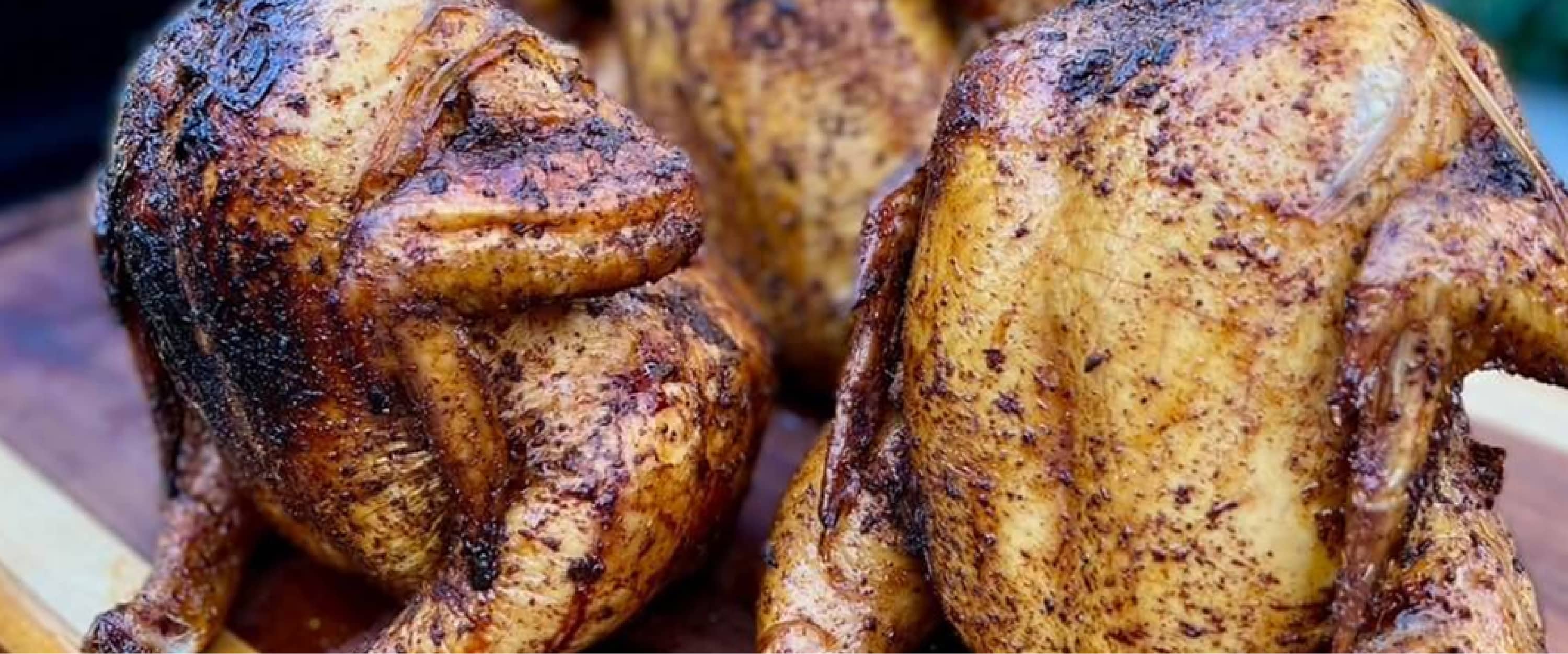 What are some of your favorite things to grill?
Jason: You name it! Fruit – especially pears and peaches during the summer. Love a big cowboy steak and lamb chops. Also, cauliflower and eggplant are the best veggies to grill. And don't forget the oysters!
If you had your own show, which celebrities would you bring on and why?
Jason: I love to laugh so it is always my desire to have comedic celebrity dads on my cooking show – Dads That Cook. Guys like Will Farrell, Justin Timberlake, Freddie Prinz Jr., Michael Bublé, Bradley Cooper, and Snoop Dog.
When you're not grilling, what are some of your favorite BBQ joints to go to?
Jason: Some of my favorite joints to go to when I'm not grilling are any joints in Nashville and Texas.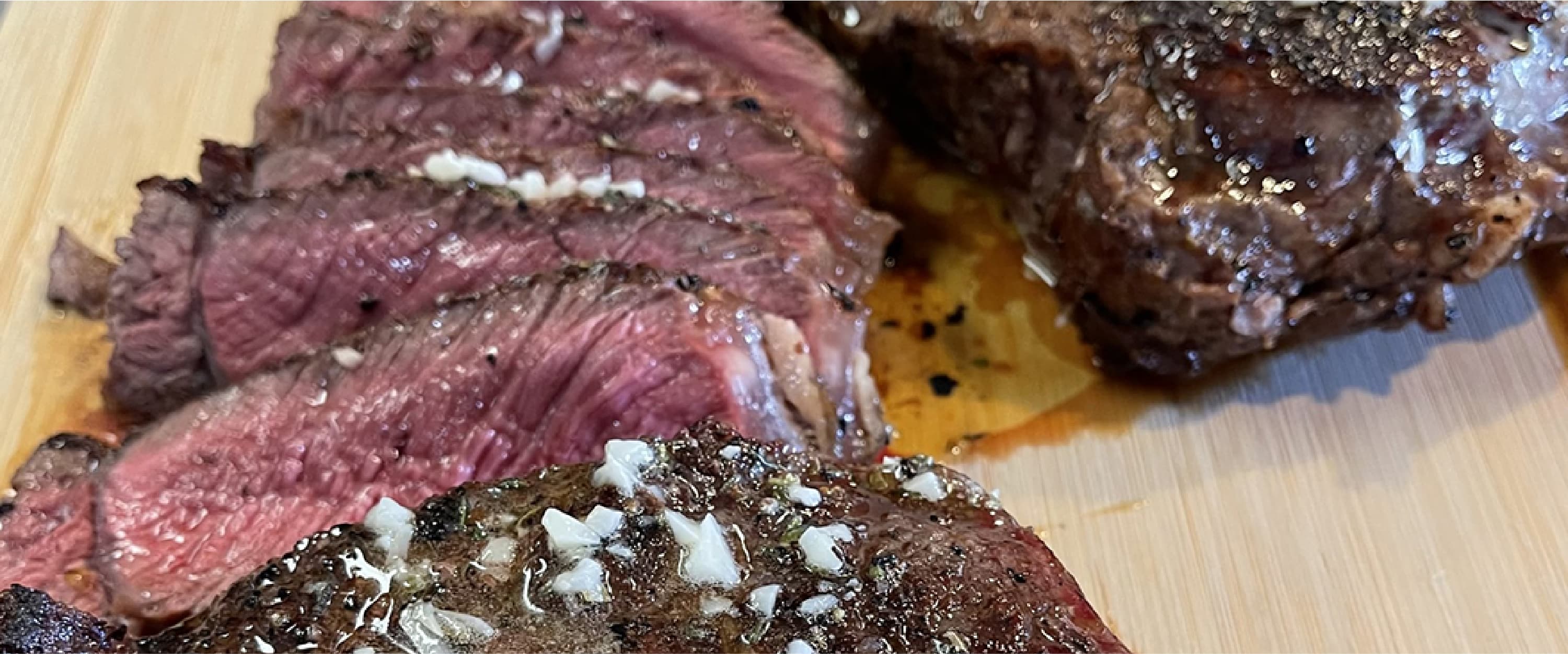 What two items would you take with you if you were shipwrecked on a deserted island where all your food and water needs were taken care of?
Jason: I'd take my wife and son if I was shipwrecked on a deserted island, with no hesitation.
If you could choose one song to play every time you walked into a room for the rest of your life, what song would you choose and why?
Jason: Highway Tune by Greta Van Fleet is that song I'd love to play every time I walked into a room.
What's next on the horizon for DadsThatCook?
Jason: We are launching our Dads That Cook Kitchen Beast Kit in time for a perfect Father's Day gift! The Kitchen Beast Kit includes three Dads That Cook Ultimate Knives (Chef Knife, Cleaver, and Boning Knife) plus our Dads That Cook Instant Read Thermometer.