About Barbeques Galore
Our Story
A Simple Love for Barbecuing
Established in the United States in 1980, Barbeques Galore began its story with a simple love for barbecuing and a desire to share that passion for the grill with everyone. Starting as a humble brick-and-mortar store, we quickly grew larger and larger, expanding our reach throughout California, Nevada, Arizona, Texas, and anywhere the sun shines bright and outdoor living is a year-round indulgence. Before we knew it, Barbeques Galore became the nation's largest specialty retailer of grills and outdoor living products. Yet, despite our growth, we continued to fulfill our original promise: to provide our community with the best quality outdoor cooking and living products.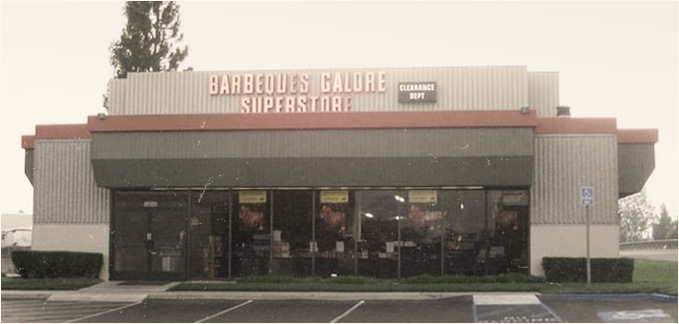 Barbeques Galore - Santa Fe Springs, CA

Why Barbeques Galore?
For Every Griller
Ever since Barbeques Galore opened our doors, we've always kept true to our purpose of providing quality, authentic outdoor and living products to every griller at heart. No matter how the marketplace changes over the years, our core pillars of providing top-notch quality and authenticity will never change. This driving principle goes beyond carrying only the top grill manufacturers, we also carry a large selection of fireplace gas logs, outdoor heaters, and compatible accessories. Additionally, we also manufacture and retail our own private-label grills and products, such as the worldwide best-selling Turbo and Grand Turbo gas grills.
Our Promise
Quality grills to gather around
Barbeques Galore was founded on the belief that everyone deserves to make wonderful memories around great tasting food. From product quality and construction to customer service, we've set the bar for industry excellence and stands by our promise to create the best barbecuing experience for you and your family. No matter how large we grow, we will remain rooted in our values of quality and authenticity, and commitment to our partners, customers, and community.