Broilmaster Grills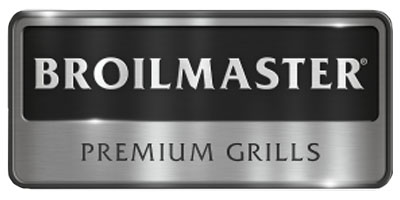 Since 1966, grilling enthusiasts have trusted Broilmaster for exceptional performance, durability, and unmatched support. Backed by quality and support, Broilmaster owners grill on their Broilmaster for decades and pass them on to the next generation. Historically, Broilmaster's cast-aluminum grill head featured a deep bottom casting that allowed more uniform temperature across the cooking grid. The original Broilmaster G-1000 also featured the now legendary Bow Tie Burner, known for even heat distribution. Variations of both can be found on most modern Broilmaster grills. Throughout the years Broilmaster expanded the cast-aluminum offerings to include a full line up of gas, infrared, and charcoal grills. Each Broilmaster grill incorporates a variety of features such as multi-level cooking grids, retract-a-rack, separate burner controls, stainless steel griddles, and the patented Smoker Shutter.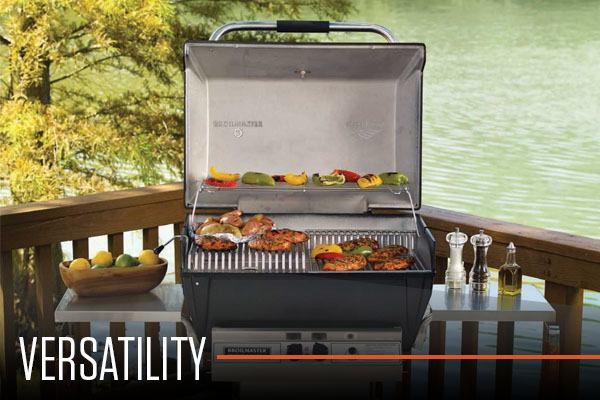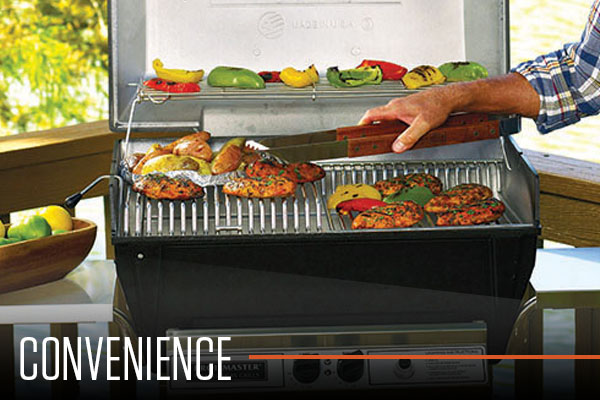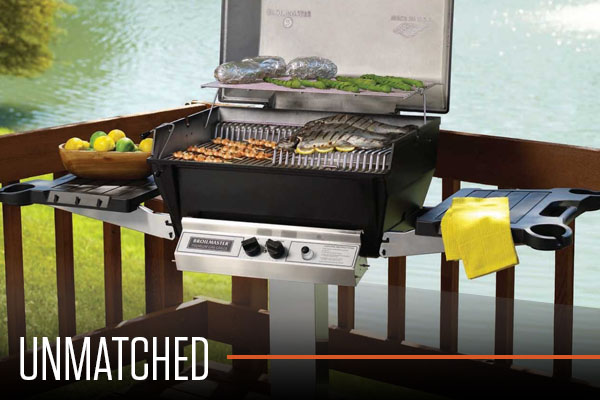 Broilmaster Grills
Broilmaster Stainless gas grills combine the distinctive features of an original Broilmaster with a sleek, contemporary design. The versatile multi-level cooking grids, retract-a-rack, and timeless Bow Tie Burner live on in this new generation of stainless steel grills. With the combination of versatile cooking capabilities, convenient features, and unmatched customer service, a Broilmaster grill is truly the grill of a lifetime.
Shop Broilmaster Grills
Broilmaster 26-In.
The Broilmaster Stainless BSG262 gas grill arrives fully equipped with an array of built-in characteristics, delivering both ease and flexibility. With two Bow Tie burners, each generating 18,000 BTUs, and a cooking area of up to 540 square inches, it presents numerous cooking possibilities ideal for smaller gatherings.
Shop Broilmaster 26-In. Grill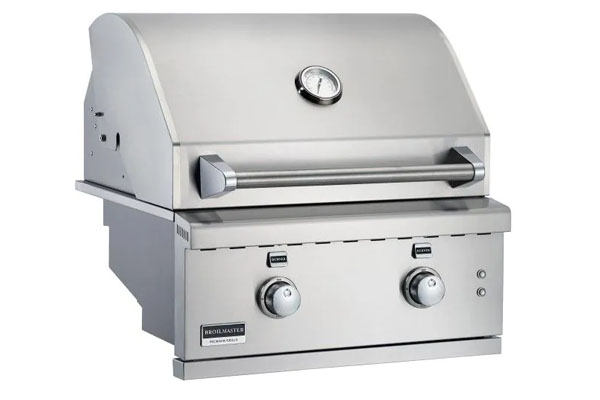 Broilmaster 34-In.
The Broilmaster Stainless BSG343 gas grill comes with a comprehensive set of standard features, delivering convenience and flexibility. It boasts three Bow Tie burners, generating 18,000 BTUs each, along with a cooking area that spans up to 726 square inches. This combination ensures a vast array of cooking choices suitable for gatherings of any scale.
Shop Broilmaster 34-In
Broilmaster 42-In.
The Broilmaster Stainless BSG424 gas grill comes fully loaded with a variety of standard features, offering both convenience and versatility. Four Bow Tie burners (18,000 BTUs each) and up to 918 square inches of cooking area provide a variety of cooking options for any size crowd.
Shop Broilmaster 42-In. Grill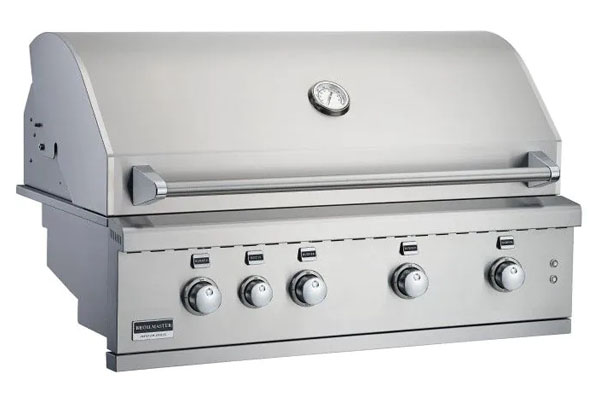 Professional Grill Features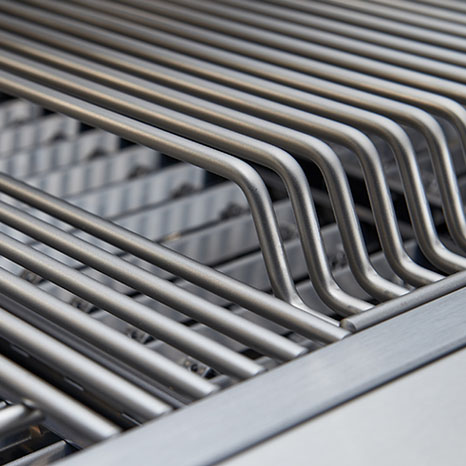 MULTI-LEVEL COOKING GRIDS
Provide Control Over Food Distance to the Flame.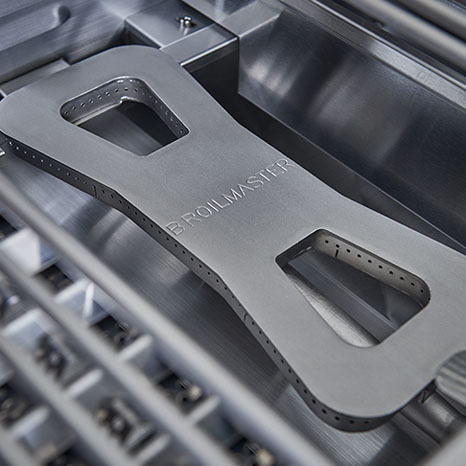 TWO BOW TIE BURNERS
Evenly Distributes Heat Across Entire Cooking Area – 18,000 BTUs Each.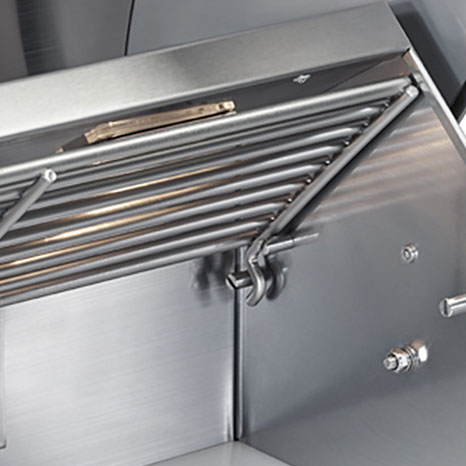 RETRACT-A-PACK
Provides More Cooking Space and Easily Moves When Not In Use.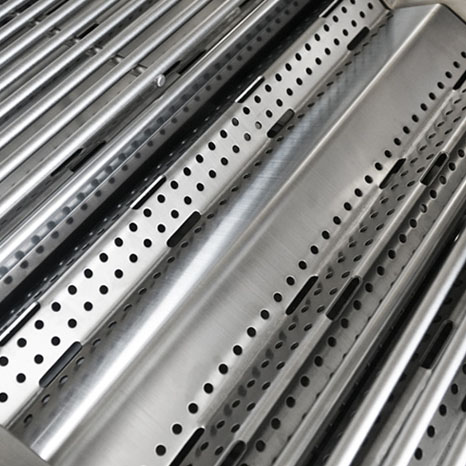 FLARE CONTROL VAPORIZERS
Moves Drippings Away From Burner And Into Drip Tray To Prevent Flare-Ups.
CONTROL KNOB LIGHTS
Lights Up The Knobs When Turned On.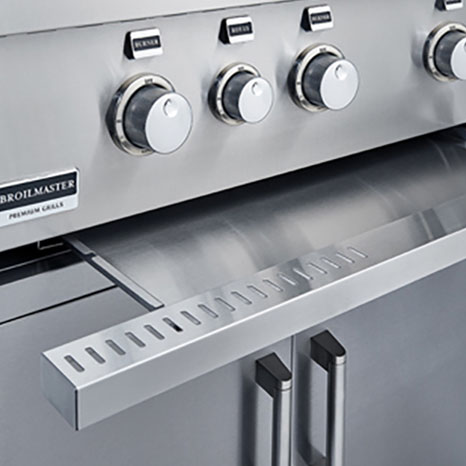 EASY SLIDE DRIP TRAY
Collects Drippings and Easily Slides Out For Cleaning.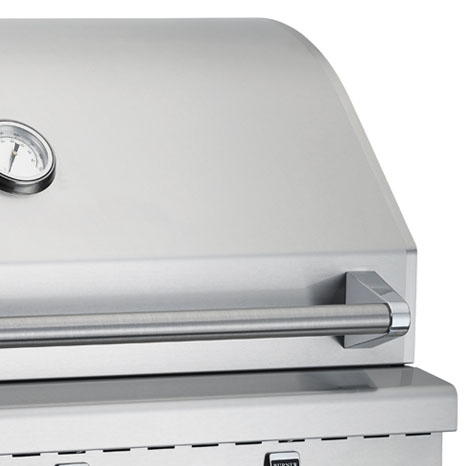 DOUBLE LINED EASY OPEN LID
Double Lining Keeps More Heat Inside The Grill.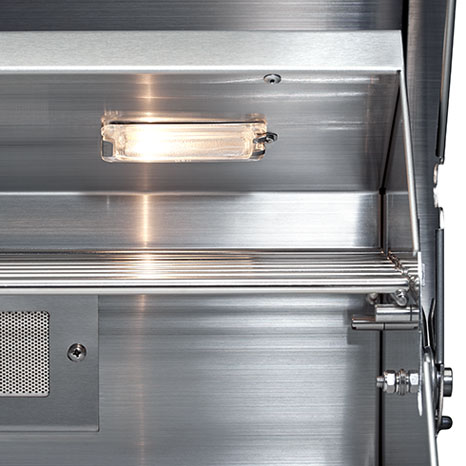 INTERIOR COOKING LIGHTS
Illuminate The Cooking Area For Dark Conditions.
---