Mexican Elote with Asian Twist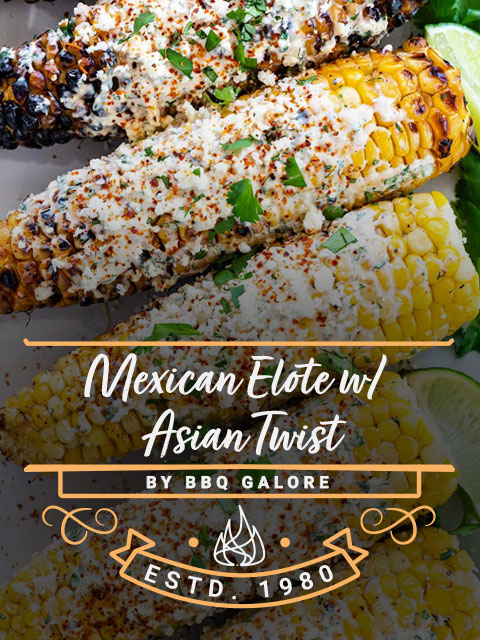 If you are a lover of the classic Mexican elote, then you will love this Mexican elote recipe with an Asian twist! Loaded with creamy queso blanco and zesty lime with a hint of roasted seaweed, this fun and refreshing recipe will be a hit with everyone!
Ingredients for Mexican Elote
5 Ears of Corns
4 oz. Queso Blanco
¼ cup Mayonaise
⅓ cup Sour Cream
1-2 cloves Garlic (Pressed or Minced)
1½ Tbsp Lemon Juice
½ Tbsp Orange Juice
¼ cups Cilantro
¼ tsp Cayanne Pepper
1-2 leaves Roasted seaweed paper
2-3 limes
1 cup Cotija cheese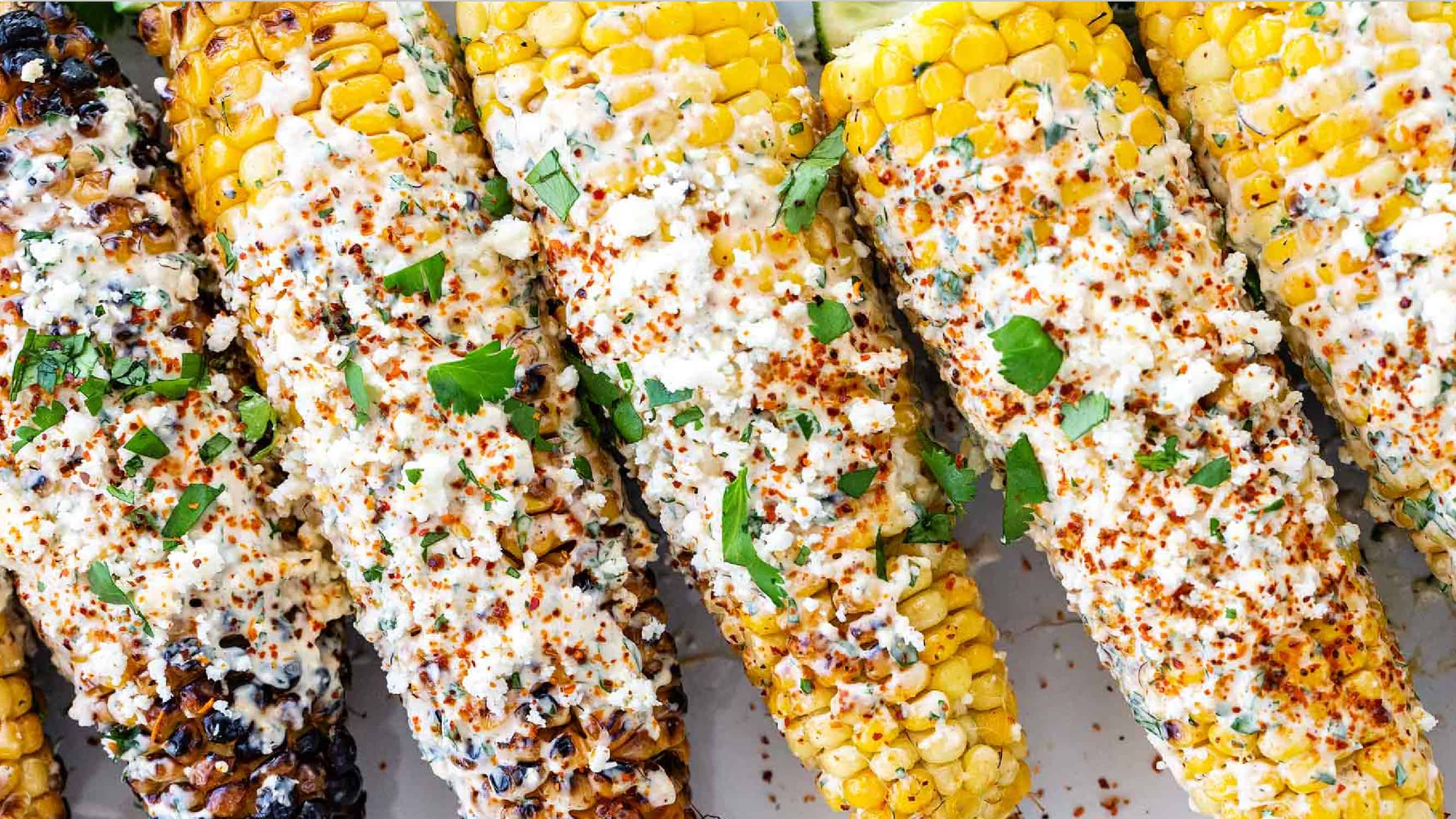 Instructions
Add Queso Blanco Cheese 4 oz to a process blender. Pulse 5 to 6 times until smoothly blended.
Add 1/4 cup Mayonnaise to Blender
Add 1/3 cup Sour Cream to Blender
Add 1 Clove Garlic to Blender
Add 1 1/2 Tbsp Lemon Juice to Blender
Add 1/2 tbsp Orange Juice to Blender
Add 1/4 cup Cilantro to Blender. Mix and blend until fully smooth.
Add a dash of Red Pepper Flakes to Blender
Grill the corn for 8 min
Evenly coat the grilled corn in queso mix
Add a dash of Red Cayanne Pepper
Add a sprinkle of Roasted Seaweed to the corn
Add a sprinkle of lime Juice to the corn
Add a sprinkle of Cojita Cheese to the corn
Enjoy!