Twin Eagles Grills



Since founding Twin Eagles, Dante Cantal, natural-born inventor, passionate visionary of the grill and founder of Twin Eagles and his elite team of designers, engineers and craftspeople continue to evolve and perfect the exquisite handcrafted design and advanced grilling technology that make Twin Eagles a leader in fine outdoor kitchen equipment today.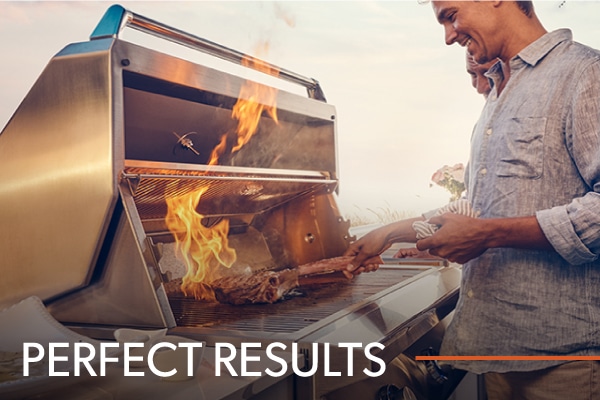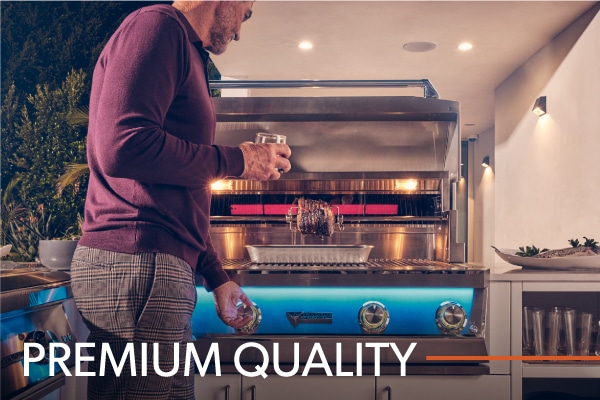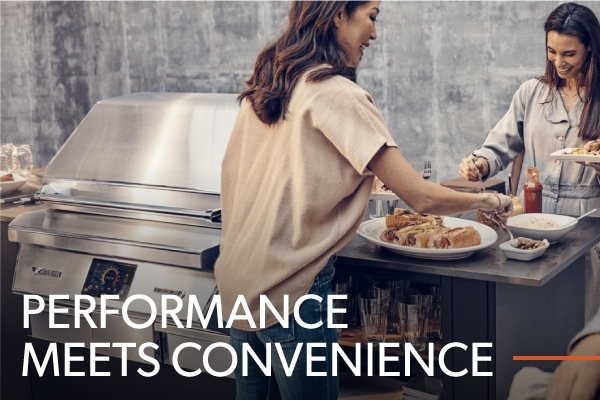 Twin Eagles Grills
Grilling performance. Culinary perfection. It all comes together in our sleek, gorgeous grilling machines. Each grill features our innovatively engineered five-component system, designed for the ultimate grilling synergy.
Shop Twin Eagles Grills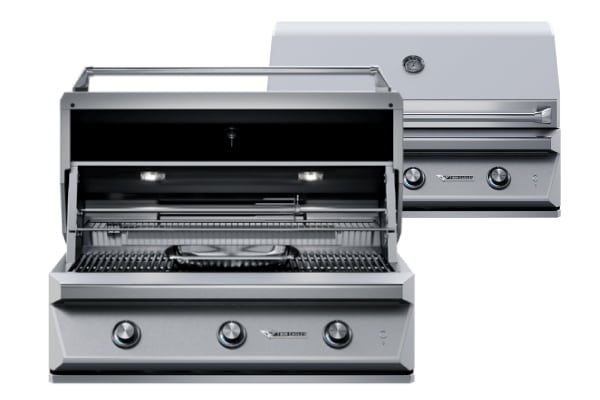 Twin Eagles C Series
Available in 30", 36", 42" & 54"
This spacious outdoor grill makes it simple to prepare a feast for your friends and family. Cook all of your meats and vegetables at once using the zone dividers, which allow you to regulate different temperatures. Preparing high-quality meat is made easy by the thoughtfully curated features installed throughout the grill. Everything you need is at your fingertips.
Shop Twin Eagles C Series Grills
Twin Eagles C Series Grill Features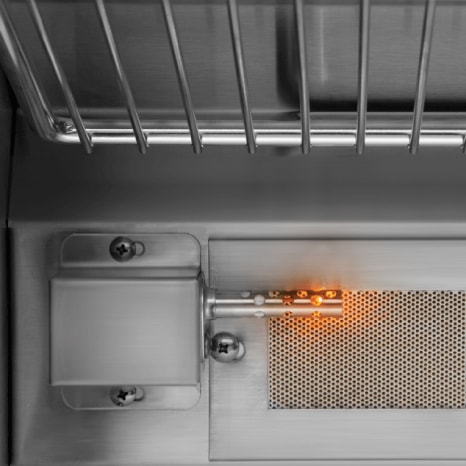 Hot Surface Ignition
Getting started is quick and easy. Just push in the burner or rotisseries control knob.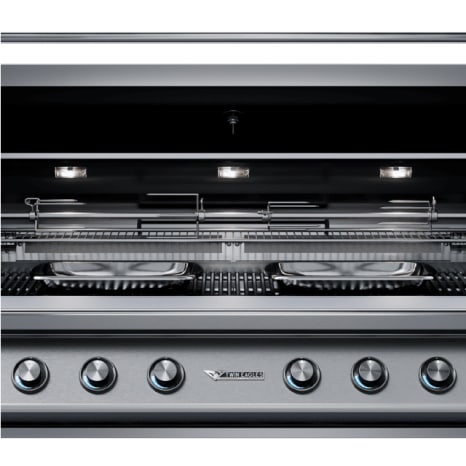 Integrated Rotisserie
Grill, smoke, or cook your food rotisserie-style, all with one grill.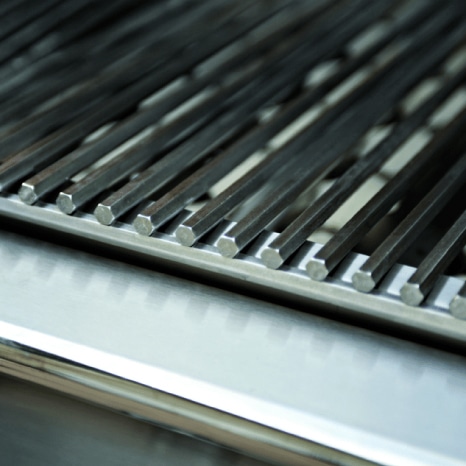 Hexagonal Grates
Heavy duty electro-polished grates provide incredible surface contact for perfect grilling results.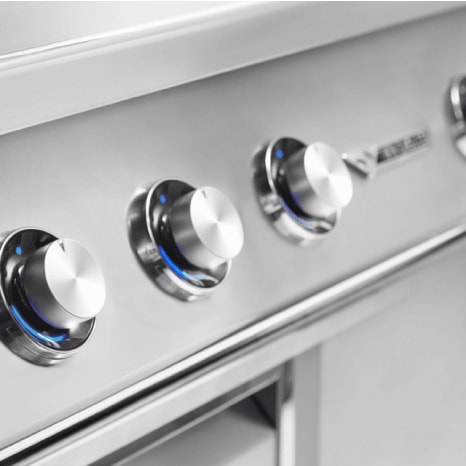 Illuminated Knobs
Individual knob illumination provides precision control and quick assurance when grilling.
Additional C Series Grill Features:
High-quality ceramic briquettes distribute radiant heat quickly and evenly to the cooking surface resulting in consistent grilling
Grilling zones make it easy to cook multiple foods at different temperatures or grill one or two items efficiently and effectively with only one burner operating
Hexagonal grates made of ⅜ inch stainless steel rods help food cook more evenly and result in deep, dark, restaurant-style sear marks
Grilling at night is simplified by the interior lights that illuminate with the hood-activated light switch
Built-in rotisserie system provides consistent and uniform rotation of your meat, resulting in an exceptionally savory flavor
Easy-to-open hood assist system makes it easy to open the lid even when juggling plates of food
---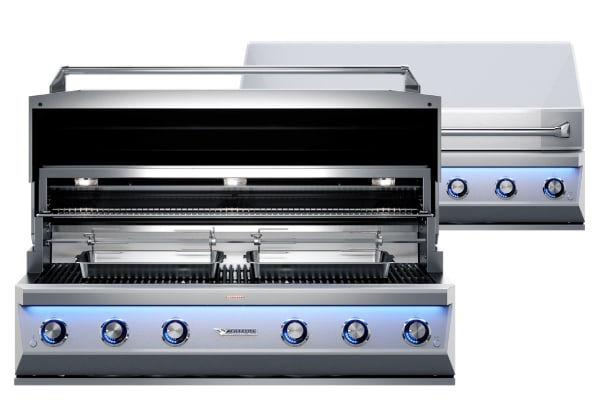 Twin Eagles Eagle One
Available in 42" & 54"
The Eagle One Super Premium Grill features exceptional design and exclusive features. It merges sleek style with straightforward details, resulting in all-around elegance. Every detail enhances your cooking experience. Chef-grade hexagonal grates produce ideal food to surface contact, while an LED above each burner knob lets you know as the burner reaches warm, hot, and searing temperatures.
Shop Twin Eagles Eagle One Grills
Twin Eagles Eagle One Grill Features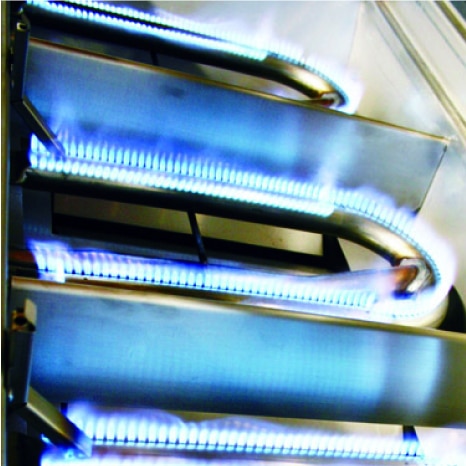 25,000 BTU Burners
High intensity heat seals in natural flavors and juices ensuring perfect results.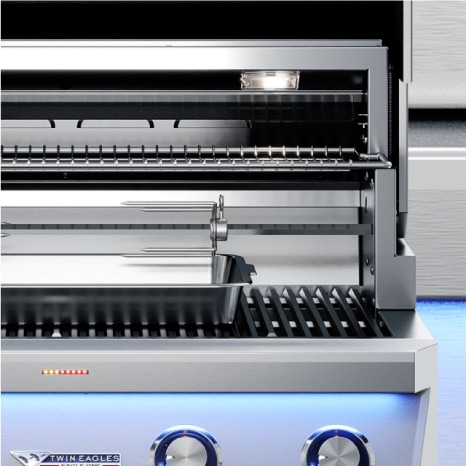 Hidden Rotisserie System
A perfect roast every time thanks to consistent rotation and distance.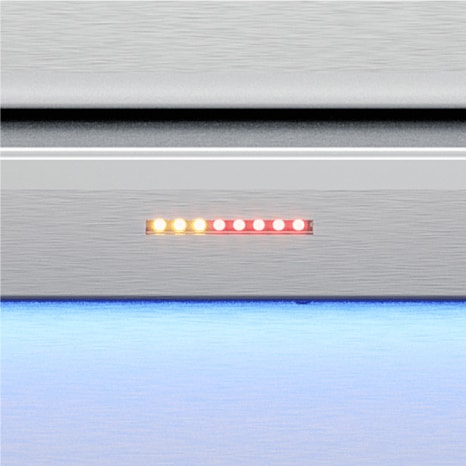 TempTrack Illumination
Quickly know when your grill is ready to sear or cool enough to close after use.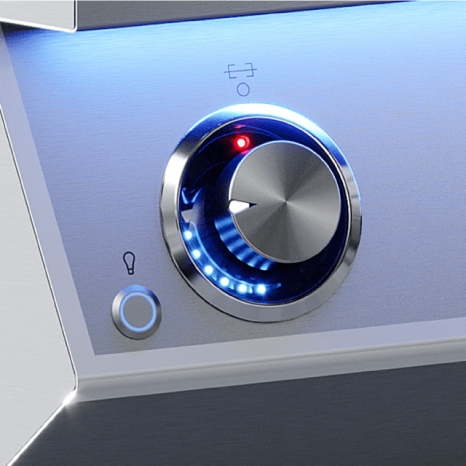 Exact Control Illumination
Stay notified as each burner reaches warm, hot, and searing thanks to an LED.
Additional Eagle One Grill Features:
Always know just how hot the burner is with the exact control illumination
TempTrack illumination shares the overall grill temperature
Chef grade hexagonal grates cook food more evenly
Ambient illumination accentuates the premium stainless steel
Zone grills allow you to cook different foods at different temperatures simultaneously
Hot surface ignition is reliable when lighting your grill
High-quality ceramic briquettes distribute radiant heat quickly and evenly to the cooking surface
---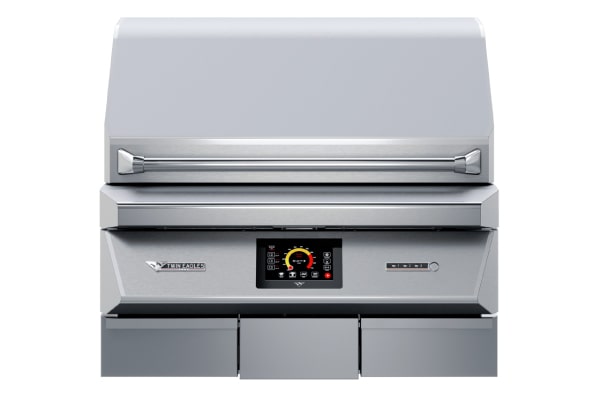 Twin Eagles Pellet Grill
Available in 36"
A wood fired grill combines the ultimate in performance and convenience, setting the standard for premium pellet grills. Accurate and versatile temperatures from 140º to 725º. Bake, Grill, Sear & Rotisserie Cooking features deliver amazing results at the push of a button.
Shop Twin Eagles Pellet Grills
Twin Eagles Pellet Grill Features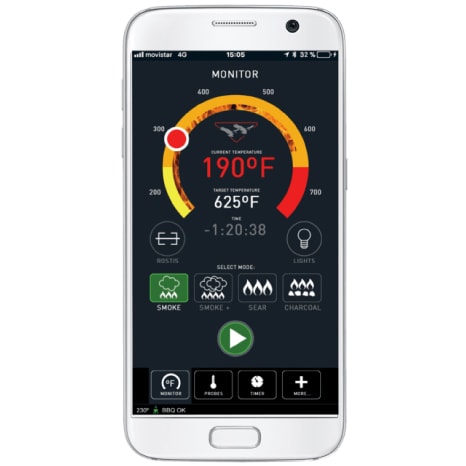 Wi-Fi Enabled
High intensity heat seals in natural flavors and juices ensuring perfect results.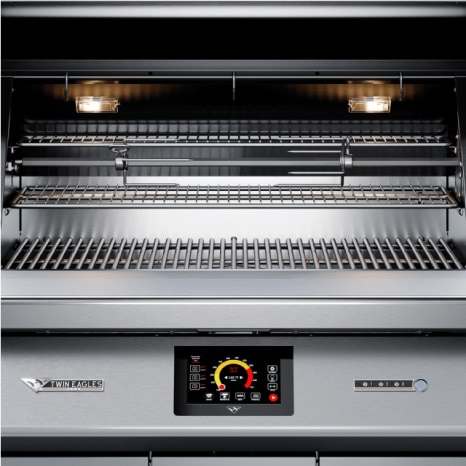 Touch Screen Control
Manually set a temperature or choose a preprogrammed food item. Just select and cook.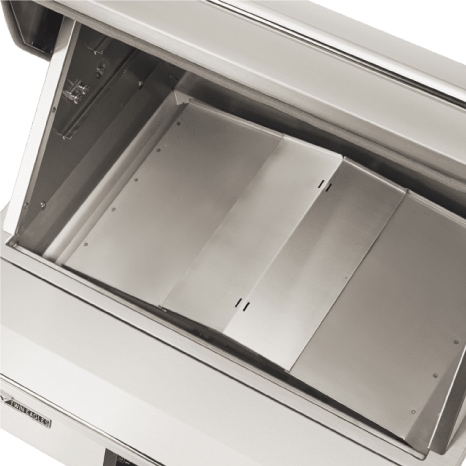 Thick Vaporizer Plate
Turn drippings into flavorful smoky vapors without worrying about flare-ups.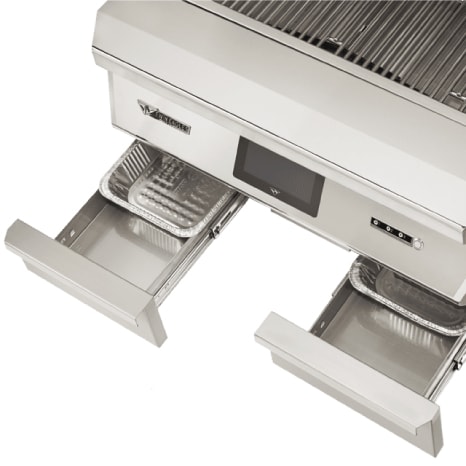 Two Drip Trays
Easy clean up and additional storage space where you need it most.
Additional Pellet Grill Features:
Weather-proof touchscreen offers manual and pre-programmed options
16 gauge stainless steel vaporizer plate promotes natural convection
3 temperature probes monitor food items and keep you updated on the grill control panel or app
Exclusive briquette tray helps finish foods with a quick sear
Easy access front load pellet hopper with 13 lbs. capacity allows you to quickly and conveniently check the pellet level and refill when necessary
Ability to include a direct heat insert for outstanding searing performance
3 stainless steel hookswith five positions allow you to suspend foods over the grill surface for even cooking and perfect flavor
---
Twin Eagles Islands & Components
Complete your ultimate outdoor kitchen with specialty cooking attachments to complement your grill. By selecting products specifically designed for unique outdoor cooking purposes you can tailor your setup to suit how you entertain.
---
Shop Top Twin Eagles Products
---