Lynx Grills


The world embraced the beautiful Lynx craftsmanship that earned a review as "the world's greatest grill." The Lynx proprietary welding technique helped ensure that corners were seamless, eliminating gaps where residues could collect and giving each piece a trademark gleam.Now outdoor kitchens have gained renown, and the Lynx catalog has grown. We still pride ourselves on the purity of our materials, the skills of our people, and the quality of every piece. We still want to share something special—we want you to have the Lynx Life.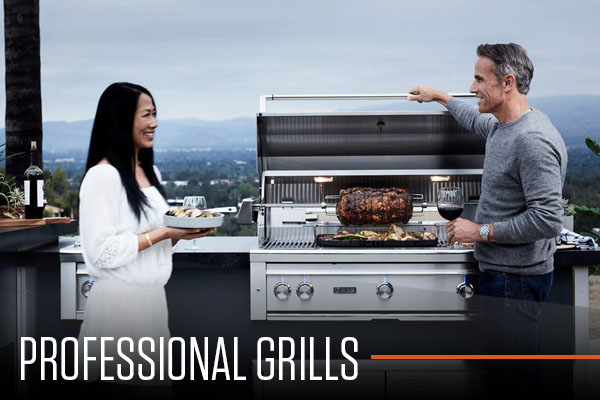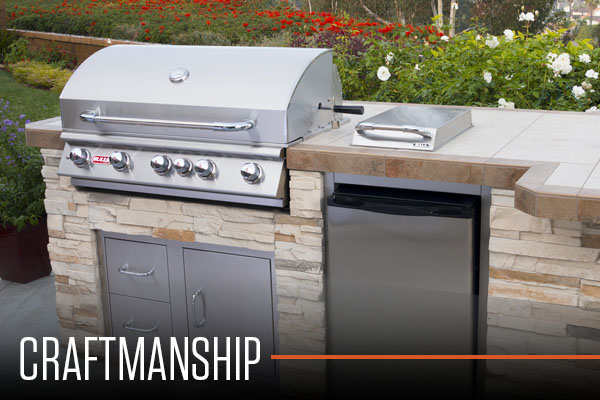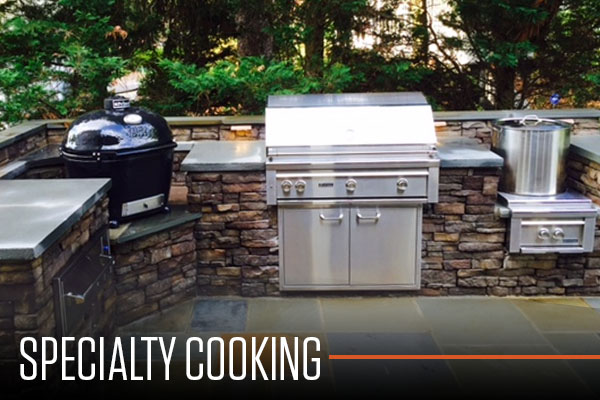 ---
Lynx Grills
With an outdoor kitchen, you'll always be ready for entertaining. Keep your food and drinks chilled, your dining essentials neatly stored and stylishly out of view. When all the elements to complete your outdoor dining picture are in order, you'll find that it's a space you want to spend your time—time and again.
Shop Lynx Grills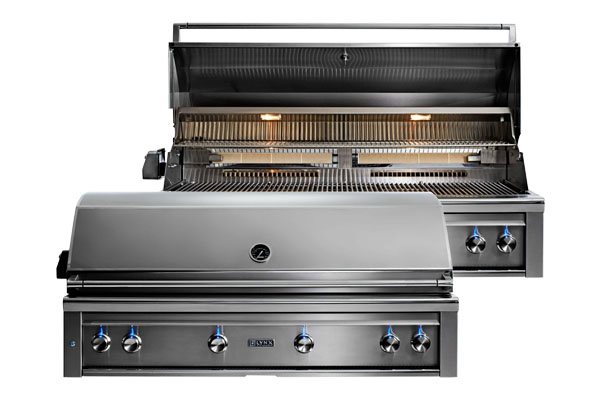 54" Lynx Professional Built-In Grill
Bring your outdoor grilling to new levels with the superior craftsmanship and innovative features found in this 54-inch natural gas BBQ grill from Lynx. The quality begins outside with gleaming, high-grade 304 stainless steel that is seamlessly welded to eliminate areas where grease and moisture can collect.
54" Lynx Professional Built-In Grill
54" Lynx Professional Freestanding Grill
Elevate your outdoor grilling experience to unprecedented heights with the exceptional artistry and cutting-edge innovations showcased in Lynx's 54-inch Freestanding grill. The craftsmanship excellence commences with the radiant and meticulously welded to eliminate any potential accumulation of grease or moisture.
54" Lynx Professional Freestanding Grill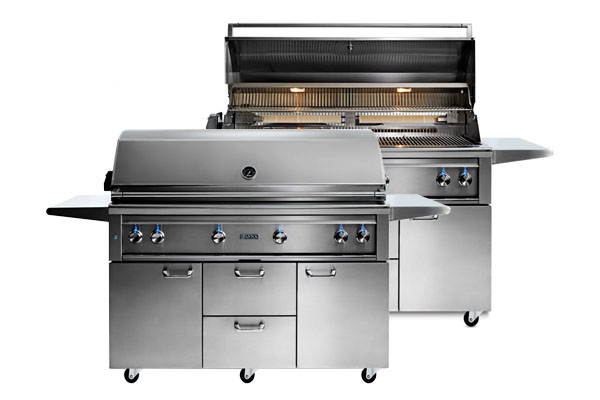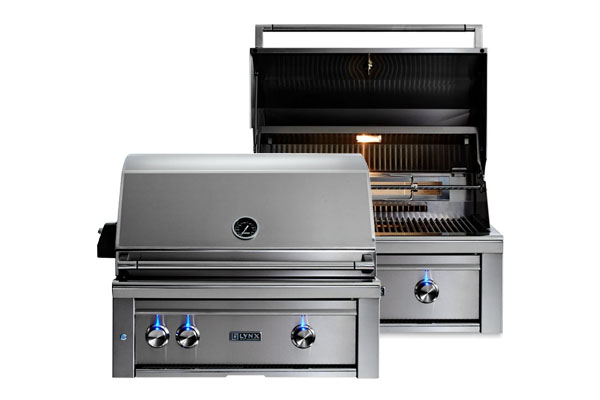 Lynx Professional Built-In
Available in 27", 30", 36", & 42"
Harnessing the impressive power of an Infrared Burner, along with the dynamic synergy of three Cast Ceramic Burners, this exceptional grill system delivers a staggering total of up to 98,000 BTU, ensuring an unparalleled level of heat and performance for your culinary endeavors.
Shop Lynx Professional Built-In
Lynx Professional Freestanding
Available in 27", 30", 36", & 42"
With its advanced Hot Surface Ignition system, this grill effortlessly and securely ignites the burners with remarkable speed and reliability. This cutting-edge ignition mechanism guarantees rapid and safe lighting, providing you with added peace of mind and convenience during every grilling session.
Shop Lynx Professional Freestanding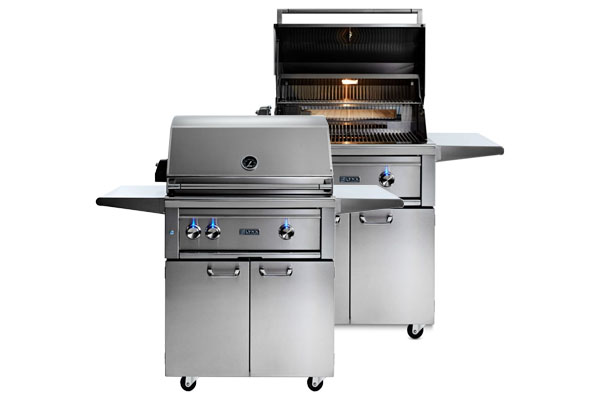 Professional Grill Features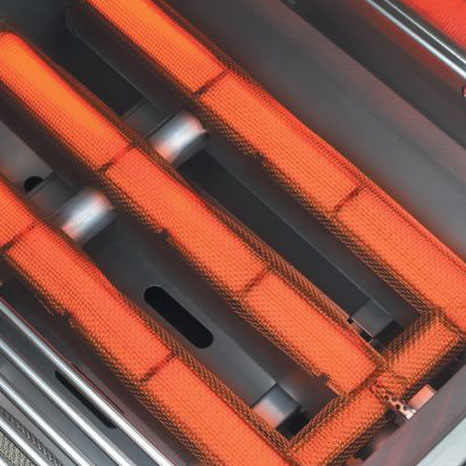 TRIDENT™ INFRARED BURNER
A Lynx Trident™ Infrared Burner directly heats the grate beneath your food with 23,000 BTUs of intensive heatWith temperature control that's instantaneous, ranging from 300˚-1000˚, it's the method employed by the world's leading chefs, and now it's in your grill.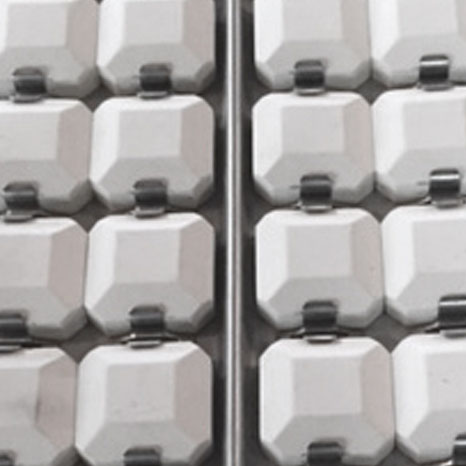 CERAMIC RADIANT BRIQUETTES
Charcoal briquettes can form a steady glow of heat beneath your food—but traditional gas grill burners can create irregular hot spots, forcing you to continually flip and move your food to achieve an even finish.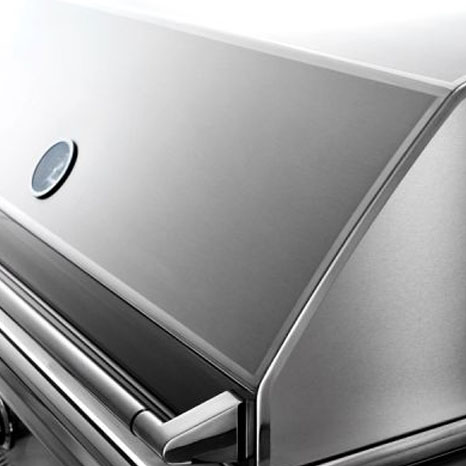 SEAMLESS WELDED CONSTRUCTION
A Lynx welder pauses to focus on an unwelded seam… then, with one swift and steady stroke, he sweeps his torch across the seam—like painting a perfect line—and an unbroken edge emerges.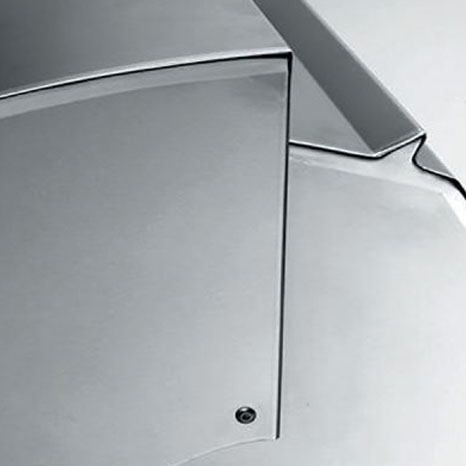 HEAT STABILIZING DESIGN
Lynx has found that these gusts can affect typical grills, entering through the vents. They create swirls of temperature change beneath the grill's hood, and subject tender cuisine to uneven cooking.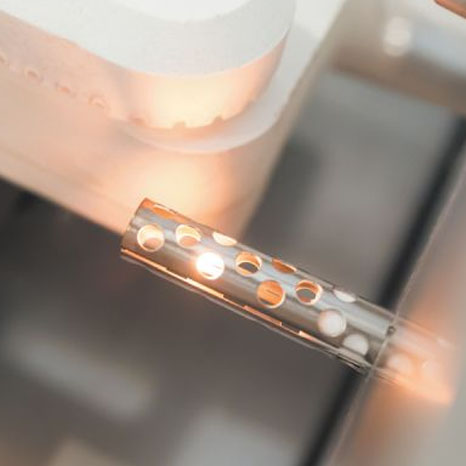 HOT SURFACE IGNITION
Hot Surface Ignition lights your grill with the push of a knob. It is weather-tested electronic ignition that simply works, every time, vaporizing the uncertainty and inconvenience of lighting traditional gas grills.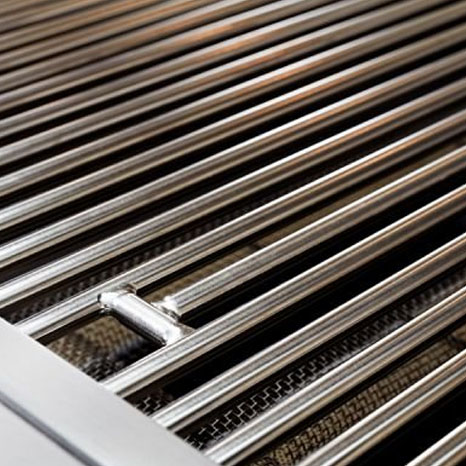 EXPANSIVE GRILLING SURFACE
It has space to move and relax, always has room for more, and never feels limited or confined. So, we built our grills with more space in mind, extending to more than 20 inches deep on most models.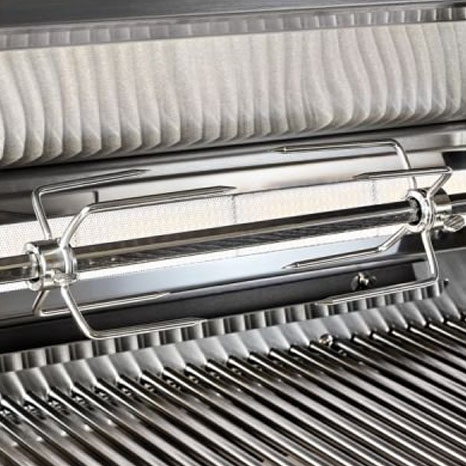 ROTISSERIE SYSTEM
There is no better way to carefully and evenly cook generous meats like whole chickens and roasts, or baskets of vegetables, chicken wings, and sides and you can carefully cook smaller dishes and sides while preparing a main,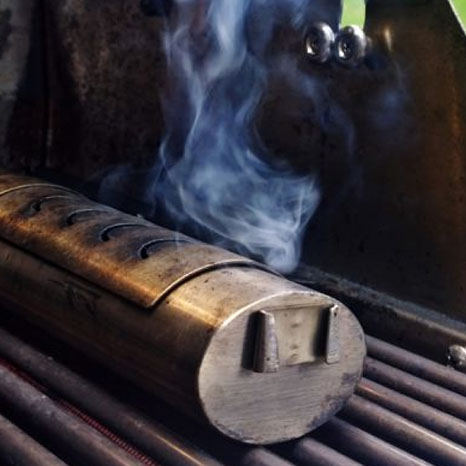 SMOKER BOX
When a meal has been cooked with seasoned wood smoke, it has a flavor that's like nothing else. It's something that must be experienced—a nuance of hickory, mesquite, pecan.
---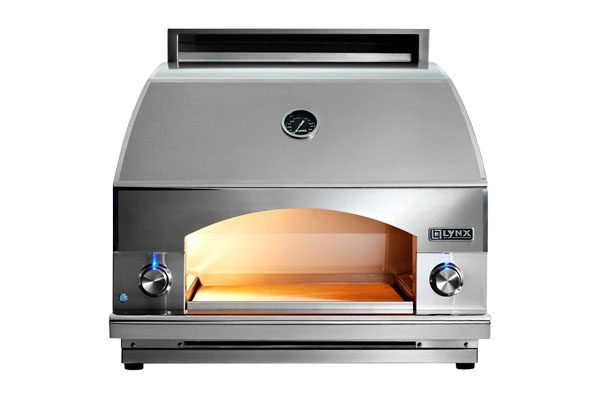 NAPOLI OUTDOOR OVEN™
Available as Built-in or Coutertop Models
Gourmands around the world recognize the full flavors and evenly baked finish that can only be summoned from a stone oven. The Lynx Napoli Oven is a passport to another realm of outdoor cuisine. It can elicit the aromas of a rustic apple cake, rosemary braised lamb shanks, or a basil pesto flatbread. Finish your grilled salmon's garlic sesame sauce into a shimmering glaze. The oven can be built into your kitchen or placed on a countertop or freestanding cart. The Napoli Oven is capable of baking at 700°F, and hides an authentic refractory mortar dome beneath its elegant exterior. Impressive in beauty and function, the Napoli will broaden your bill of fare.
Shop Napoli Ovens
NAPOLI OUTDOOR OVEN™ Features
Flexible capacity—400 square inches of cooking surface
Powerful performance—preheats to 700°F for authentic stone oven baking
Responsive adjustment—variable infrared heat
Flexible configuration—reversible top chimney vents toward the front or back
Stunning details—hand-polished mirrored edges
Beautiful illumination—backlit blue control knobs
Includes 12¼" x 20" Pizza Peel
Specially formulated concrete refractory interior dome and cooking surface
Powerful intensity—with a 40,000 BTU capacity
Careful convenience—cooking surface pulls forward for easy access to food
Secure enclosure—removable front door
Perfect clarity—includes interior lighting
30" W x 29'" H x 28.5" D
Available as Built-in or Coutertop Models
---
Lynx Professional Burner
And details are the specialty of Lynx Side Burners, with small sizes and flexible placements to perfectly capture your side dishes and toppings. Grill summer squash with oil and rosemary, melt a lemon butter sauce for your mahi-mahi, or warm a peanut curry sauce for your chicken. Even spectacular entrées can use an extra touch.
Lynx Professional Burner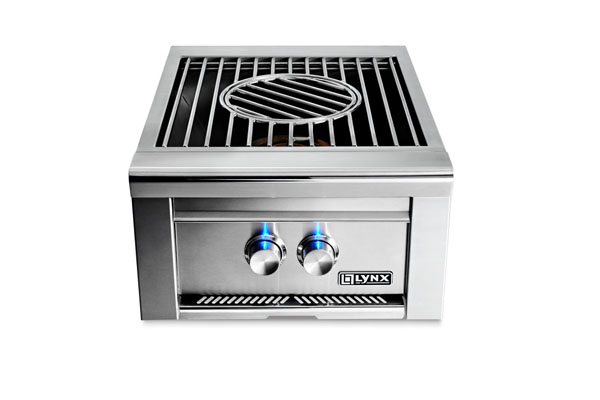 Lynx Professional Burner Features
Assured reliability—dual-ring red brass burner
Copious space—the large grate surface accommodates an oversized stockpot
Reliable speed—Hot Surface Ignition system lights burners quickly and safely
Comprehensive coverage—fully extendable drip pan
Versatile intensity—letting you select from 3,000 up to 47,000 BTU
Innovative options—removable center grate lets you use a commercial-style wok
Striking illumination—backlit blue control knobs
Beautiful coverage—removable stainless steel cover included
Available in LP or Natural Gas
---

Lynx Island Components & Accessories
To complement your Alfresco grill and complete your outdoor space, Alfresco offers a selection of side burners and power burners for tackling any task. Alfresco kitchen refrigeration keeps the guests refreshed with the same elegance and strength you expect from the Alfresco name. Getting the most out of your Alfresco grill can be as simple as having the right accessories on hand. Add some matching access doors and drawers to complete the look.
---