Gateway Drum Smokers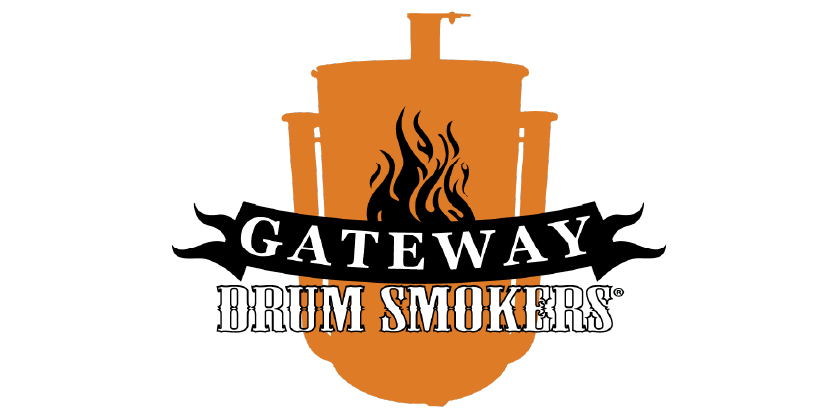 Grill smarter. Eat better! Our grills give you complete control at your fingertips. Control and monitor your grill on-the-go, remotely with our server mode or from your home WiFi network. Gateway Drum Smokers are designed to maximize the flavor, moisture, and tenderness of your barbecue. Cooking at temperatures between 250 - 325 degrees maximizes vaporization while uniting with smoke to generate an intense tenderizing effect leaving you with the sought after backyard grill flavor that is not present in other cookers. These affordable, user friendly smokers are perfect for any BBQer, whether competing at the famous American Royal, tailgating at the big game, or entertaining in the backyard. Impress family and friends by embracing the new way of barbecuing...HOT & FAST™... on a brand new Gateway Drum Smoker®.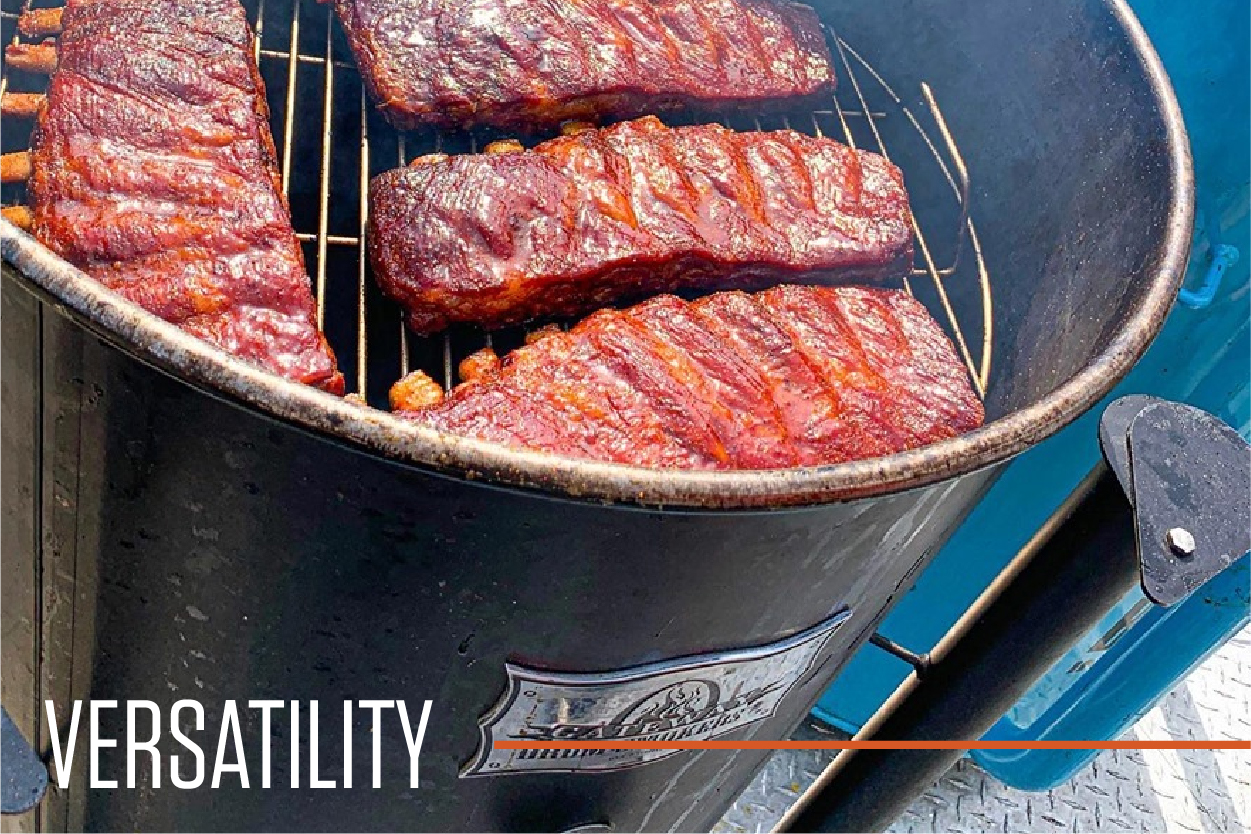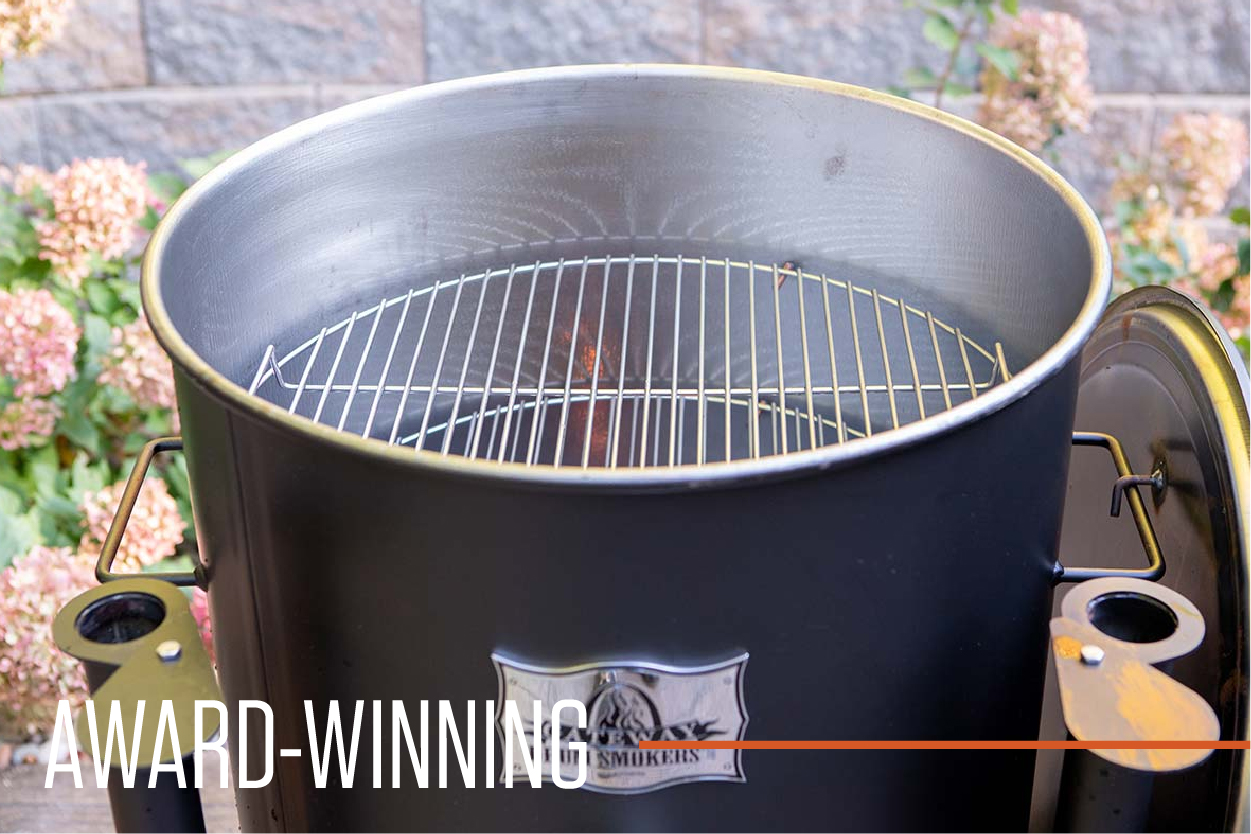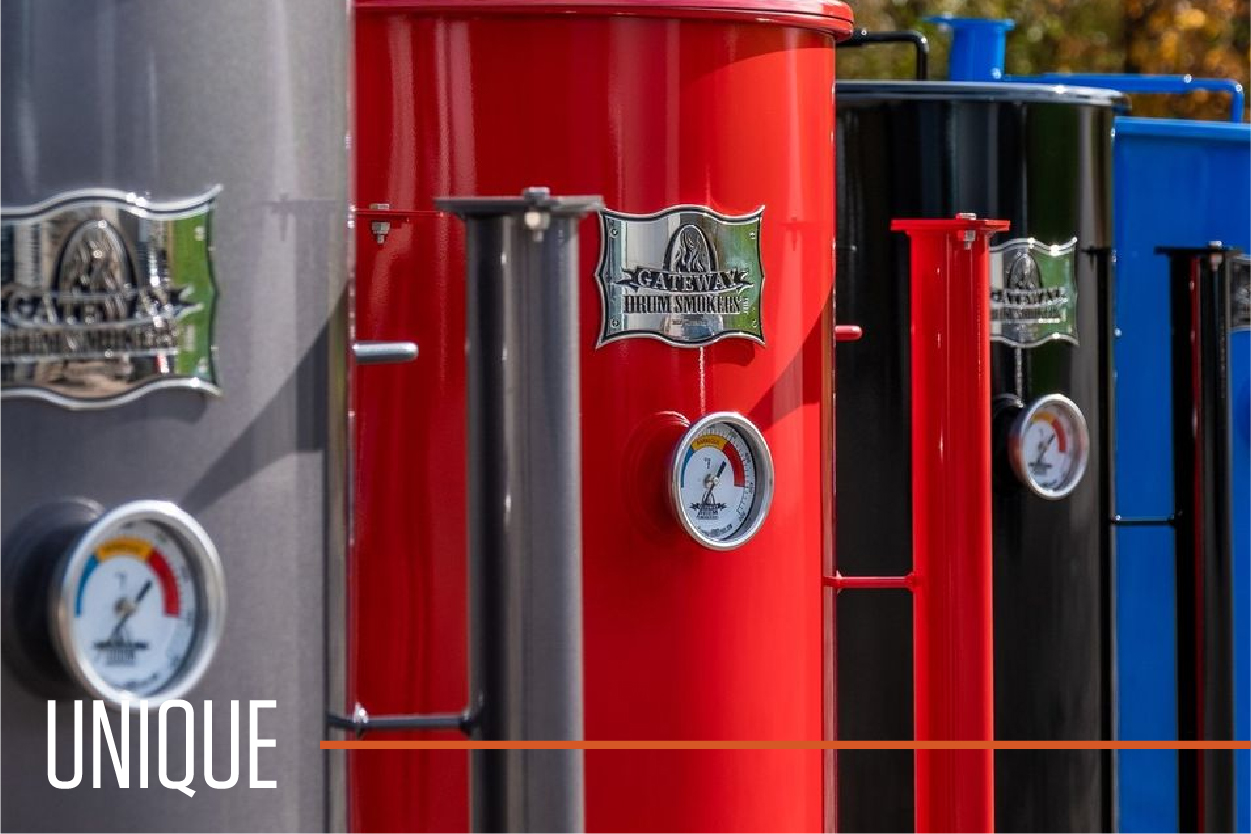 Gateway Drum Smokers
Uniquely engineered for quality performance, Gateway Drum Smokers is the acclaimed premier brand of drum smoker on the market. Pioneering a new vision of barbecue, a Gateway Drum Smoker® oers an innovative solution to overnight pit-tending by slashing long cooking hours while simultaneously providing moist, more avorful results in half the time.
Shop Gateway Drum Smokers
Gateway Drum Smokers

Manufactured in the USA, Gateway Drum Smokers possess fuel eciency second to none, and its user friendly, light and portable design adds a versatile edge to every cook. Designed for the revolutionary HOT & FAST approach, but crafted to embrace the traditional Low & Slow cooking method, Gateway Drum Smokers serve up supreme performance on a backyard budget.
Gateway Drum Smokers:
Three cooking levels
Stainless steel cooking grate (22")
Removable, high-capacity fire basket
Lid hook inside grill lid
Two welded, air adjusting intake pipes
Removable Caster Wheel Kit
Air adjusting exhaust pipe
Two welded steel handles™
Fully Assembled
30" Gallon
Shop Straight Up 30G"
55" Gallon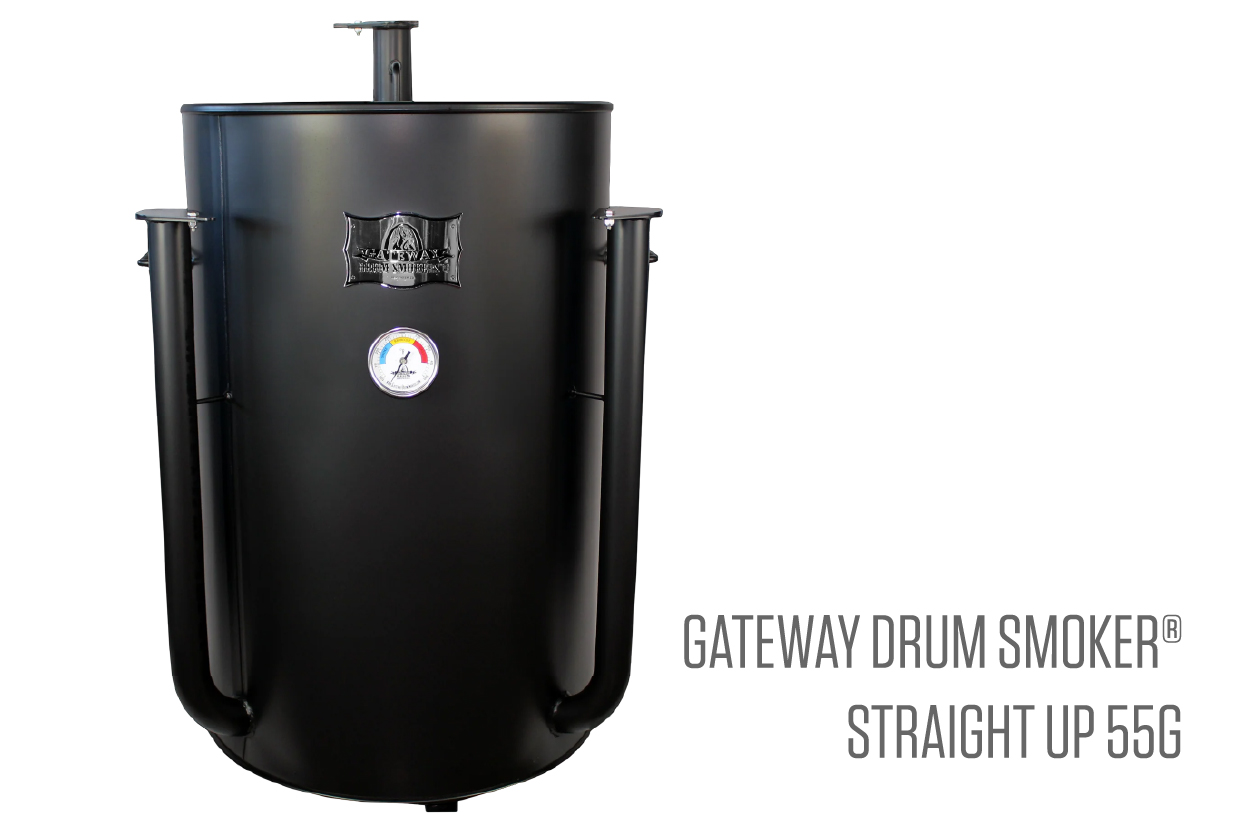 Shop Straight Up 55G"
---
Gateway Drum Smokers Features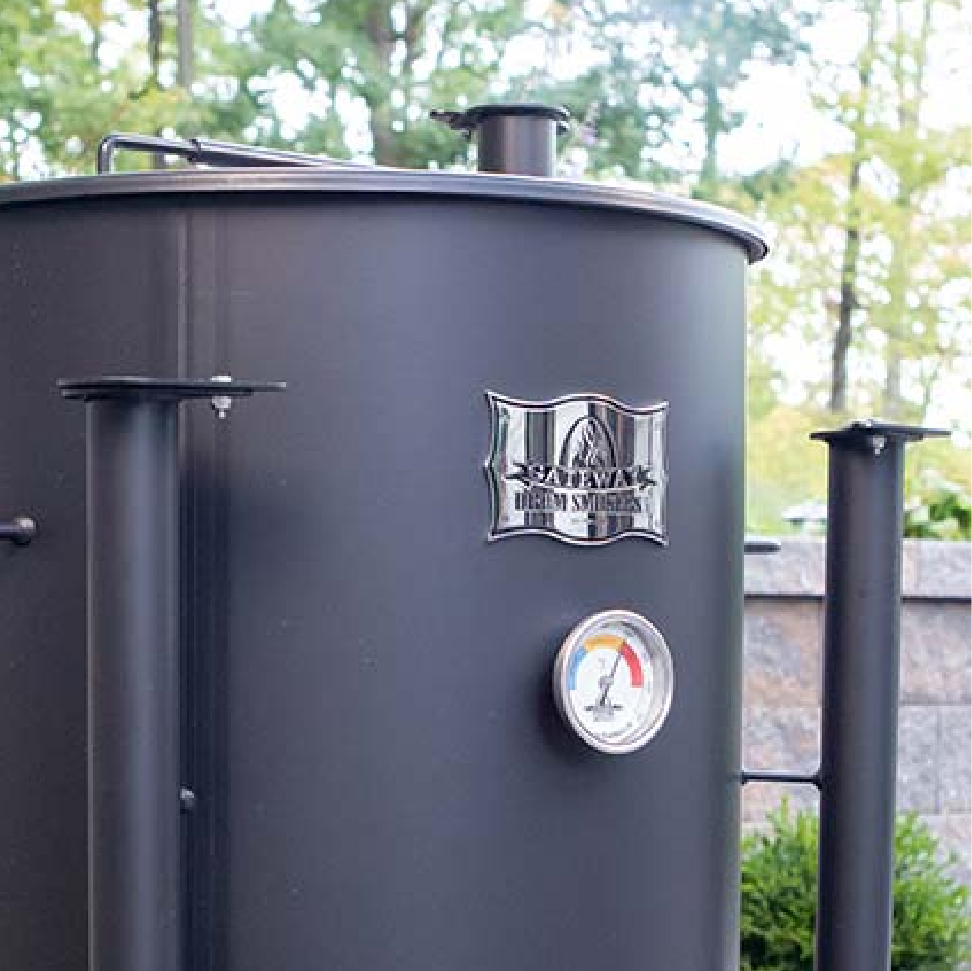 Intake Pipe
Two Air-intake pipes with adjustable flappers to easily set and maintain steady temp.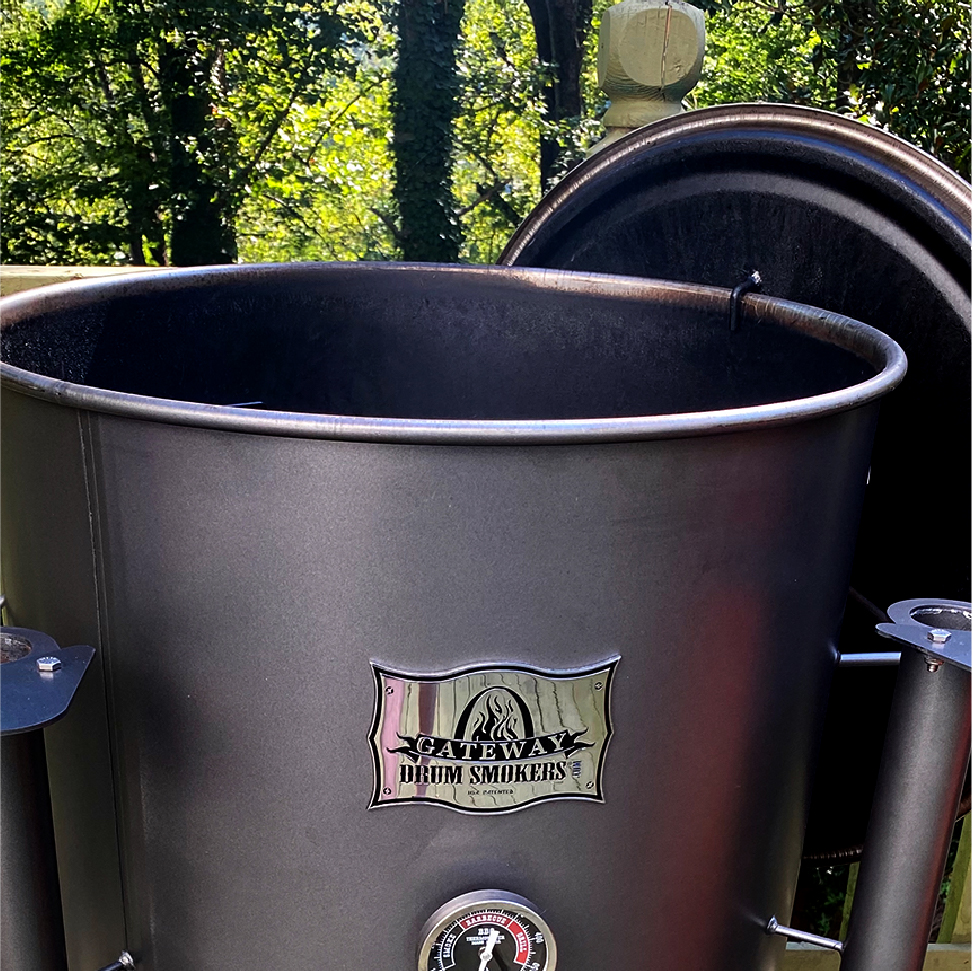 Digital Controller
Designed for precise temperature management with a 150°-550°F range with 5° increment control.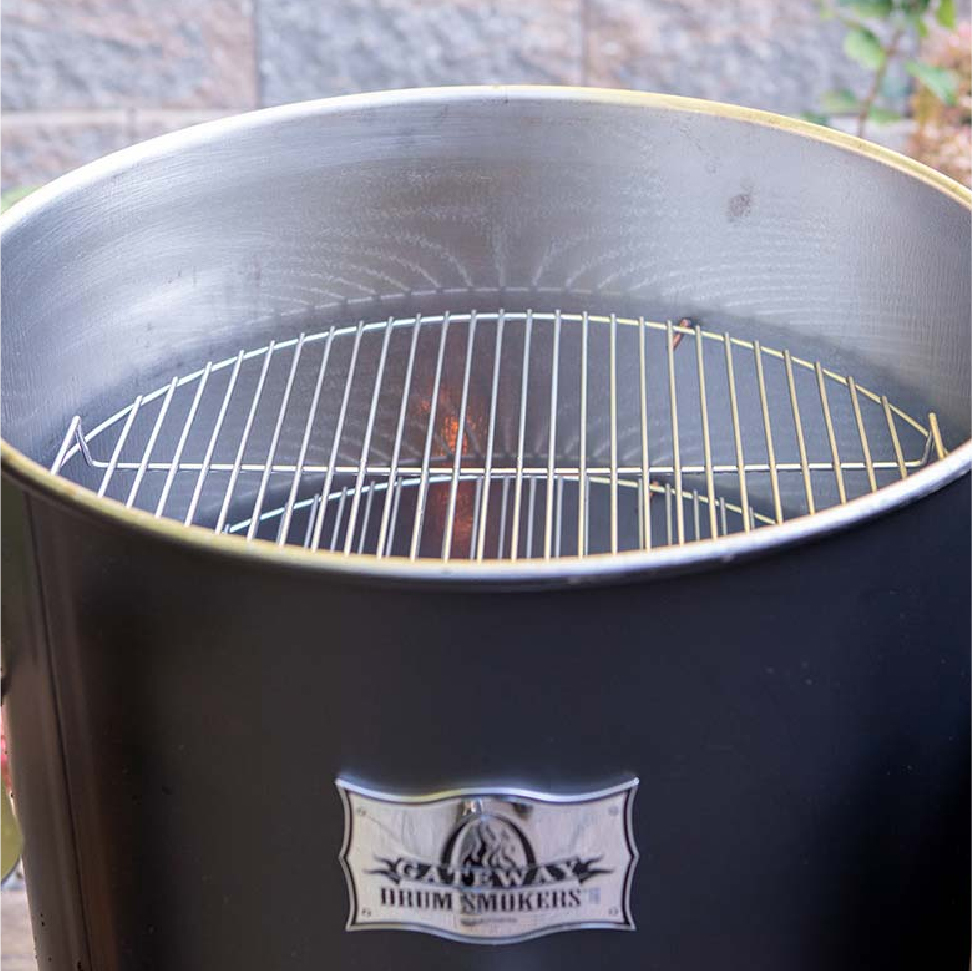 Pellet Hopper
Optimal 18 lb pellet capacity with pellet view window to keep an eye on your pellet usage.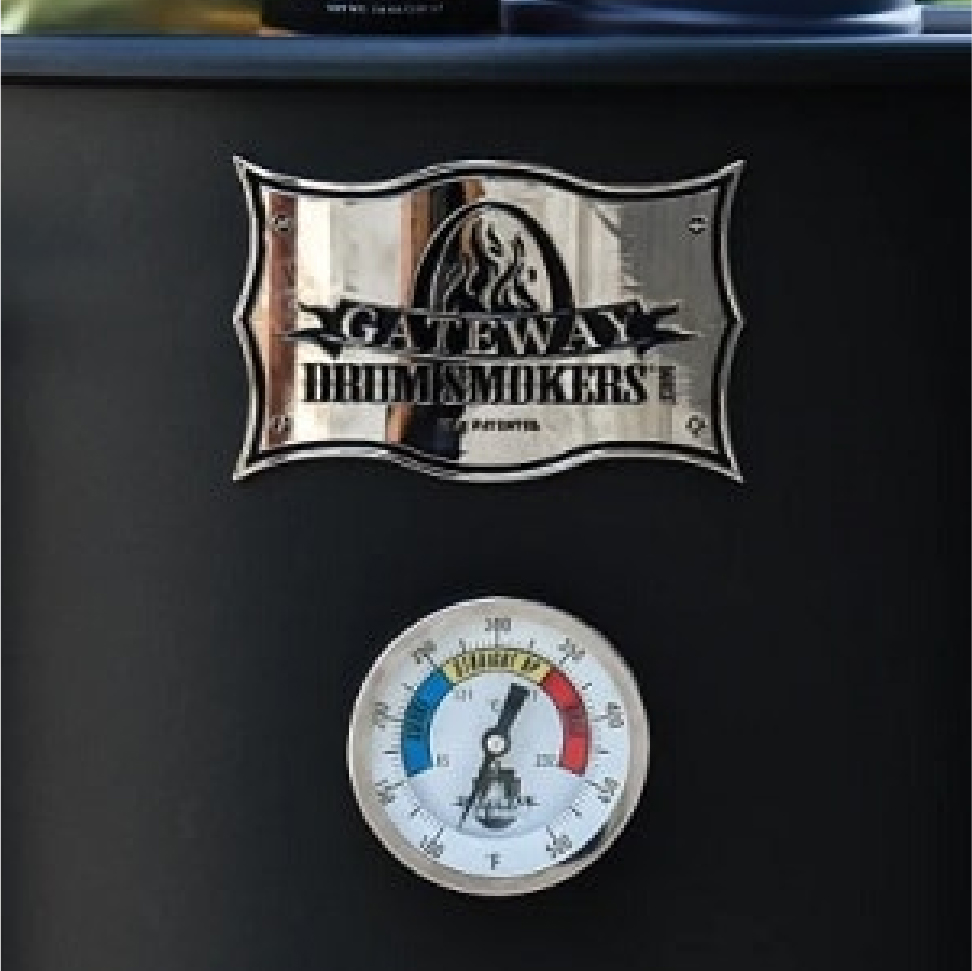 WiFi Smart Control
Control and monitor grill and internal food temps to-the-degree and on-the-go from the GMG App.
---
Gateway Drum Smokers Accessories
Complete your ultimate outdoor kitchen with specialty cooking attachments to complement your grill. By selecting products specifically designed for unique outdoor cooking purposes you can tailor your setup to suit how you entertain.
BBQ Smokers Buying Guides