How to Buy a Patio Heater | Buying Guide

No matter if you have a big or small backyard, or something in between, the best way to enjoy your outdoor space is to spend more time in it. However, weather and elements impede spending quality time on your patio. The thought of being outdoors on a winter night is enough to give anyone shivers, regardless of how great their outdoor space is. The good news is that you don't have to settle for shivering on your patio. A patio heater can give you the best of both worlds: you can enjoy your outdoor space all year round, regardless of the season. Investing in a patio heater extends your outdoor season to the colder months. This way, you can avoid getting cabin fever when the temperatures drop.
Outdoor Heater Fuel Type Options
Choosing a fuel type is the first step to making your outdoor gatherings cozier during the colder months. The type of fuel source will determine your heater options. Each fuel type requires different installation requirements. For example, gas heaters differ in size, cost, and installation depending on whether the source is propane or natural gas. Electronic heaters are simpler to operate—a quick plug-and-play process—but will affect your power bill. So let's get into the patio heater buying guide.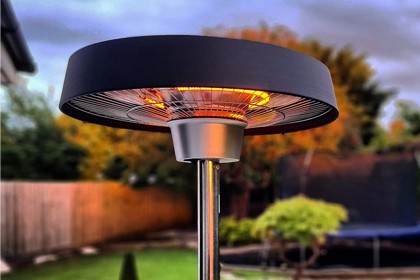 Electric Patio Heaters
Electric patio heaters are well-loved because of their high energy efficiency. If you prefer eco-friendly appliances, you might lean towards one of these. Better still, these outdoor heaters don't produce harmful emissions because there is no fuel combustion.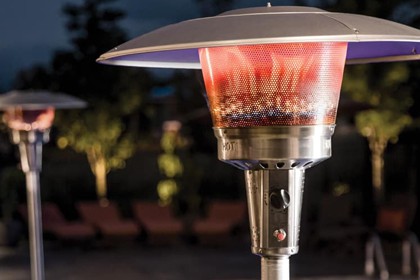 Wood-Burning Patio Heaters
Wood-burning heaters work best for those who want to keep things natural. Requiring only wood or wood pellets as fuel, these patio heaters will save you from the hassle of installations, lugging around bulky gas tanks, and the anxiety of a rising electricity bill.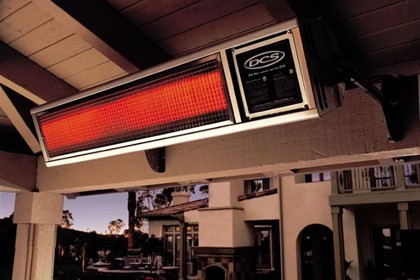 Gas Patio Heaters
No matter if you have a natural gas line in your home or a propane tank ready, choosing a gas patio heater might be your best option. These patio heaters are ideal for high-usage or permanent installations at home or for portable, on-the-go adventurers.
Patio Heaters Offer Several Mounting Options
Now that you've sorted out your fuel type, it's time to consider the type of patio heater you'd like to buy. The great news is that you're almost done with your selection! Once you've decided on your preferred fuel type, the heater mounting will narrow your options further because they are closely related to the type of fuel source. So, let's dive deeper into how to choose a patio heater mount.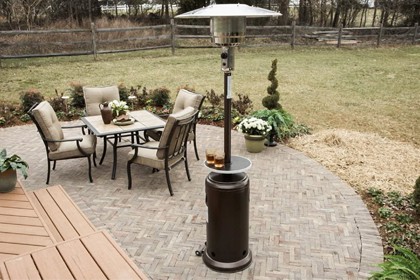 Freestanding
If you're looking to heat a large area, you'll need multiple permanent units or portable heaters. Permanent units can get the job done, but you may need to pay more. A free-standing patio heater is an efficient solution, whether you'll opt for a model fitted with a propane tank or a natural gas fuel line.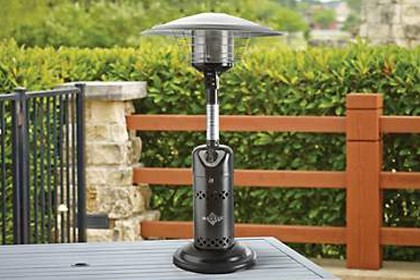 Portable
Portable heaters are similar to free-standing heaters, but this term usually refers to smaller models, such as table-top or tripod-based heaters. They are energy efficient since their small size allows them to heat ultra-fast. They use a propane tank fitted into an enclosure or an electric power source.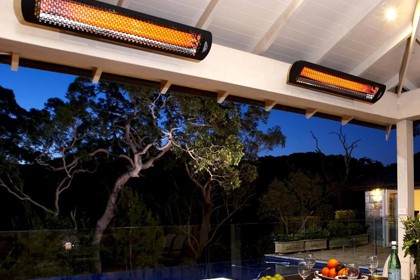 Wall/Ceiling Mounted
Wall and ceiling-mounted patio heaters are permanent installations in the structure of your outdoor space. They are ideal for commercial spaces such as restaurant patios that need high-quality brands. These heaters are flush-mounted since recessed mounting is incompatible with gas patio heaters.
Other Things to Consider When Shopping for Patio Heaters
Now that we're done with the major decisions, it's time to head to the nearest patio heater store. But before you go, there are a few more things to consider that will improve your shopping experience. Here's what to look out for: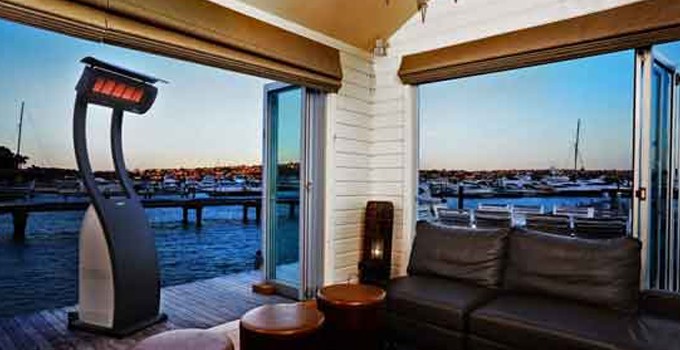 Average Heating Area
The average heating area is the most important factor for a great patio heater experience. It's advisable to measure the outdoor area that needs heating before choosing a heater. The average heating for most appliances is 100 square feet. This should let you know the number of units you'll need and the kinds of mounts that will work. Some units produce heat in a circular radius and others in a directional point.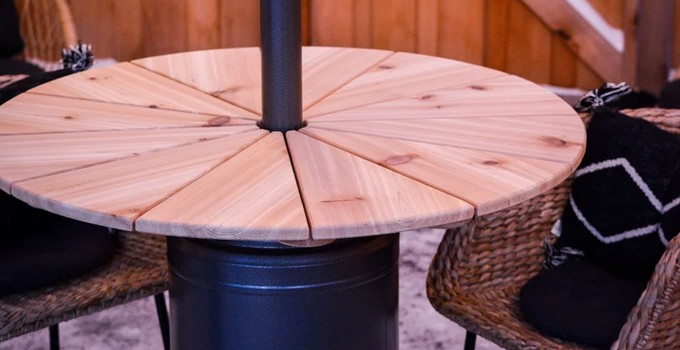 Outdoor Heater Accessories
As hard as it may be to imagine them, accessories exist for outdoor heaters. The most common are control devices that regulate the amount of heat produced. However, control devices come to the forefront when multiple heaters are installed. The Remote control can regulate multiple units over a large space simultaneously. The heater accessories can also include a dimmer switch depending on the brand.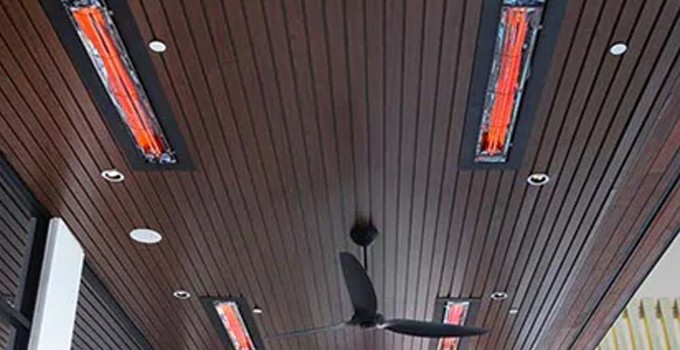 Residential/Commercial Warranty
Commercial spaces need love too! Therefore, patio heaters find use in either residential or commercial spaces. However, the space affects the type of warranty you should choose. No one wants to take their patio heater in for repair or replacement, only to find that the manufacturers only guarantee their services for residential-use heaters. Thus, keep your space in mind when you choose not just fuel source and mount.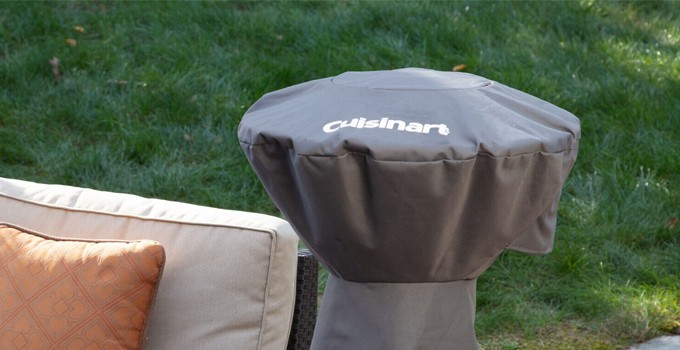 Patio Heater Covers
These are simple covers that can help you prolong the life of your heater. Keeping your outdoor heater covered when it is not in use will shield it from damage. Wear-and-tear is also important to avoid, and constant exposure to the elements will exacerbate the process. You can move portable or tabletop patio heaters easily; however, a patio heater cover is essential for care and maintenance if you have a wall-mounted heater.