Benefits of Outdoor Patio Heaters

The worst thing about the changing seasons is that it gets more difficult to enjoy the outdoors, especially if you own a home with a deck, patio, or terrace. Having an outdoor patio heater means you don't have to wait until summer to enjoy long nights of outdoor events on your patio or garden. Patio heaters are popular because they make it possible to stay outside. Whether you are hosting your friends, entertaining your family, or throwing an outdoor event, nothing compares to the outdoor experience a patio heater gives.
Why Buy a Patio Heater?
Patio heaters provide comfort and style to your home or business establishment. Weather is increasingly becoming unpredictable, meaning it can get drastically cold even in the middle of the summer. Staying outside on your balcony, patio, garden, or similar outdoor relaxation areas can be unbearable on cold nights. Patio heaters provide the comfort you need to stay outside all night, whether in summer or winter. Some are aesthetically appealing, making them an attractive addition to your patio. Others are sleek and can blend into and home design. Whatever your preference, you're guaranteed huge benefits by investing in a patio heater, no matter your climate.
Patio Heaters Boost Your Ability to Entertain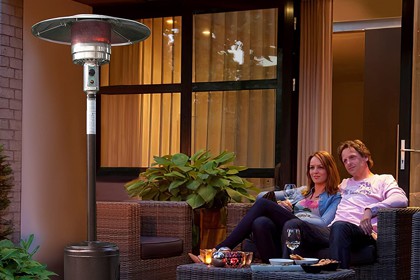 Keep the Party Going
Extreme weather preventing that outdoor party? create favorable conditions for you and your friends or family to enjoy that party the entire night.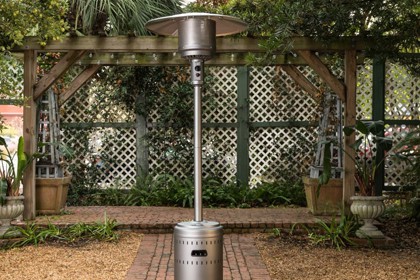 Extend Your Space
In most cases, outdoor parties kept on the patio or deck are limited, but a patio heater lets you extend the life of your outdoor space to your liking.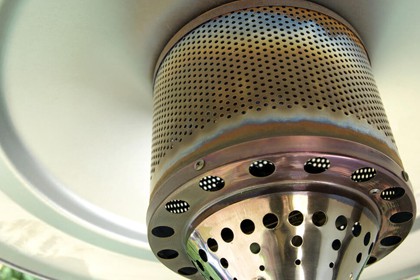 Low Maintenance
For an electric or gas heater, all you need is to clean it, maybe once a year when you feel a need. You will not need to worry about regularly checking on it.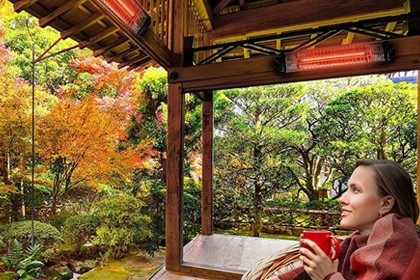 Instant Warmth
Switch it on and enjoy that warmth almost instantly. Today's patio heaters will not have you waiting for the elements to heat you up to warm up.
Various Fuel Types
When deciding what type of outdoor patio heater to buy, the unit's fuel source is an important determinant. Choosing what fuel source is best for you depends on various factors, including operating expense, area you need to cover, heat radius, and access to an electrical outlet or natural gas lines. Patio heaters come in three common fuel types—propane, natural gas, and electric heaters.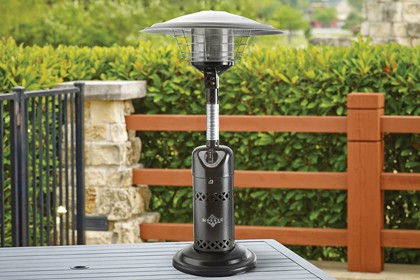 Propane Patio Heaters
They are a popular choice since they offer more mobility than natural. You can choose various options—tabletop, wall mount, free-standing, and ceiling mounts. Essentially, they offer the most versatile experience for outdoor heating. However, propane gas may cost you more, considering a typical propane gas tank lasts about 9-15 hours.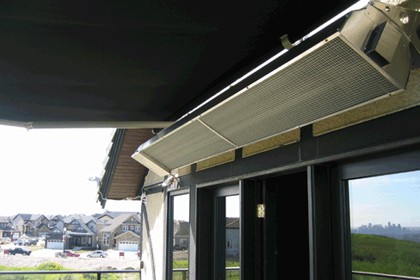 Natural Gas Patio Heaters
They are considered a more permanent outdoor heating option. Unlike propane heaters, you don't have to worry about running out of fuel. Natural gas patio heaters are relatively affordable to run despite having a higher initial cost. They're an excellent choice for always keeping your outdoor living area warm.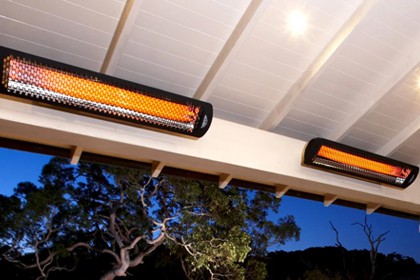 Electric Patio Heaters
They are an excellent choice if an electric outlet is readily available. They're the easiest to operate; you simply plug them in, turn them on and get instant heat with minimal warm-up time. Electric heaters radiate maximum power and operate at high-efficiency levels, making them more economical, efficient, and effective.
Modern Patio Heater Innovations
The evolution of outdoor heating throughout the years is incredible. The history of outdoor heaters dates back to the late 1800s when massive Bunsen burners were used to project heat by scorching an element. Since then, outdoor heating has undergone massive improvement. Today, patio heaters are more advanced, patio heaters are more reliable, efficient, cost-effective, and flexible. The latest models offer unique features such as remote control, minimal floor space, fuel efficiency, improved safety features, a variety of options, and the ability to operate effectively even under freezing conditions. The modern patio heaters have certainly come a long way, and because of this, they're worth every penny.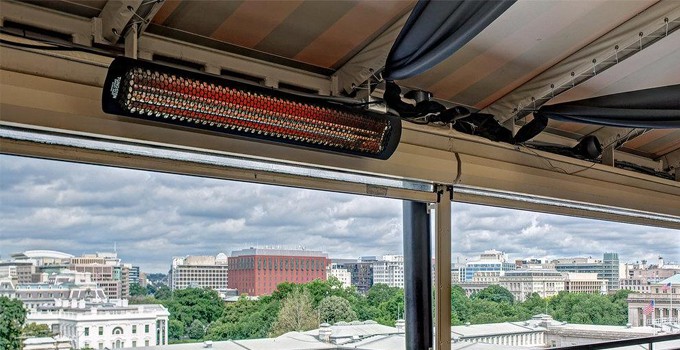 Low Visibility Heaters
Low visibility heaters address the need for an outdoor patio heater that doesn't hog the spotlight through bright light, they use medium-wave infrared and glare-reduction technology. Your friends can now admire the beauty of your outdoor setting without your patio heater distracting, and while at it, enjoy the heater's comforting warmth.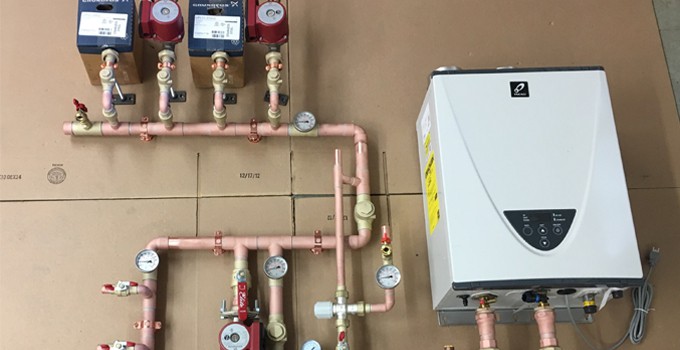 Multi-Heater Zone Control
This system allows you to separately control the heating of multiple areas of your outdoor space using a temperature control remote. With these setups, you can hardwire several wall or ceiling-mounted heaters into enclosed circuits, and even link it all to a single control with the potential to manage your entire system remotely.
Trendy Ways to Incorporate a Patio Heater into Your Outdoor Space
You're now sold on getting a patio heater, but something still bothers you—how to incorporate it into your outdoor space. There are multiple ways to set up a heater in your patio, deck, balcony, or garden without compromising its ambiance, splendor, or space, but instead improving your outdoor experience immensely. We have decades of experience working with different clients from diverse backgrounds and with unique outdoor patio heating needs. We understand what you need, and we'll stop at nothing to deliver the most satisfying work.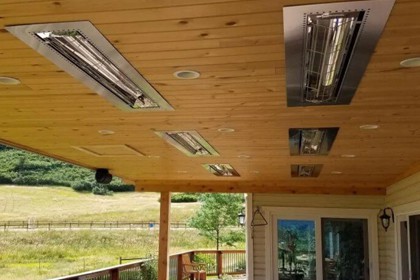 Flush Mounted Patio Heaters
You have worked hard on décor why distract from it? The flush-mounted patio heater is a perfect solution; you'll support your heat source without distracting from the design of your space. They're also versatile; you can install them with edges exposed, covered by a drywall, plaster, or tongue-and-groove ceiling treatment. Flush-mounted patio heaters are also easy to install.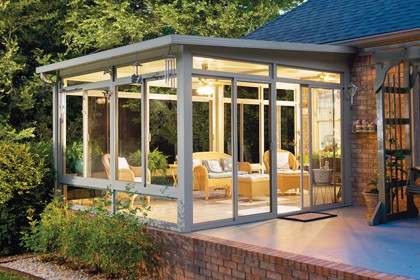 3 Season Outdoor Rooms
If you want to relax and enjoy the beauty of your backyard without having to worry about intense climates, incorporating a three-season patio room into your home is an excellent idea. It's an easy, affordable, and ideal way to extend your outdoor living season. Installing an electric patio heater converts the three-season room into an all-season space, where anyone wants to be.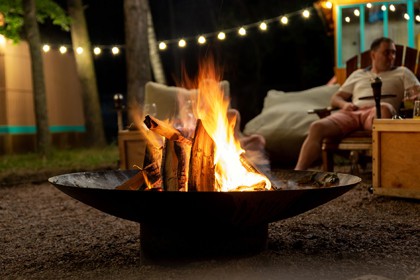 Heated Outdoor Fire Pits
Few things can transform a backyard into a year-round gathering destination where people relax and enjoy each other's company, and heated fire pits are among them. Fire pits also double up as an elegant centerpiece for your backyard. However, they don't produce enough heat to warm up everyone in some cases. You need to install a patio heater behind your seating area.