SKU 324505 (LP) / 324506 (NG) / 368497
Barbeques Galore 32-inch Freestanding Stainless Steel Teppanyaki BBQ Grill - TEPANLP / TEPANNG
Barbeques Galore has manufactured the Turbo line of BBQs for over 30 years.
Pancakes, bacon, eggs, fish, fajitas, steaks, veggies, and more—there are endless ways to expand your grilling options with the Japanese-inspired Barbeques Galore 32" Teppanyaki Grill. Featuring two 20,000 BTU U-shape burners, 304 grade stainless steel construction, LED-lit knobs, and a stainless steel lid for when it's not in use, the unit may be built into an island or purchased with a 32" cart as a freestanding option.
Available in propane and natural gas versions.
32-Inch Freestanding Stainless Steel Teppanyaki BBQ Grill Features:
Includes a stainless steel lid to protect the griddle when not in use
IBlue LED control panel lighting for visibility any time of day
IIndividual red indicator lights show when each burner is in use
IStainless steel cart with side-shelves and cart storage
32-Inch Freestanding Stainless Steel Teppanyaki BBQ Grill Dimensions:
Height: 38.25"
Width: 64"
Depth: 25"
Includes Turbo Elite and Grand Turbo sets of knobs to match your grill.
---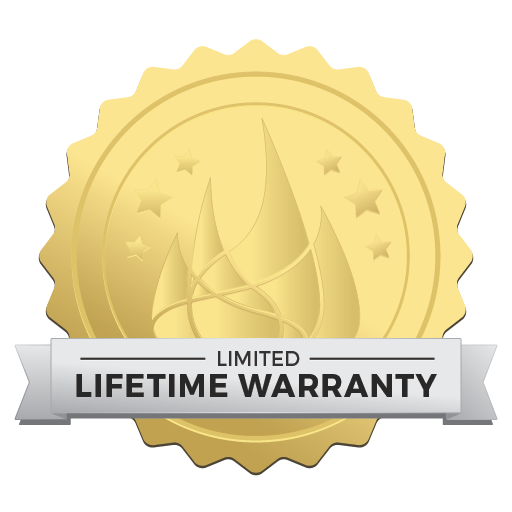 Limited Lifetime Warranty
Barbeques Galore will warrant to the original purchaser of this product that it will be free of defects in material and workmanship for set periods from the original date of purchase when used under normal outdoor use and correct assembly on the cooking grids and stainless steel burners, flame tamers, valves, plastic components, electronic components, and all other stainless steel parts.
Please see owner manual for details.