Outdoor Kitchen Checklist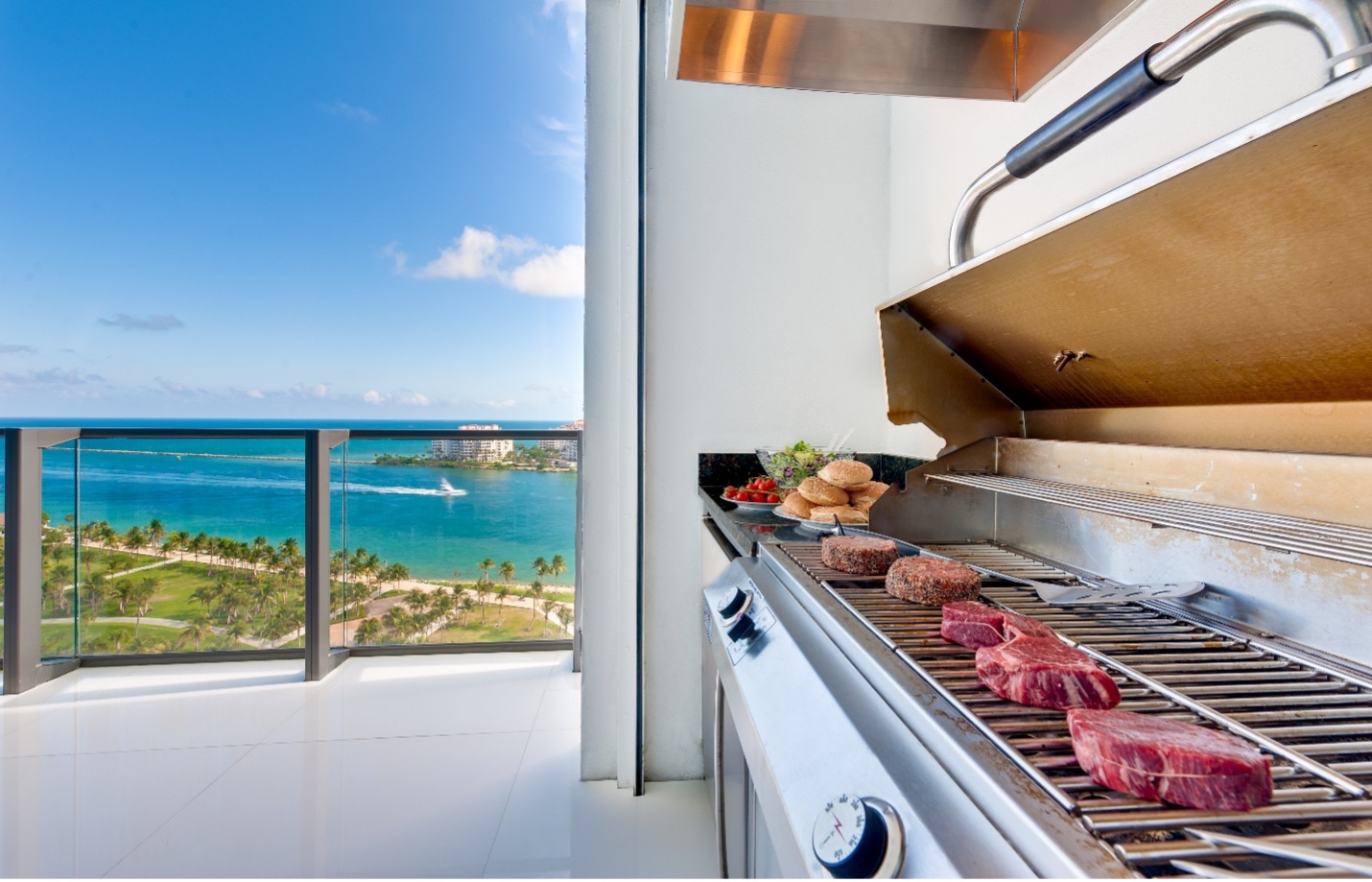 Alright, so you've decided to finally take the plunge - you're building your dream kitchen, and it's going to be outdoors, of course! What now? Where do you go from here? We know there are so many options and so much to consider, so we've put together an easy checklist to help you get all your ducks in a row.
First things first when creating an outdoor BBQ checklist, you need to decide on the basics. How much room do you have, and what are your grilling goals? Getting to the bottom of these two considerations will mean easier decision-making is in store for you.
Are you looking at an island? An L-shape? Something simple or a little grander? Attached to your home or stand-alone? These are the first things you need to consider. What is your square footage, and how much are you able to spend on your dream kitchen?
Attached or Close By to Your Home
Closer to the home means you're going to spend less on building dedicated gas, water, and electrical lines to your new kitchen, and if you have a smaller outdoor space, that may be your best bet. So, for a smaller, closer-to-your-home space, you should look at:
The more comprehensive the kitchen, the less you have to be running into the house, the more time you get to spend outside. That is why things like dry storage and an enclosed trash can and paper towel holder can help make the space more enjoyable. And being able to store grill-specific ingredients and brews in your outdoor kitchen amp up the enjoyment factor even more.
Stand-Alone Dream Kitchen
If an impressive, all-encompassing grilling and entertainment space in your backyard is what you want, you'll need to think about all the details. Having everything at your fingertips is going to be important, especially if your outdoor kitchen is further away from your home.
After investing in your outdoor dream space, the last thing you want is to be running back and forth for anything at all. If you've decided on dedicated bar space, you'll need a fridge for beverages and snacks.
Guests will be less inclined to wander into the house if everything they want and need is outside. So here are some additional things you should be looking at:
Added electrical outlets may seem excessive, but you will want them for blenders, speakers, laptops, or other devices while you are outside. Controlling the temperature of your outdoor space is crucial, too.
You want to make sure you can be out there no matter what the weather throws at you. The point is to make it as easy as possible to relax and enjoy the outdoors, so ensuring you have all your bases covered is the best way to go.
Bells and Whistles!
So, you have all the basics planned out. Here are some add-ons that will really make your space pop!
Secondary Grill, smoker, rotisserie
Pizza Oven, because there's nothing better than a fresh from the over flatbread appetizer
Outdoor-rated TV
Fire or Water Feature
Safety First!
This is something that's so important. You need proper venting and insulation. Check with your region to make sure your dream kitchen is up to code. You'll want to protect it as best you can from the smoke and fumes that are naturally present in any cooking environment, as well as protecting your investment from the elements. Here is a comprehensive list of our safety accessories
Insulation for water pipes
Prioritize Comfort
You're going to want to maximize the amount of time you can spend out there. This is an investment, something you've been dreaming about and planning for a while now. Why not make sure it's going to meet all your wants and needs?
Whatever type of outdoor kitchen you choose, we want to make it easy for you to enjoy your space as much as possible. This means that all the little things have to be remembered, and we're here to help you do just that with our complete outdoor BBQ checklist above.