Advantages of outdoor kitchen storage

No matter how spacious your outdoor kitchen area is, it always seems like you run out of room to store things. And not just that, most outdoor kitchens simply aren't designed with storing necessities in mind. With organized outdoor storage solutions, you can stop scrabbling around for supplies and be ready for anything—cooking or entertaining.
Why You Need Outdoor Kitchen Storage
Just because you're serving up home-cooked meals outside, doesn't mean you also have to give up the convenience of storage. A good storage solution can keep your grilling tools organized and help protect them from the elements.
Here are just a few of the reasons why you need outdoor kitchen storage: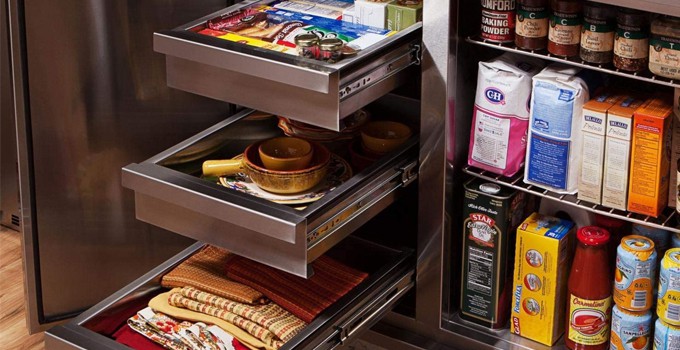 Dry Storage
One of the most important benefits of outdoor kitchen storage is that it provides you with a dry place to store your things. You can keep pots, pans, utensils, and other items in your outdoor kitchen without having to worry about them getting lost or affected by the elements.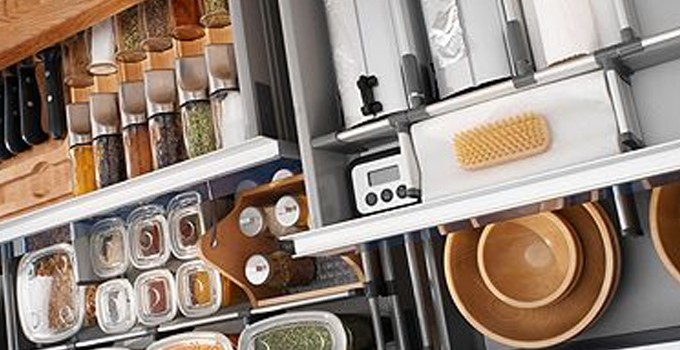 Organization
When you have the right outdoor kitchen storage cabinets, you can keep everything neat and organized. You'll know where everything is when you need it. This makes it possible to keep everything you might need right at hand without having to run back and forth between inside and outside.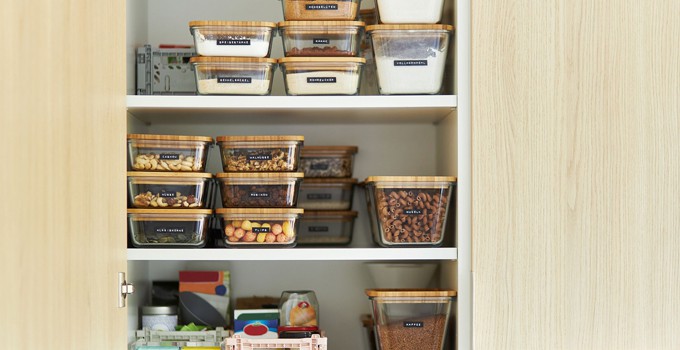 Space-Saving
When you're cooking outdoors, space may be limited, but with storage cabinets, you can keep all your supplies tucked away so they take up less space on the countertops. This will also help to keep things clean because there won't be as much clutter lying around on the counters and tables.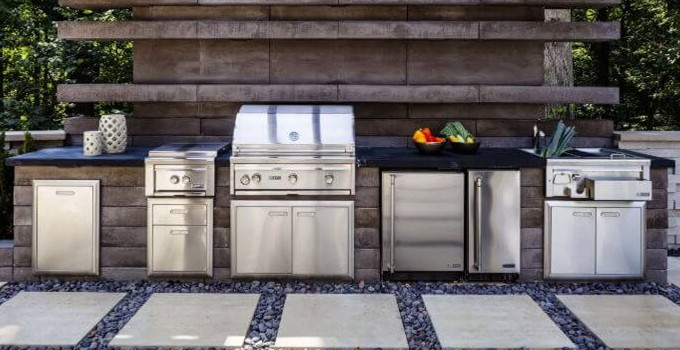 Design Theme
Another benefit of outdoor kitchen storage is that it can help you create a specific design theme and make your backyard more attractive. You can also get creative with your storage solutions, choosing from many different design themes and colors to fit your aesthetic preferences.
Outdoor Kitchen Doors Provide Plumbing
Outdoor kitchen doors conceal everything you don't want to see but will need to access. This makes it simple to keep your outdoor kitchen in great shape and looking fantastic at the same time. If your outdoor kitchen includes a gas grill or refrigerator with an ice maker, you will want to consider adding this feature.
Innovative Outdoor Kitchen Storage Features
With the help of innovative outdoor kitchen storage, you can maintain a fully functional and impressive-looking kitchen in your outdoor living space.
Here are three innovative outdoor kitchen storage features you will enjoy incorporating into your outdoor kitchen plans: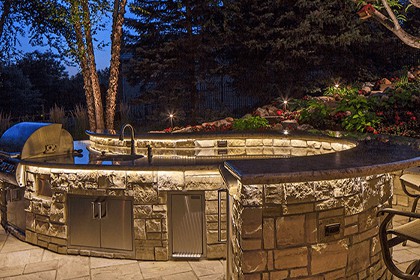 Lit Outdoor Kitchen Cabinets
The right lighting can bring out the beauty of your outdoor kitchen cabinets. A few well-placed lights in your cabinets play up their contents, making choosing items much easier. They create a warm ambiance in the evening, which makes socializing more enjoyable.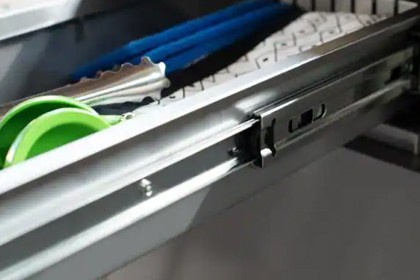 Soft-Close Outdoor Kitchen Doors
While you might be accustomed to shutting cabinet and drawer doors with a slam or a bit of force from your fingertips, there is another way — soft-close hinges that put the cabinet doors in motion for you. No more slamming, just open and close with ease.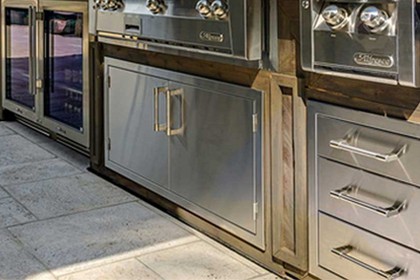 Outdoor Kitchen Combo Unit
If you are looking for a simple way to add more storage to your outdoor kitchen without taking up too much space, consider an outdoor kitchen storage combo unit. This handy appliance fits perfectly underneath your countertop to provide additional shelving with ease
Top Outdoor BBQ Storage Brands