Benefits of Outdoor Pizza Ovens

Who doesn't love to share a pepperoni paradise with their loved ones? Whether you have a game day party, family dinner night, or a birthday party for your kid, a pizza oven is all you need to make the experience an exhilarating one for everyone. If you've been searching for the perfect pizza appliance, it ends here. Read on to get started.
Why Buy a Pizza Oven?
Without a doubt, cooking in the kitchen, especially during a party or gathering can be tricky. For example, while other people mingle and share pleasantries, those who are cooking must stay in the kitchen, missing out on the party or fun dinner memories. With additional outdoor space, everyone including the cooks can participate in lively conversations.
This is why you want to invest in an outdoor pizza oven as a homeowner. Does a pizza during parties ring a bell in your ears? Probably yes, because they're great for shindigs. Any pizza fanatic probably knows these handy devices are the best for preparing that Neapolitan pizza.
Advantages of an Outdoor Pizza Oven
Wondering whether an outdoor pizza oven is something you need for you and your family? While this may be an underrated appliance, it comes with many benefits, including:
Better than Delivery
If you haven't tried baking a pizza, you may want to do so and notice the difference! As a pizza lover, you know what you're looking for and you'll probably bake it better than what anyone else may offer.
Not just for Pizza
Aside from baking the classic pizza, and different pieces breads, you can also use these for your vegetables, meat, and desserts. They're outstanding for both roasts and steaks or cobblers and pastries.
Fun for Dinner
Chatting around an outdoor pizza oven can be immersive, especially during a social activity. Nobody gets isolated, even those preparing delicious meals for the amazing occasion.
Tasty & Nutritious
By making your pizza at home, you are in charge of the ingredients that go on top! Create healthy pizzas with the best and most organic ingredients you can imagine!
Save Energy
Pizza ovens are good for the environment because they use less energy. You don't need electricity or gas for your wood-fired pizza. Who doesn't want to save on energy bills?
Fast Perfect Pizza
Baking your favorite pizza shouldn't take you ages if you have the appropriate oven. They allow you to prepare your meal quickly while utilizing nutritional value and freshness.
Pizza Oven Configuration
Pizza oven configuration is a vital factor to consider if you're looking to get maximum functionality of your appliance. Here are available options: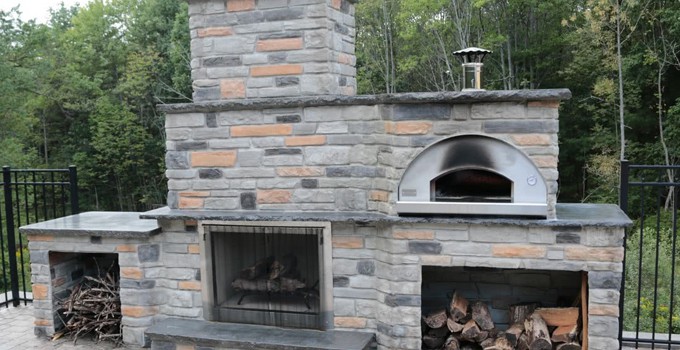 Built-In Pizza Ovens
These involve a stone or ceramic shell within a brick-built enclosure. Typically, the enclosure houses wood storage or a propane tank. Thinking of making a pizza oven your outdoor kitchen's centerpiece? If so, a built-in pizza oven is an efficient selection.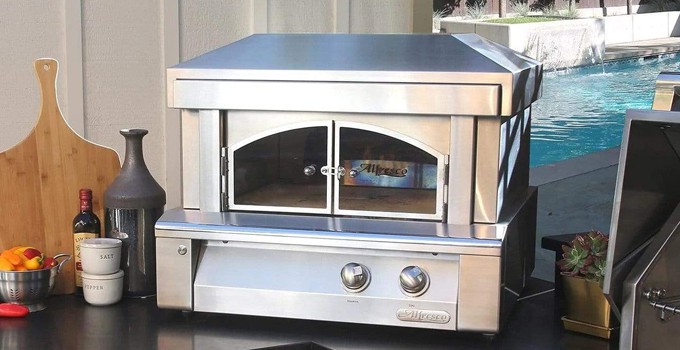 Countertop Pizza Ovens
These finished pizza ovens, they're constructed to sit on a flat surface such as a counter or cart and have exteriors for element deflection. Note that countertop pizza ovens can vent much heat via open air, meaning the enclosure may cause some disturbance.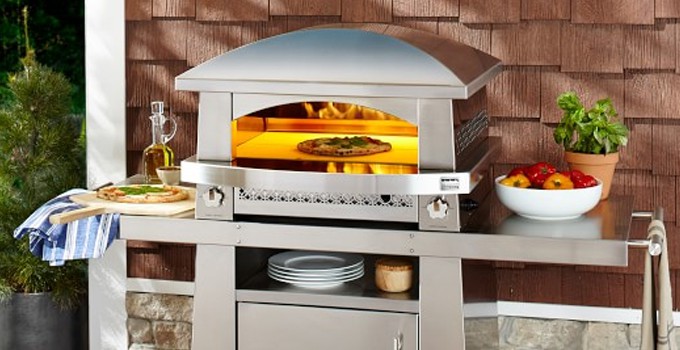 Freestanding Pizza Ovens
Homeowners looking to add simple cooking capacity in their outdoor area may want to go for freestanding pizza ovens. If your space is limited and you're looking for permanent installations, these appliances can also cater to your needs.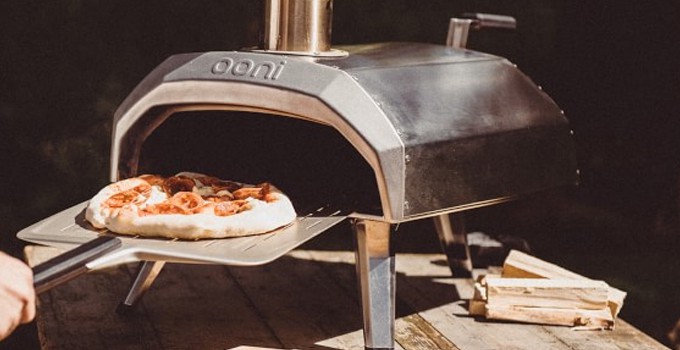 Portable Pizza Ovens
Who doesn't want to experience the convenience of a portable appliance? Portable pizza ovens are the least expensive and smallest in the market today. They're not only great for their simple storage but also for tailgating and camping.
Trendy Ways to Add a Pizza Oven to your Outdoor Space
Looking for trendy ways for pizza oven addition to your home? Here are super options to consider:
DIY or Ready-To-Finish Pizza Oven Kits:
Offers the necessary internals and the interior shell display your imagination with the exterior.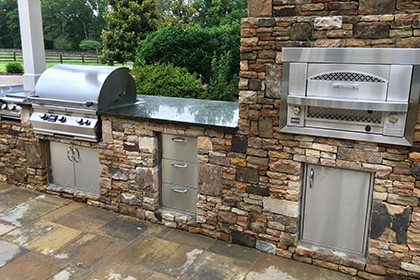 Countertop Pizza Ovens for the Outdoor kitchen
Comes with either a built-in or countertop configuration through a heat-venting chimney.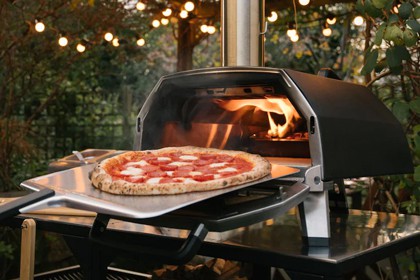 Portable Pizza Ovens are great for Camping
Consider bringing a portable pizza oven to improve your overall camping or outdoor experience.