6 Essential Kamado Grill Accessories

There's no denying that kamados are fantastic grills and smokers. However, as with any appliance or tool, the effectiveness of your kamado is only as good as the ability to use it.
When it comes to the world of kamado charcoal grills especially, accessories can make the difference between a good time and a legendary one. And while kamado grills can deliver temperature levels that transform your backyard into an outdoor oasis, achieving that level of culinary nirvana isn't as simple as just dumping some charcoal in the bottom and closing the lid.
Tailored kamado grill accessories can open up a whole new range of possibilities and produce amazing results — not just in your meals, but also in how you cook.
Factors To Consider When Choosing Kamado Grill Accessories
To get the most out of your kamado grill, you need to have quality grill accessories. These tools not only make it easier to use, but they can extend the life of your grill as well!
Here are key factors to consider when buying kamado grill accessories:
Stability
Always be sure that your new accessory can withstand any amount of food you plan to cook on it. For large or small parties, make sure that it will support the weight of that amount of food
Compatibility
Not all barbecue tools are made to be compatible across all makes and models of these iconic grills. So, it is important to find grill accessories that are compatible with your kamado grill model.
Durability
To find great kamado accessories that are built to last, look for sturdy materials like cast iron and stainless steel. This will help ensure your airtight gasket stays secure and doesn't warp or crack over time.
Quality
The quality of an accessory is important when it comes to your grill. The best kamado grill accessories will always give reliable service for many years because of its high-quality construction.
Top 6 Kamado Grill Accessories
Kamado accessories come in all shapes and sizes. From thermometers to temperature controllers to tool set-ups — there's no shortage of ways to amp up your kamado's temperature precision and control its outer appearance.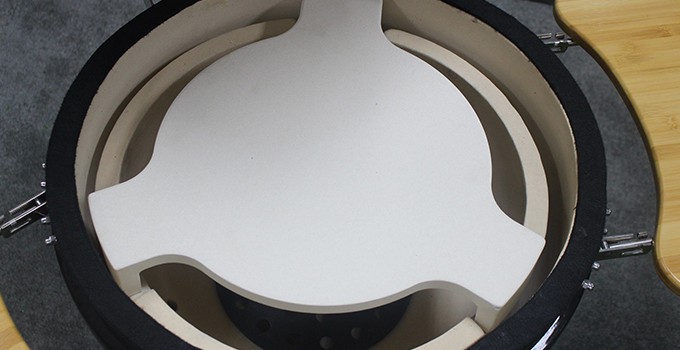 Heat Deflectors
Sometimes it can be a bit frustrating when your food burns or chars a little too much. Heat deflectors are designed to address that problem. By placing these plates between a super-hot grill and food, they not only provide indirect cooking but also prevent burning or charring. This can help extend your kamado cooker's lifetime by years!
Whether you're cooking pizza for a crowd or a pork butt for an upcoming competition, these tools provide the ultimate flare and flexibility. They are a great way to make your grill or smoker more versatile, and come in different shapes and sizes to fit even the most popular grill models!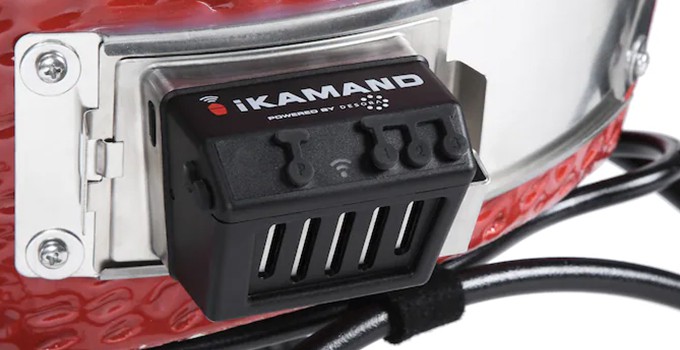 Remote BBQ Thermometers
Imagine the freedom of knowing the temperatures of all your food at the same time, wherever you are in and around your house. Just turn on the transmitter, put it where you need to monitor—your kamado charcoal grill— and from another room in the house call up an instant readout on the receiver's large LCD of meat temperature.
Available in both time and temperature ranges, these thermometers support a variety of cooking styles: barbecue, smoking, grilling, and oven roasting. You can also use them for precise recipes and fresh ingredients in the kitchen, or traditional grilling with sausages, burgers, or chicken.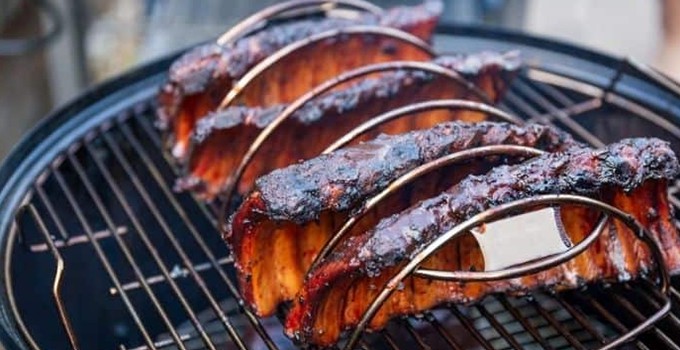 Rib Racks
You've perfected your rub and have been keeping a close eye on the temperature of your smoker. Your coals have burnt down and temperatures are just right – time to put the ribs in! But wait, you only have one set of grates. So what do you do? This is where rib racks come in.
Rib racks are the perfect companion for your kamado charcoal grill. The grates perfectly fit the ridged body of a kamado, giving you plenty of room not just for ribs, but also slabs of pork belly, short ribs, and more.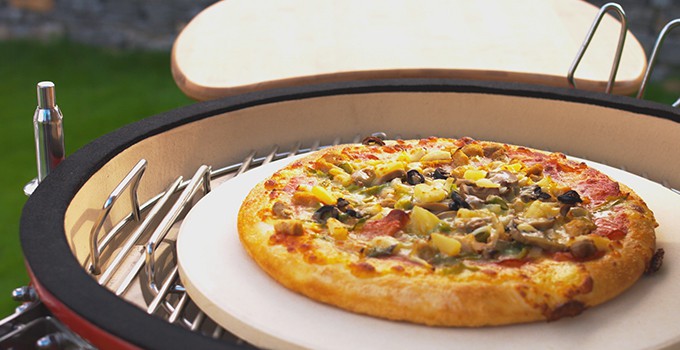 Pizza Stones
Did you know that the ceramic construction of a kamado grill conducts heat the same way as pizza ovens! This results in excellent pizzas and flatbreads, as well. Incorporating pizza stones make preheating a kamado easier, eliminates guesswork, and guarantees better flavor!
Pizza stones distribute heat evenly and absorb any moisture, giving you hot, crispy pizza easily! But always make sure to preheat the stones with your kamado charcoal grill then wait for the dough to cook.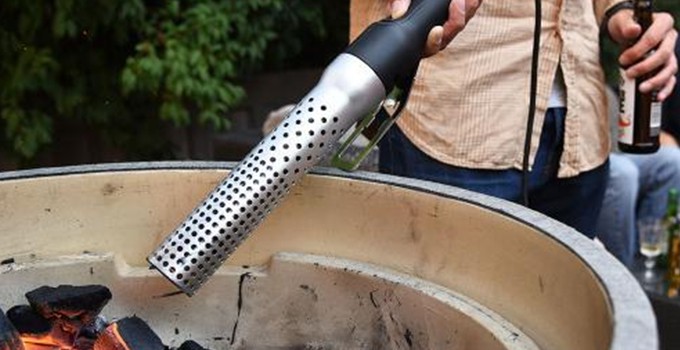 Charcoal Starters
It can be hard to light charcoal with matches and lighter fluid, especially when trying to get a flame close enough to briquettes, but electric charcoal starters can solve that! These accessories are essential to your kamado charcoal grill as make lighting the coals a quick, easy job.
Electric charcoal starters are also great for lighting gas grills because the intense heat makes lighting easier without the use of dangerous matches. You simply cannot afford to miss out on this amazing accessory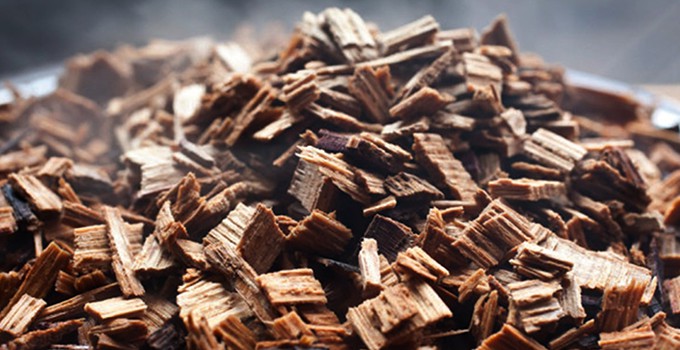 Wood Chips & Chunks
Nothing beats the flavor of food smoked with hardwood chips, chunks, or logs. The layered aromas tell an aromatic story of fresh-cut lumber slowly transforming into delicious smoke. That's the beauty of hardwood smoking chips — they're nature's flavor enhancers.
All you need is a few wood pieces in your kamado charcoal grill fire to get the most out of your meat! Whether you choose mesquite, hickory, or oak, incorporating wood chips and chunks into your next barbecue is a must.
Bottom Line
Let's be honest: the best way to truly appreciate a kamado is to have one at your disposal. And while it's certainly possible to use any kamado as-is, few casual fans will be able to consistently harness the full potential of this extraordinary cooker. Fortunately, there are an astounding variety of kamado grill accessories to help take your skills from amateur to expert.