Memphis Grills vs. Louisiana Grills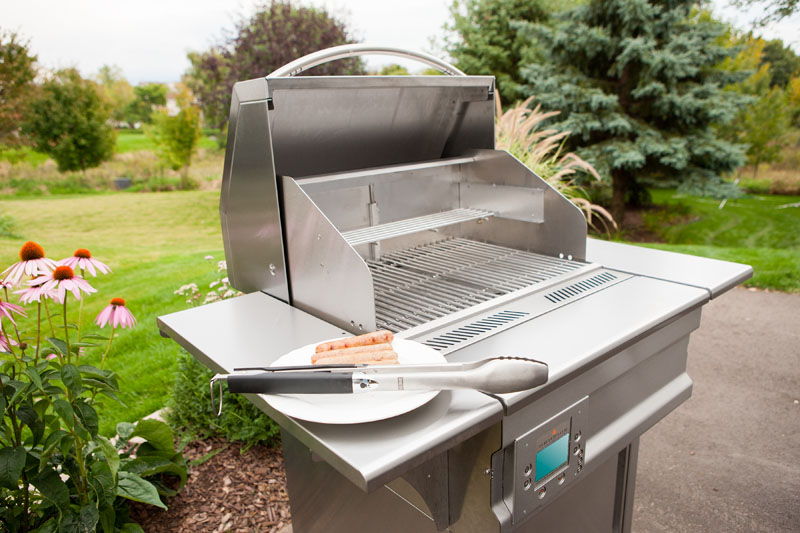 If you are a fan of barbecuing or just plain fond of eating a perfectly charred smoked meat, then you'll need to consider these 2 BBQ grills for your next outing. These grills have been made for heating and cooking the meat and vegetables properly. They are made with state-of-the-art technology and features that make grilling such a fun and easy experience.
Memphis and Louisiana grills are two of the very prominent names on the market. Both of these brands promise the best quality out there. Let us embark on a journey to evaluate both of these amazing brands and find the best suited for you and your family.
Memphis Grills
All Memphis Grills models are ideal for smoking and grilling your meal at the perfect temperatures. They are equipped with all the features required for making the barbecue platter just right for your friends and family. Memphis Pro and Elite, both are seemingly ideal for cooking your meal to perfection.
Design
The Memphis Pro and Memphis Elite have been made with the best materials and design. They are built with dual layers of 100% stainless steel helps in keeping the grills rust-free for a longer period of time.
Smoke gasket
They also have an oven grade gasket that keeps the smoke and heat inside and raises the burning efficiency. This burning gasket also ensures that your meat gets that particular flavor from the smoke to its fullest.
Wifi controls
Both the models are easy to control and they are also equipped with WiFi connectivity. You can easily control the temperature and the heat time duration for your steak to get that delicious smoky flavor.
Meat probe
They also have a meat probe that helps you in keeping tabs of the temperature of the steak inside the grill while it is getting smoked. The perforated inserts in both the models are perfect for grilling the steak to perfection as well.
Memphis elite and Pro both come in built-in as well as cart designs, depending on where you want to place them.
Cost
Costing a little on the higher end, these grills stand at a range of about $4,000- $5,000 a piece. However, with their technological advancement and cooking comfort, the price does not look that high.
Louisiana grills
Standing between $2,000-$3,000 Louisiana grills provide the similar experience to barbecuing as any other grill. Made with 100% steel bodies, these grills are stain-resistant and stay rust-free for a long time.
Design
These grills beat many others that you can find on the market in terms of technology and build. These grills are equipped with digital temperature control that help you maintain a particular temperature during the entire process of cooking your meal.
Efficient fuel
These grills use hardwood pellets for fuel instead of charcoal, which gives you the desired smoky finish to your meat when it is completely cooked.
Temperature ranges
The temperature ranges from 200 to 600 degrees Fahrenheit which can be adjusted by the digital controller. This will maintain the heat and your meat will neither over-cook nor remain bloody and raw in the middle.
The exhaust system keeps the grilling and smoking process going at a steady pace.
Final verdict
Customers who bought each of these products have appreciated them each in their own ways. If you want a grill at a lower price but gives you an experience of a professional one, go for Louisiana grills. But if you want the state-of-the-art grilling system installed in your backyard, Memphis grills are the way to go. The team at Barbeques Galore prefer Memphis Grills.