Pit Boss vs. Kamado Joe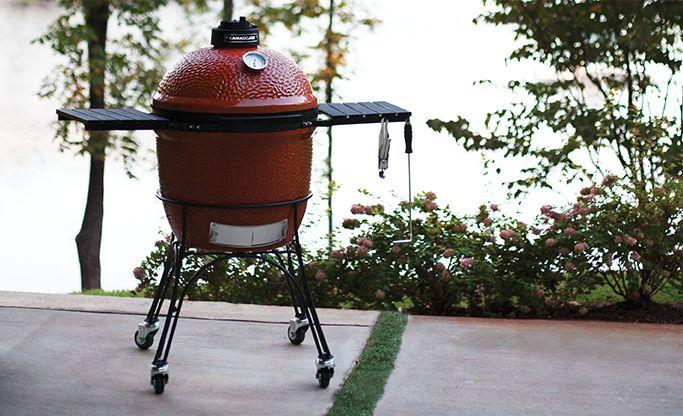 If you are looking to buy a new grill for your upcoming barbecue party, you might want to consider the Pit Boss or Kamado Joe.
Pit Boss is one of the most affordable pellet grills out there. This grill offers a nicely cooked homey meal at the best price on the market.
Kamado Joe is another one, a little pricier but having a ceramic built, is also another easy to handle grill. These grills are simply easy to use built and can be installed easily into your backyard. They are an appreciable option if you want to have a quick BBQ session with your very close friends and family, or even by yourself.
Let's get a better understanding of both products and look at them both in more detail.
Pit Boss:
These are one of the largest grills on the market. The open grill space is about 800 square inches with a dual iron cast grate. With a price ranging in $500-$600, these might be the most affordable grills you can buy.
Design: Easy manipulation
It has easy temperature control that works through a dial. The temperature range varies and offers the best heat you might need for that perfect medium rare piece of stake.
Steel body
The body of the grill is made from heavy-duty steel, which means that the grill stays rust-free and corrosion-free for a very long time.
Large space
With a large surface for cooking, you can easily host a party at your house anytime you want. You will have ample space to seer tens of patties at once and serve a crowd generously. It can hold several burgers at once and cook them in no time.
Product warranty
The product comes with a whopping 5 years long warranty so you can use your grill without fear even if you are a total novice in the game of grilling.
Kamado Joe
This product comes in three different sizes with some interesting names. The smallest in size to the biggest one, they are called Joe Jr, Classic Joe, and Big Joe III. These grills are perfectly sized depending on your need for the day. If you are used to holding huge barbecue gatherings, go for the Big Joe III as it can easily host a large party.
Design: Ceramic built
The grill is enclosed in egg-shaped ceramic casings that help in grilling and smoking the food perfectly. However, being made of the ceramic body, the hood isn't incredibly difficult to lift as it has a spring-assisted hinge that does most of the job for you.
Cast iron chimney
The chimney is built on top of the hood to let the steam off and control the temperature within. It can be set at a particular position as you need, and the cooking process will continue unhindered.
The Gasket
The rims of the gasket are perfectly sealed and keep that very essential smoke inside the cooking area. With this feature, there is little chance of excess smoke being sent out than needed.
Layers of cooking space
There are several different levels of cooking space depending on the Kamado Joe model. These grills grow vertically in sizes and the more depth there is the more space you get to cook.
Final verdict
Both the Kamado Joe and Pit Boss offer a great range of features at very reasonable prices. For Pit Boss, you get what any other expensive grill offers at a much cheaper rate, along with a huge cooking area. With Kamado Joe, the ceramic built, and easy hood lift makes all the difference in the taste and quality of the cooked meat. The team at Barbeques Galore prefer the Kamado Joe.