8 Essential Charcoal Grilling Accessories

Cooking on a charcoal grill is a top-tier experience for any griller out there, but having the right charcoal grill accessories can elevate your experience! Our experts have listed their best grill accessories so you can get the most out of your charcoal grill, from fuel options to fire starters to cooking accessories. In addition to pizza kits, grill toppers, and lighting for nighttime grilling, there are many fun things, including grill toppers for just about every event. Charcoal grill accessories are available, so choose the ones that work best for you and begin cooking!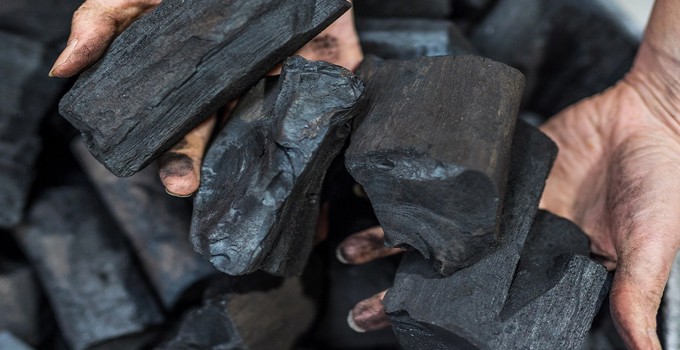 1. Lump Charcoal
Lump charcoal is a more popular choice of an accessory as it is natural and contains little to no additives, unlike charcoal fuel choices. Because it does not contain additives, it doesn't produce a chemical flavor or odor when burned. Charcoal briquettes, however, are commonly loaded with unknown additions in the form of chemical accelerants. Lump charcoal also burns longer and hotter because it is more oxygen-responsive, making it easier to control fire (if your grill has air vents). The ash from lump charcoal is also cleaner than that from burning briquettes.
The following are the advantages of lump charcoal:
Lights faster, which helps save time
Burns hotter, which ensures efficiency
Lump charcoal ash is cleaner than briquettes
It's easier to manage the temperature of the fire.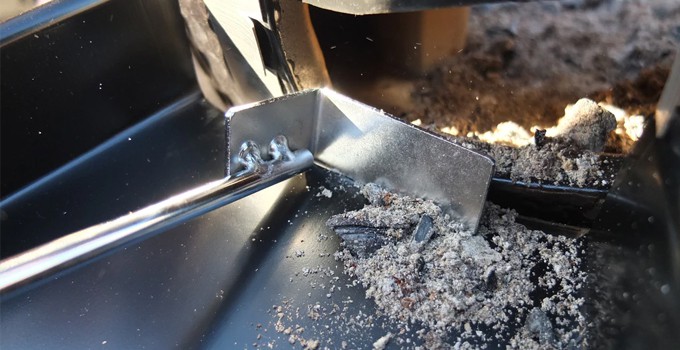 2. Charcoal Ash Tool
Simple to get started, you only need to prepare the coals, light them, and then grill your meats to perfection. But a multi-use charcoal ash tool makes things even easier, providing numerous roles for outdoor grillers who desire no-hassle BBQ. This simple addition is ideal for shifting charcoal around to create an indirect heat setting and scraping the bottom of the barbecue while cleaning. Getting rid of ash should not be difficult, so why not make it even simpler? An ash vacuum makes fast work of cleaning your charcoal barbecue.
The advantages of charcoal ash include:
Excellent for creating an indirect heat setting
Allows you to grill your meat to perfection
Makes cleaning easier
It will enable you to shift charcoal around comfortably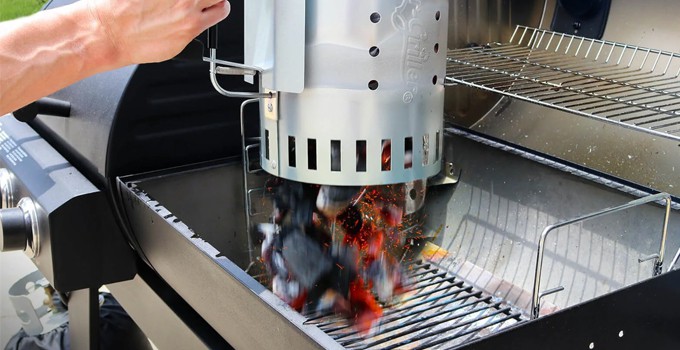 3. Charcoal Chimney
It is tough to beat a chimney starter for rapid and safe charcoal lighting. All you have to do is place lump charcoal on the grate within the metal cylinder, ignite scrunched-up newspaper in the area below the grate, and allow the coals to begin blazing. After that, all you have to do is pour the already-lit embers from the chimney onto the grill's unlit embers. Using this attachment, you may quickly and safely ignite your grill without buying or using lighter fluid, which has an awful chemical taste and odor.
The following are the advantages of a charcoal chimney:
It is the easiest and most effective way to light charcoal pieces
You don't have to use the self-igniting fluid
Allows you to maintain the best taste and odor for whatever you are grilling
It's the best choice for rapid and safe charcoal lighting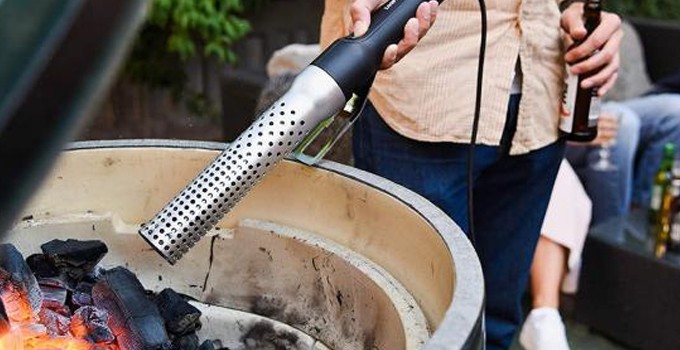 4. Electric Charcoal Starter
There is more than one method to ignite charcoal; one of our favorite ways is an electric charcoal starter. It is among the essential charcoal grill cooking necessities for anyone who wants to take their grilling experience to the next level. These charcoal starters employ either flames or a stream of hot air to securely light coals. Aside from igniting fuel without giving off a chemical taste, electric charcoal starters give you the freedom to mingle and enjoy your guests' company.
The benefits of the electric charcoal starters include:
It takes less than ten minutes for charcoal to burn all the way through.
It is inexpensive, and you can reuse it, making it pretty long-lasting.
There is no need for anything else to get your Electric Charcoal Starter going.
It does not use chemicals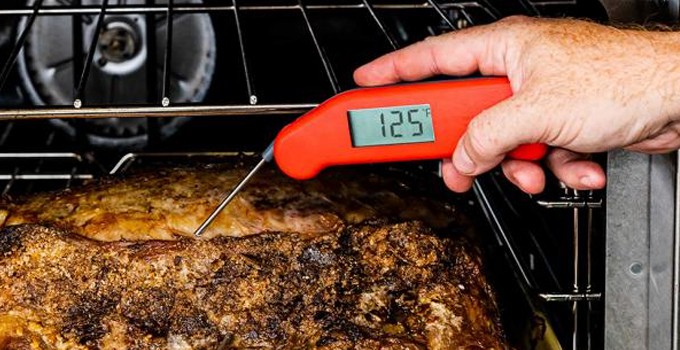 5. BBQ Thermometer
A thermometer is a must-have piece of equipment when it comes to grilling. You can use it to check the internal temperature of your meal or the surface temperature of your grill. A meat thermometer is a must-have since it's the only method to verify food is safe to eat, and some kinds even exist as wireless probes that broadcast temperature measurements to a smartphone app. To receive immediate readouts of surface temperatures, point an infrared surface thermometer at your grill grates and squeeze the trigger (who doesn't adore playing with lasers?).
The following are the advantages of a BBQ thermometer:
It is easy to use for first-time users
Allows cooking consistently under the right temperature
Accurate temperature readings
It is the best way to determine if the food is ready to eat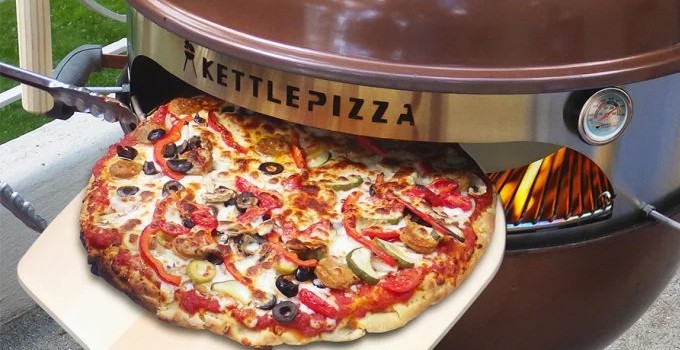 6. Pizza Grilling Kits
Are you sick of grilling the same steaks and burgers over and over again? A pizza stone could be what you need to change up your grilling routine and impress visitors at the next neighborhood picnic. It is among the must-have grill accessories when getting started. Beyond infusing pizza with wood-fired tastes, these attachments work as heat deflectors that enable you to bake and roast other meals in your grill just like you would with an indoor oven. Start a new family ritual and a tasty variation on pizza night by firing up the grill. Another reason to adore outdoor life!
Benefits of the pizza grilling kit:
Infuses pizza with wood-fired tastes
An excellent heat deflector
Allows baking and roasting other meals on the grill
It provides a beautiful outdoor grilling experience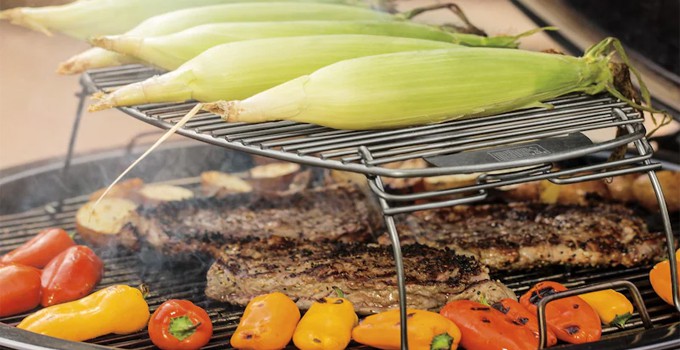 7. Grill Racks & Toppers
If you would like to get more out of your charcoal firepit, we have no scarcity of grill racks and toppers which can assist you in cooking like never before. Breakfast on the grill has long been a favorite of ours, and a simple skillet is all you need to get the day started adequately with eggs, bacon, and pancakes. Chicken roasters are crucial for grilling succulent whole chickens, while rib racks might be the key to uniformly roasted meat. If you feel daring, ceramic or metallic oyster shells will deliver restaurant-quality chargrilled oysters to your garden.
Advantages of the grill racks include:
Provides juicier meat
Catches the droplets coming off from whatever you are cooking
It saves you time and money in the long run
They are crucial for grilling tasty, restaurant-quality meals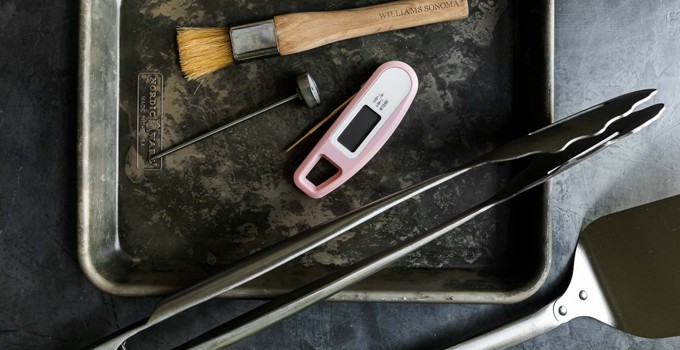 8. Grilling Tools
Not just your standard tongs and spatulas will do when it comes to a well-equipped barbecue. If you use a basting brush and a couple of excellent sauces, your low-and-slow BBQ can reach new heights of delectableness. You'll also need a meat fork or two to manage those vast slices, while skewers allow you the versatility to cook smaller food items like shrimp or kebabs. We offer many packages comprising standard grilling tools (along with other things like grill gloves and cutlery), so be sure you have everything you want before you fire up the pit.
Advantages of grilling tools include:
They make the grilling a more comfortable and relaxing experience for everyone
Helps prepare tasty meals
They are easy to use for first-time users