How To Buy a Charcoal Grill

Finding your ideal model is not easy, with so many styles and approaches to charcoal grilling. So we're here to help you find the best match for you with a charcoal grill buying guide.
Today's charcoal grills come in a variety of configurations and sizes. Manufacturers equip these grills with accessories that give you more control than ever before. Learn all the tips and tricks of how to buy a charcoal grill with barbecues galore!
Choose Your Charcoal Grill Configuration
When choosing a charcoal grill, it's important to consider the two main models. Depending on the space you're working with, the configuration you choose will have a significant impact on your grilling experience.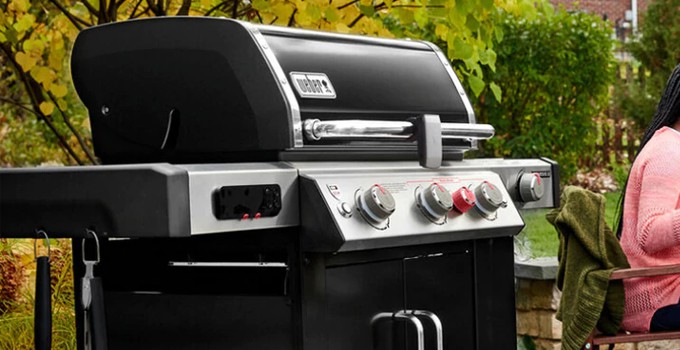 Freestanding Charcoal Grill
Free-standing charcoal grills come in two configurations, a grill head on a cart or a grill on legs. The main benefit of these grill types is mobility and portability. They make it possible to move the grill around to accommodate any event. Another benefit of free-standing grills is that they're easy to clean, a notable plus for charcoal grills. If you're looking for a portable unit to take along for your camping or fishing trip, a free-standing charcoal grill is your best bet.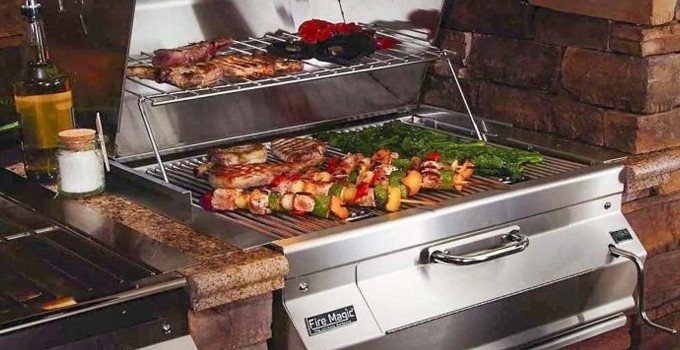 Built-In Charcoal Grill
Built-in charcoal grill models have made a lot of improvements over the years. Today, rather than building around a grill structure, models allow you to slot the grill head into barbecue island cutouts. If you're willing to spend a little more, you can have premium built-in grills designed to operate much like gas grills. With a built-in charcoal grill, you have a guaranteed centerpiece for your outdoor area, often adding to the aesthetic with their commercial-grade stainless steel.
Charcoal Grills vs. Kamado Smokers
While charcoal grills and kamado smokers may seem similar grills, there are significant differences between the two. Just like not every grill is made the same, these two grills have their advantages so it's important to know the difference. Let's take a deeper look at the differences between the two.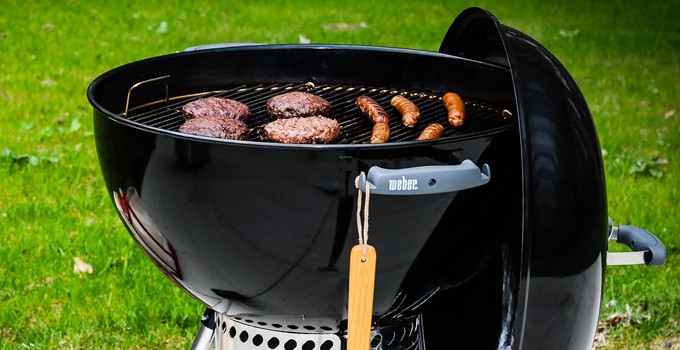 Charcoal Grills
Charcoal grills are often made of steel with a pit for fuel. This allows the grill to heat up quickly. However, this construction is not the most fuel-efficient.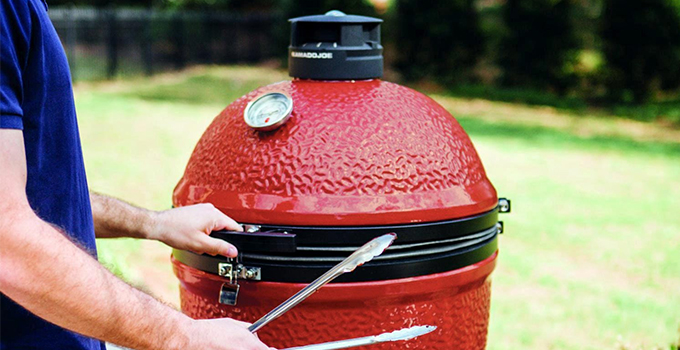 Kamado Grills
Kamados grills seal and are made of ceramic with a reduced airflow by comparison. This creates an even heat that will last, all while using less fuel.
What Size Charcoal Grill Do You Need?
When it comes to charcoal grills, size does matter. Even though size seems like a simple question, we think that there are a few factors you should consider:
The number of people you usually grill for
The maximum number of people you need to grill for at once
How many times you'll have to grill for that number in one session
Once you have an idea of these numbers, you'll be able to tell what the best size of grill or smoker you'll need. Also, the larger your grilling surface is, the more zones you can have on your grill. This means that you can cook with direct and indirect heat in one session.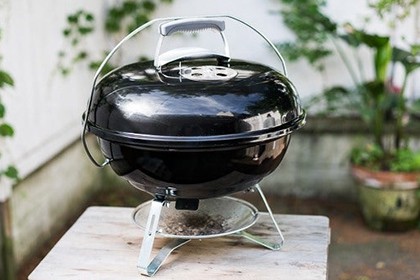 Small Charcoal Grill
Small grills have a limited cooking grate area, usually 26 inches wide at the most. If you're just a couple or a small family, this is the perfect grill for you. Small charcoal grills are also the go-to choice if you need a portable grill. If you're usually barbecuing at camping sites and tailgates, this is the size for you.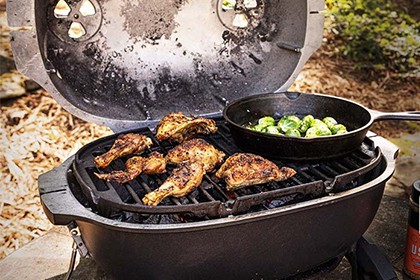 Medium Charcoal Grill
If you've got a large family, using a medium-sized grill will work perfectly. They will allow you to cook everything you need for your meal at the same time. No need to worry about keeping a side warm while the meat finishes up. Although they are less mobile than small grills, they have more versatility.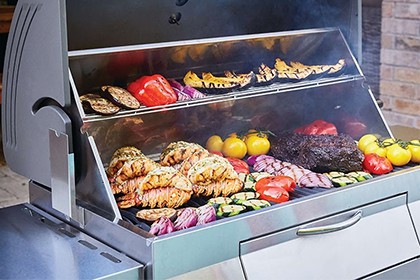 Large Charcoal Grill
If you have a large gathering coming up, you'll probably have to consider a large charcoal grill. Their grate size is massive and generally can cook two dozen burgers at the same size if you needed. No matter what kind of technique or zoning you want to try, a large charcoal grill will allow you to do it all.
Charcoal Grill Class
If you're wondering how to buy a charcoal grill, the easiest way to decide is to research models by their grill class.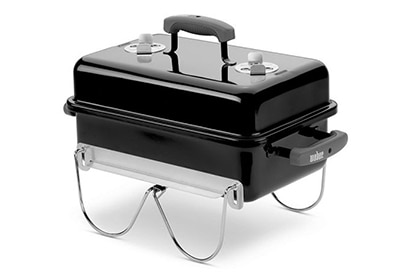 Entry-Level
Entry-level grills can be cast iron, ceramic, or coated steel. Because the materials are often of lower quality, you'll need to replace them more frequently. These grills are usually smaller and limit the versatility of your grilling.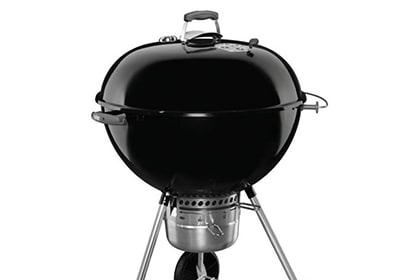 Practical
Practical grills use mixed materials in construction. These grills can make it through a decade of use with care and maintenance. They also usually have unique features like electric ignitions and charcoal access doors.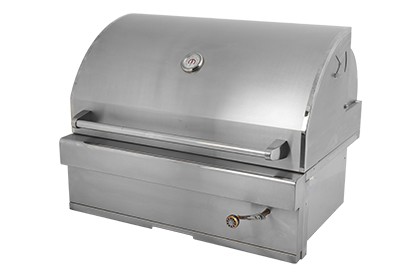 Premium
The majority of premium models use aluminum or stainless steel as materials. Some unique features include charcoal trays with adjustable heights hidden rotisseries, and charcoal chamber doors.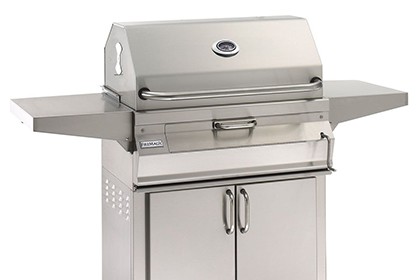 Luxury
Luxury models are usually built entirely from commercial-grade stainless steel or aluminum. Unique features of luxury class models include split-tier charcoal trays, digital controls, and electric charcoal.