Benefits of Side Burners | Buying Guide

A side burner is more like a stovetop burner, albeit built for your outdoor kitchen. Planning for side burners in the initial design can make it easier to incorporate them later on. There are several grill side burner designs, and each has unique benefits, so make sure you purchase units from reputable brands. This buying guide explores the benefits of side burners and why you should add one to your outdoor kitchen.
Why Should I Add a Side Burner to My Outdoor Kitchen?
Increased Versatility
Adding a side burner to your grill increases versatility, allowing you to make multiple courses simultaneously. You can also use the extra burner to keep cooked meals hot, simmer sauces and soups, and prepare other dishes.
Inexpensive
You can go for a built-in side burner outdoor kitchen or purchase a separate unit later on to expand your kitchen's capabilities. No complicated installation or maintenance is involved, and the upfront cost is a fraction of what you'd typically pay for a new grill.
Expand Cooking Space
Adding a side burner to the grill is a sure way to expand your cooking space, so you can prepare more meals simultaneously. Using a side burner also reduces cooking time and the need to run between our indoor stove and outdoor grill.
Advantage of Side Burners
The most crucial question you'll likely ask yourself is what sort of grill to buy, no matter what area you're cooking in. You have a lot of alternatives when it comes to grills for your garden. Electric grills are becoming more popular, displacing both charcoal and gas models. With an electric grill, you may enjoy a variety of advantages. Here is a handful of them: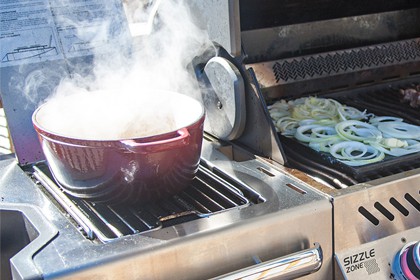 Multi-Tasking
A grill with a side burner is the perfect option when you plan to multitask.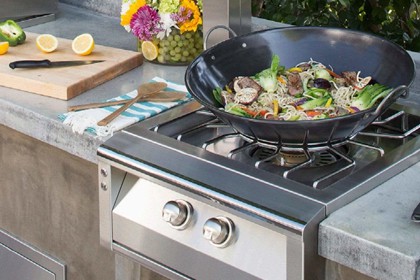 Power of Wok Cooking
Adding a grill side burner is an inexpensive solution for wok cooking.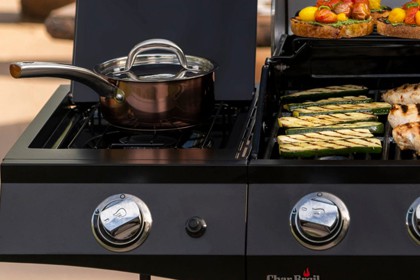 Keep Sauce Warm
Simmer sauces under low to keep them warm and ready till you are.
Keep Kitchen Clean
A side burner allows you to move general indoor preparation outdoors.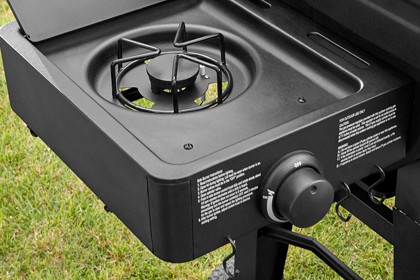 Separate Temp Control
Multiple heat levels make it easy to control the heat for whatever you need.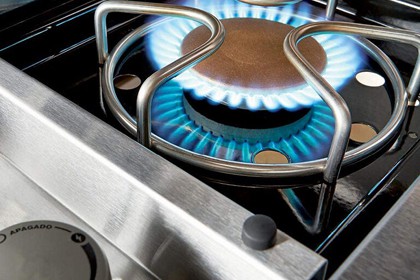 Companion Cooker
Leverage the efficiency of gas burners without massive investment.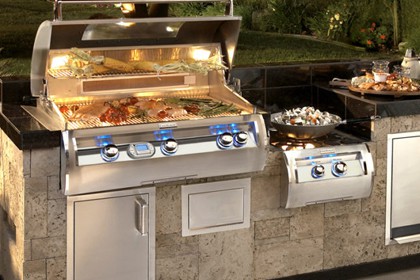 Cook More At Once
Prepare foods you usually prepare indoors right next to the main course.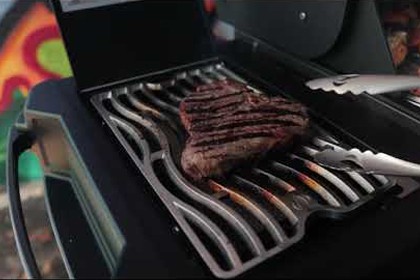 Backup Burner
Thanks to their versatility, you can cook anything at any moment.
Top Reason to Add a Side Burner to Your Outdoor Kitchen
If you plan to add a side burner to your outdoor kitchen, you've probably thought about the increased efficiency and flexibility. Side burners expand outdoor kitchen capacity and offer better temperature control than traditional outdoor grills and smokers.
No More Running Back & Fourth
No one wants to move between separate kitchens, adding a side burner resolves this problem. You can cook everything you would need right in your outdoor kitchen, reducing the need for back and forth movement.
Multiple Temperature Zones
Grill side burners feature multiple temperatures, allowing you to zone your cooking without interfering with the layout. You can grill the main item over direct heat and use a side burner to warm side dishes and sauces.
Backup Cooking Surface
You can fire up the side burner to take care of additional cooking needs if guests bring extra friends to your party or appetites end up being larger than planned. To avoid party failure, add a side burner to the setup.
Creative Ways to Use a Side Burner
There are many creative ways to maximize your new side burner. You can prepare different types of side dishes and accompaniments for your main course. Here are three unique ways to use grill side burners, power burners, and infrared stations:
Surf & Turf
Side burners make surf and turf dishes effortless to prepare. You can finish grilled meat and steaks in the hot temperatures on the main grill while preparing seafood over the more controlled environment of a side burner. Use infrared searing stations to sear, sauté, and simmer, and power burners for low country boil.
Basting Station
Grill meat and seafood are much more delicious when you incorporate basting flavors. A side burner is ideal for keeping your sauces and basting liquid warm and ready. You can use the burner as a basting station to preserve your BBQ sauces, creamy garlic, and other sweet and savory spices in the best conditions.
Smelly or Messy Foods
Some food items are smelly and messy, leaving lingering scents several hours after meal preparation. A side burner takes your cooking outdoors, effectively eliminating smells and mess. It's easier to clean the burners and spills outdoors than indoors. The food odor also dissipates into the open space.