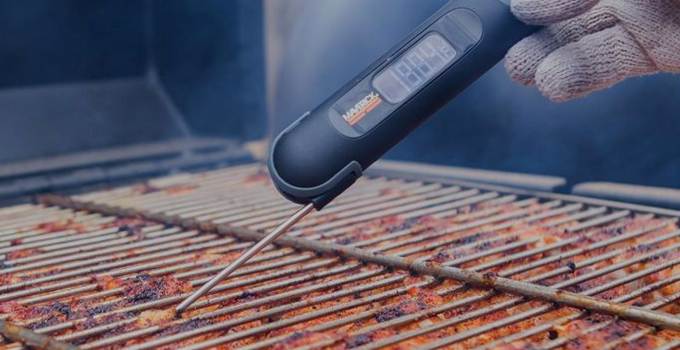 Barbecue Grill Thermometers

Whether you are new to the grilling scene or a longtime barbecuing veteran, one tool you should always invest in is a grill thermometer. Thermometers can help you cook with precision and accuracy when handling food, which is crucial to prevent overcooking or undercooking your meals.
When choosing your next thermometer, it is important to consider a few factors before purchasing:
Instant-read or leave-in? Instant read thermometers give you the temperature of the food instantly. A leave-in thermometer is inserted into the food and remains there throughout the entire cooking process.
Is it easy to read? Being able to see the temperature accurately is important for food safety and taste purposes. So, make sure your next BBQ thermometer is readable.
Is it durable? A thermometer needs to be able to withstand high heat, be cleaned in water, and possibly more such as being dropped or sudden extreme weather.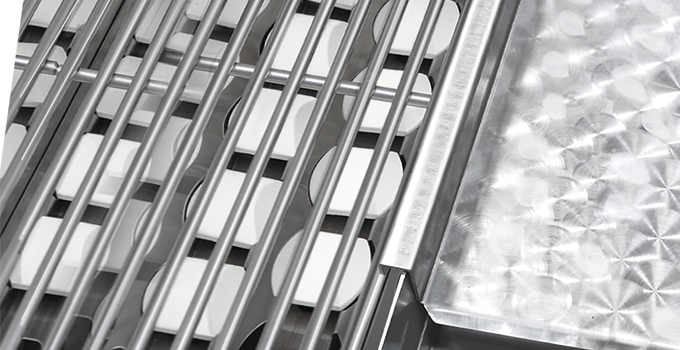 Grill Griddles
Griddles are a simple and popular way to transform your grilling game! With a griddle in hand, you can easily transform your grill into a multi-use spot for brunch or hibachi. Its flat-top design makes it perfect for cooking your favorite meal and wowing your guests and family!
Before purchasing a grill griddle of your own, it's important to look at a few categories:
Grill size is important. Your next griddle should fit your grill. If a griddle is too large, it will not fulfill all your needs and vice versa. Smaller and midsized griddles are ideal for smaller parties while larger griddles.
Check drainage. Be sure to know if your next griddle has drainage for any excess grease or oil, which can make clean-up and maintenance easy after cooking.
Indoor or outdoor? Before purchasing, know if your griddle is versatile enough for indoor or outdoor cooking, which can give you the best of both worlds when it comes to entertaining.