How to Buy BBQ Accessories

Work your magic on the grill by buying the best BBQ accessories in the market today. You can cook better steaks or burgers when you have the right grates, thermometers, and grillware. Experienced cooks are aware that grilling accessories can make or break the BBQ — which is why it's essential to invest in the right accessory tools for your BBQ grill. It's crucial only to buy high-quality materials you know would last a long time, with proper maintenance, of course. In this article, we'll talk about the BBQ grill accessories buying guide. We'll provide you with tips on what accessories to acquire by grill type and the importance of cleaning and maintenance to keep your grill efficient and robust.
What Are BBQ Accessories
Do you want to become a grill master? To get the job done right the first time, you need to acquire the right grill accessories. It's best to invest in multi-use grilling tools from BBQ thermometers and attachments like smoker boxes and rotisserie. Think of it as your toolbox and ensure that you buy wisely, make it personal, and take pride in it. It's the only way to get you a better BBQ experience.
There is a wide range of BBQ grilling accessories available, but don't worry, as they are still universal BBQ tools that cover most cooking styles. However, don't just go with the basic BBQ grill tools — if you want the best results, you need specialized fuels and grill-specific protective gear. We understand that it can be stressful and quite overwhelming to choose the right accessories, which is why we're here. We've been helping out grill enthusiasts for years — and we intend to continue providing grillers out there the right help they need.
Benefits of BBQ Accessories
Buying the right BBQ accessories can do wonders. Grilling will become a cinch when you know you have the right tools. Below are some of the benefits of BBQ accessories: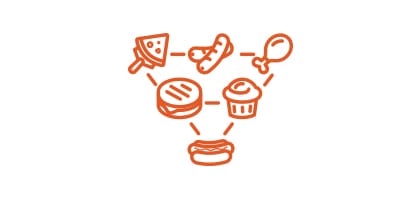 More Cooking Versatility
Be versatile with cooking methods with the right BBQ accessories.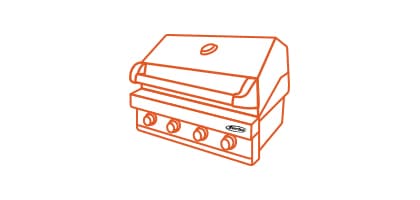 Up Your Grill Game
Each BBQ accessory aims to help a true grill master ever perfect their craft.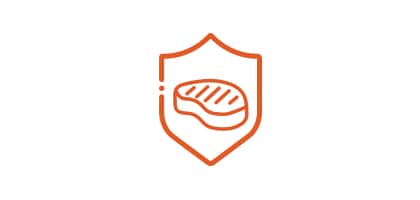 Protect Your Investment
Protect your tools by buying the right replacement parts, cover, and cleaners.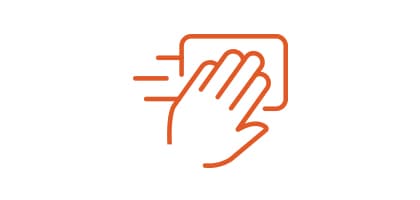 Make Cleanup Easy
Cleaning can be a tedious task, but it will be a cinch with the right materials.
BBQ Accessories by Grill Brands
Get started with your BBQ toolbox by buying the essentials. Ensure that you keep the fundamentals such as grill spatulas, BBQ forks, grill brushes, and tongs within reach. A BBQ thermometer is also a necessity! Don't worry; there are handheld devices that quickly check doneness and also wireless thermometers that send alerts on your smartphones.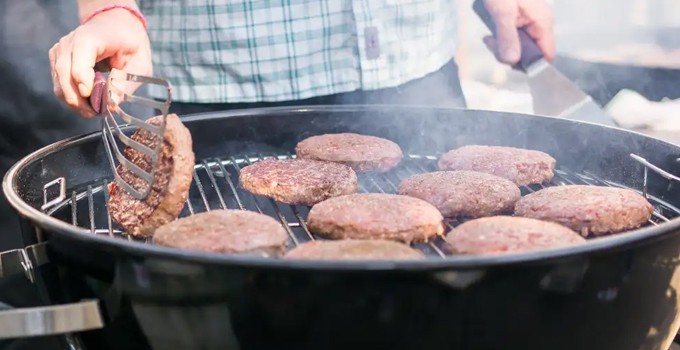 Gas Grill Accessories
Roast large cuts of meat by getting a rotisserie for your large grill.
Try infrared cooking by swapping your grill burners with infrared burners.
Smoker boxes, charcoal trays, and pizza stones let you expand your gas grill's functionality.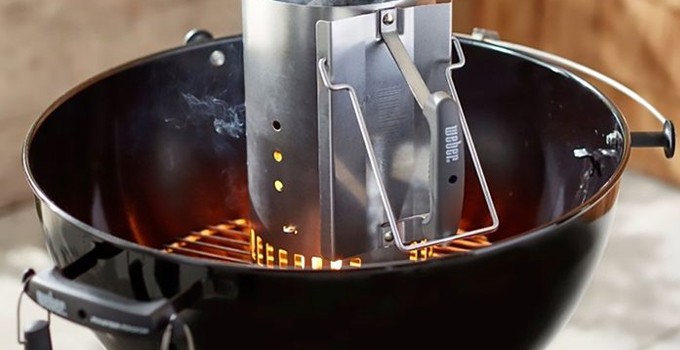 Charcoal Grill Accessories
Electrical charcoal starters and charcoal chimneys can help you quickly light charcoal.
For safety purposes, buy charcoal ash tools to keep the fire burning steady.
Ash vacuums make cleaning the interior of your grill quick and easy.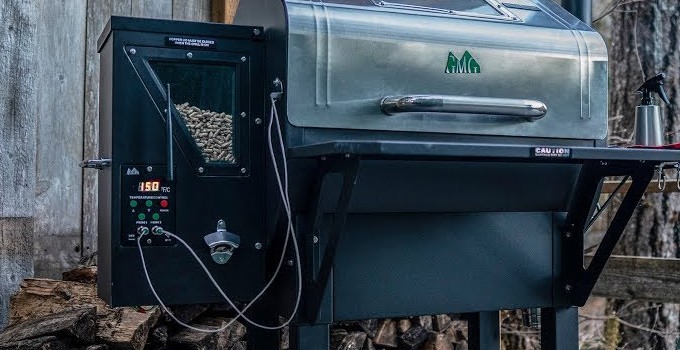 Pellet Grill Accessories
Hardwood pellets offer maximum food safety as it's chemical-free fuel.
To keep fuel dry ensure that they are in the right pellet grill containers.
Always check with the manufacturer-specific accessories suitable for your grill to ensure you have the right tools.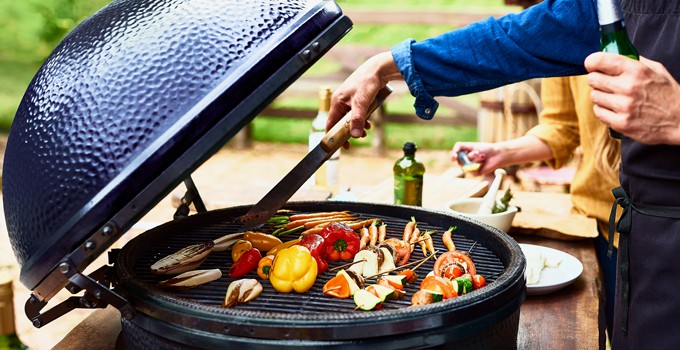 Kamado Grill Accessories
Kamado grill accessories provide a real grilling experience for cooking style.
A good heat deflector with thick walls is great for cooking low and slow.
Cooking racks add 50 percent grate space. Better yet, go for split-tier racks for even heating simultaneously.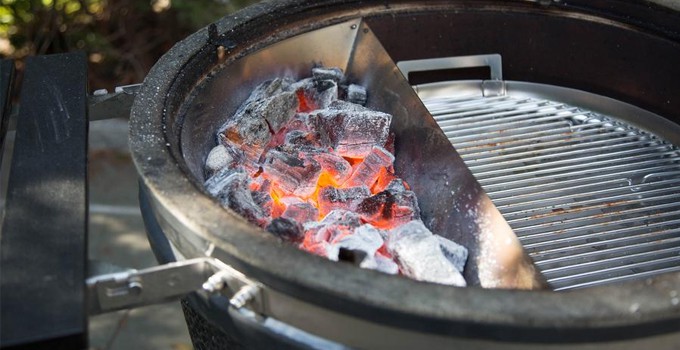 BBQ Smoker Accessories
Marinades, spices, and injectors lay the groundwork.
Spray bottles, drip pans, and basting brushes keep meat juicy and moist.
While wood chips and chunks impart delicate flavors and the wireless BBQ thermometer checks for doneness.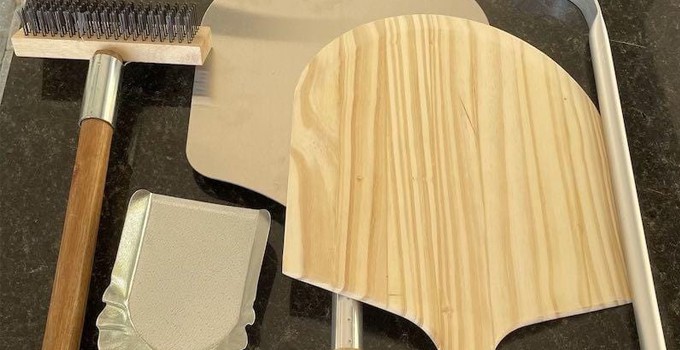 Pizza Oven Accessories
You can't live without pizza peels as they are the foundation for your pie.
Pizza stones give you perfect bottom crusts and may bake on other grills.
Look for manufacturer's bundle accessories with all the essentials. It lets you save time picking accessories.
BBQ Cleaning & Maintenance Accessories to Keep Your Grill Going
Like the appliances and fixtures in your home, your BBQ accessories need proper cleaning and maintenance so that your BBQ grill lasts several years. Better yet, a lifetime.
One of the things you can do is ensure that your appliance is properly cleaned and cared for. You need to regularly clean your BBQ grill to keep it rust-free and the metal healthy and strong. In addition, you don't want grease building up in the valves as it doesn't just affect your cooking. It may even catch fire if left unchecked.
Grill cleaning tools can do all the work. A grill cover prevents discoloration and weathering. It also protects your grill from the elements and prevents harmful degradation. Over time, your grill will eventually wear out, but try not to worry as there are grill replacement parts available to keep your BBQ grill up and running again.