The Best Electric grills for 2023

Best Rated Electric BBQ Brands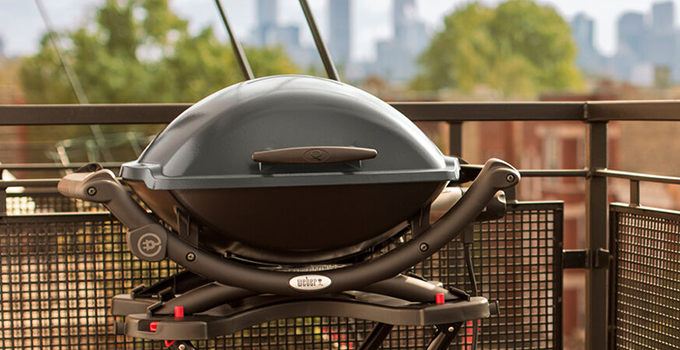 weber Grills
Weber is a well-renowned brand across the entire region because of the variety of grills available on shelves today. The electric grills, in particular, serve as the perfect indoor and outdoor grills for almost every occasion.
What Weber grills lack in smokiness, they compensate for by the ease of use and beginner-friendly standards. In fact, the Weber Q1400, Q2400 come ready to use right out of the box. What's more, they have multiple heat control settings to adjust the inner temperature.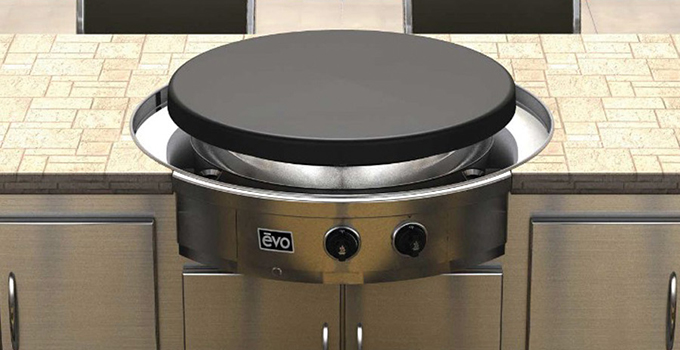 EVO Grills
EVO produces some of the best electric grills in terms of body build material and functionality. You can cook almost anything using an EVO electric grill, especially the flat top grill. From steak to fish, pancakes, tacos, and even grilled cheese, the room for possibilities is infinite.
The best part, however, is that they come in a variety of sizes all with inner and outer control knobs and a stainless steel body, which makes them durable. Most EVO grills are suited for indoor setup.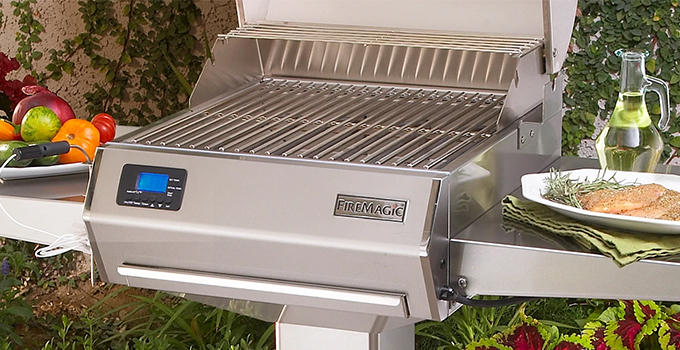 Fire Magic
Fire Magic grills are the most diverse in the market since they have every feature you could want in an outdoor grill. Produced in California, these electric grills possess a large heating surface area perfect for cooking food fast and an insulated body that stores maximum heat.
These grills also come with a removable tray where food juices can be collected and turned into valuable stuff. Cleaning is a breeze, and you can always count on the thermostatic control system to keep your grill at the desired temperatures while cooking.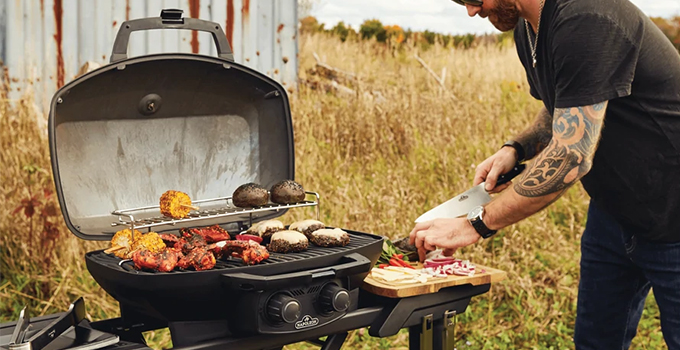 Napoleon
Napoleon grills are one of the priciest grills out there, but with good reason. This type features a durable stainless steel body, boasting a high insulation storage rate. What's more, you can easily control the cooking temperatures via the ignitions and move it from one place to another since it's portable.
The large cooking surface area makes it ideal for cooking home-sized meals, and installation is relatively easy, as well. Expect a warranty upon purchase that should last three years in case of damage occurs.
Types of Electric Grills
An electric grill is a significant acquisition and, as such, requires serious consideration before settling on one. It's always better to go for an electric grill that ticks most of the boxes for what you're looking for. With that in mind, these are the options you'll find in the market today: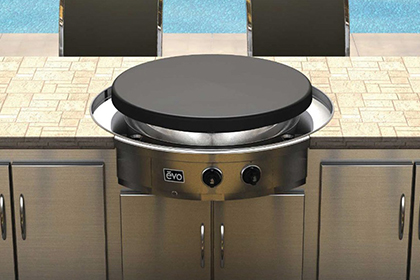 Built-In Electric Grill
This type of electric grill is best for people who can only cook while indoors, such as apartments or those living in places with adverse weather conditions.
What makes this grill so special is that it's easy to clean and doesn't produce any smoke while cooking indoors. Furthermore, since there are different sizes and types to choose from, you can pick from the multiple good choices available.
Built-in grills are suitable for those who want to prepare a quick meal, without leaving the kitchen too messy. And if the grill gets messy, the grates can come off and be dish-washed later.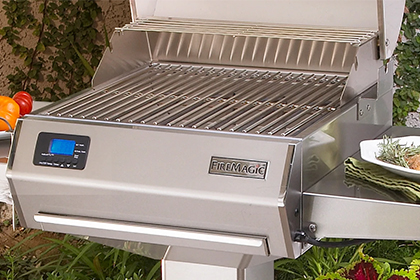 Portable Electric Grills
Portable electric grills are those that can operate both indoors and outdoors, provided there's a power outlet at both locations. Unlike propane and charcoal grills, this type of electric grill requires less effort to set up and clean as well.
Portable grills come in all shapes and sizes, plus are easy to set up on the outside or indoors. In addition, these grills leave little to no mess after, meaning less cleaning up after a meal as opposed to charcoal grills.
The highlight, however, has to be that portable grills are environmentally friendly and thus, pose less risk to the natural environment long term.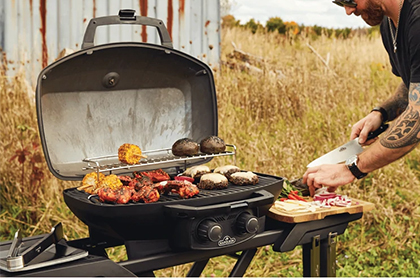 Electric Griddles
Electric griddles are grills that have a flat-top cooking surface with no raised parts for excess grease collection and can be plugged into a wall.
There are many reasons you might fall in love with the electric griddle among them is the large cooking surface. The flat-top can accommodate multiple meals at once unlike the frying pan with limited space, making it suitable for preparing large meals.
Furthermore, since the griddle doesn't have a grate to collect the juices after, it contains a well where all the excess fats drop-in so you can enjoy grease-free cooking.
What is an Electric Grill
To put it simply, an electric grill is a device that uses electric heating elements instead of conventional charcoal or gas. Most electric grills have a grill grate where food is positioned for heating, plus a drip pan to collect the extra fat and juices coming from the grilled food.
Since the drip pan is detachable, it not only makes cleaning easier but the juices collected can be used to make sauces and gravies to accompany the main meal. Furthermore, contrary to popular belief, electric grills can serve both indoors and outdoors, depending on your preference.
However, unlike charcoal or gas grills, electric grills require an outlet to plug into and out of when done. They're easy to clean and don't leave an aftermath mess like their counterparts.
The Ultimate Grilling Experience
Grilling, whether indoors or outdoors, should be an experience everyone enjoys. These grills try to make the cooking process as smooth as possible while also leaving little mess in the process. They're easy to install and come with a warranty in case of mechanical problems.