Benefits of Flat Top Grills & Griddles

The grilling pros can ascertain that a cooked burger's texture and moisture content depends on the grill you use. When grilled on a flat top grill, they give a juicy splash with a great aroma of meat. However, burgers are not the only food you can cook on a flat top grill. You can cook almost anything. Besides pancakes for breakfast, flat-top grills are great for cooking chicken fajitas, Chilean completos, shrimp tostada, corn tortillas, steaks, and mushrooms. With many recipes to try out, the possibilities and versatility of a flat top grill are endless.
What is a Flat Top grill
Also known as griddles, flat-top grills are just as they sound. They are outdoor cooking appliances with a large flat metal cooking surface. Thanks to the lack of gaps in a grate, you can be sure you will have your asparagus, bay scallops, and other smaller foods on your plate and not on the bottom of your grill. Because of flat top grill cooking versatility, they come in different sizes and shapes, so you can get a model that suits your needs.
Why Buy a Flat Top Grill
Versatility is the leading reason you should buy a flat top for cooking. The spacious flat surface allows you to prepare more dishes than a traditional grill. Talk of pancakes, eggs, grilling chicken, sausages, juicy steak, and more. Not only will you be able to cook more types of foods, but you can cook them all at the same time if desired thanks to the large cooking area on offer.
Advantages of Gas Griddles
Hardwood Briquettes light fast, burn hotter than charcoal briquettes, and have minimal ash residues.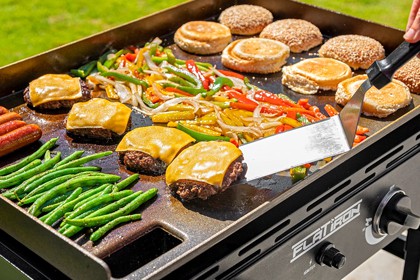 Cooks Almost Anything
Expand your cooking with a tool that can cook almost everything from steak to fried rice, to pancakes.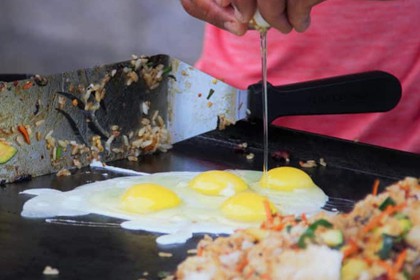 Evenly Heated
Reach temperatures of up to 1,000 degrees for an amazing sear anywhere on your cooking surface.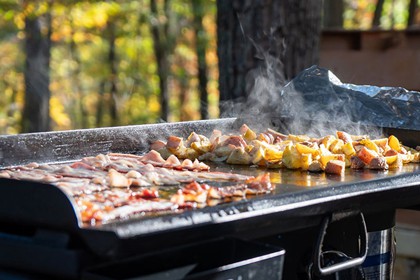 Less Smoke
Your kitchen is never too smoky thanks to the built-in drip pans that come standard for flat-top grills.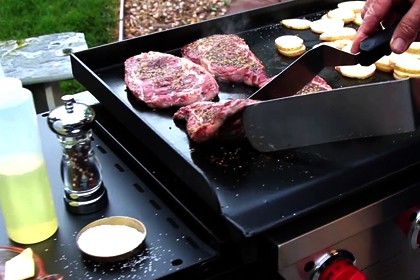 More Cooking Space
With a large rectangular flat surface enjoy more space to prepare more food at once on a single appliance.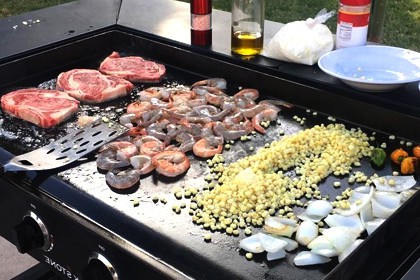 Healthier Grilling
The appliance's design does not require much oil to cook, making your grilling a lot healthier and more fresh.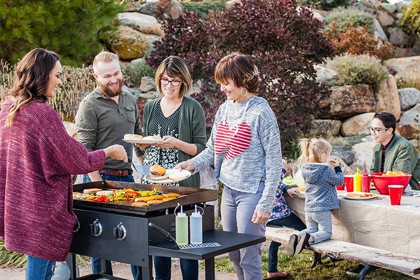 Social Experience
This is the perfect appliance for a more interpersonal relationship with the chef and your guests.
Fun Ways to Use Flap Top Grills
Though flat-top grills are great for experimenting with exotic recipes when you are craving global, some meals are a must-cook. We have picked some of our favorite uses of flat-top grill that you can use to entertain your guest.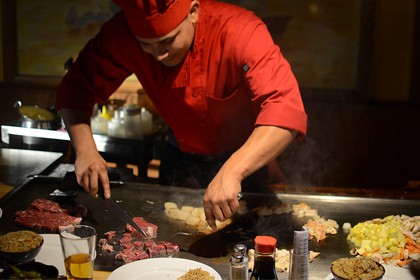 Teppanyaki & Hibachi Cooking
Though you may not have the culinary tricks involved in Asian cuisines, a flat top grill can give you a huge cooking surface. This art of cooking requires care, precision, creativity, and mastery.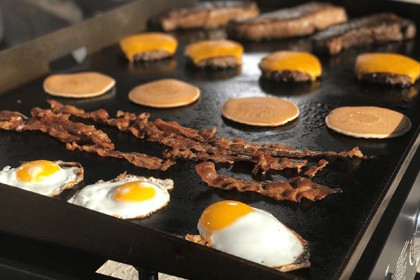 Family Brunch on the Griddle
Remember that brunch you had in a restaurant? Guess it felt like a "treat yourself" experience. You can bring that to your home by using your flat top gas grill and giving your whole family a treat.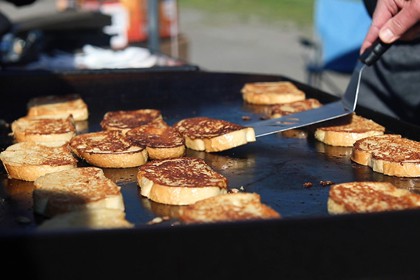 Flat Top Cooking on the Go
More than ever, we need reliable appliances that fit our lifestyle. The cooking versatility of the flat-top grills makes them the best for camping, road trips, hunting, or tailgating.
Top Flat Top Grills & Griddle Brands
Flat Top Grill Innovations
Every grillmaster wants appliances that are easy to use, sturdy, and versatile in performance. Is it possible to get all that in one appliance? Yes. Flat top grills have all these. While simplicity in their design has worked for many years, a few brands have developed creative ways of manufacturing flat-top grills that will improve your experience and suit your needs. Round flat-top grills and side burner combos are among the top innovations. Here is why they are matchless additions: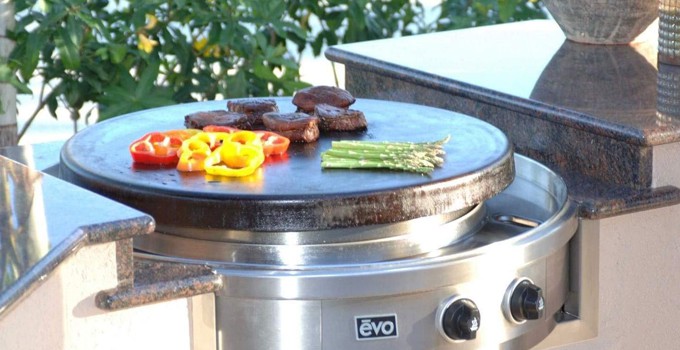 Round Griddles
Round griddles' dual-ring burner design allows you to be in command of different cooking zones for grilling flexibility. Suitable for brunch or fitting larger pans or pots, round griddles are designed to give you a professional and stylish look that will be a center of attraction for your guests.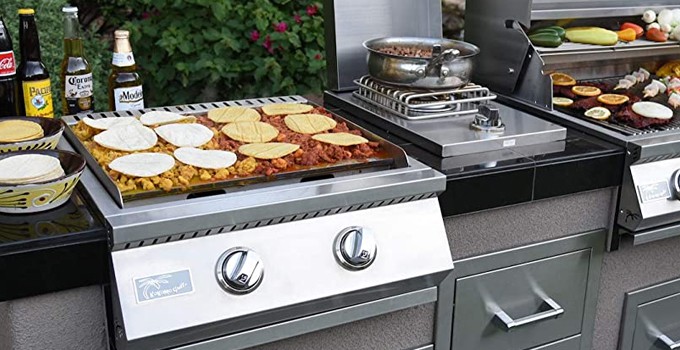 Side Burner Combos
You can now do all the grilling and cooking in one place. Imagine you use a flat top grill for BBQ, and at the same time use a kitchen stove for preparing sausages. That sounds very hectic! However, a griddle combo lets you cook all types of cuisine in one place without compromising on the flavor.